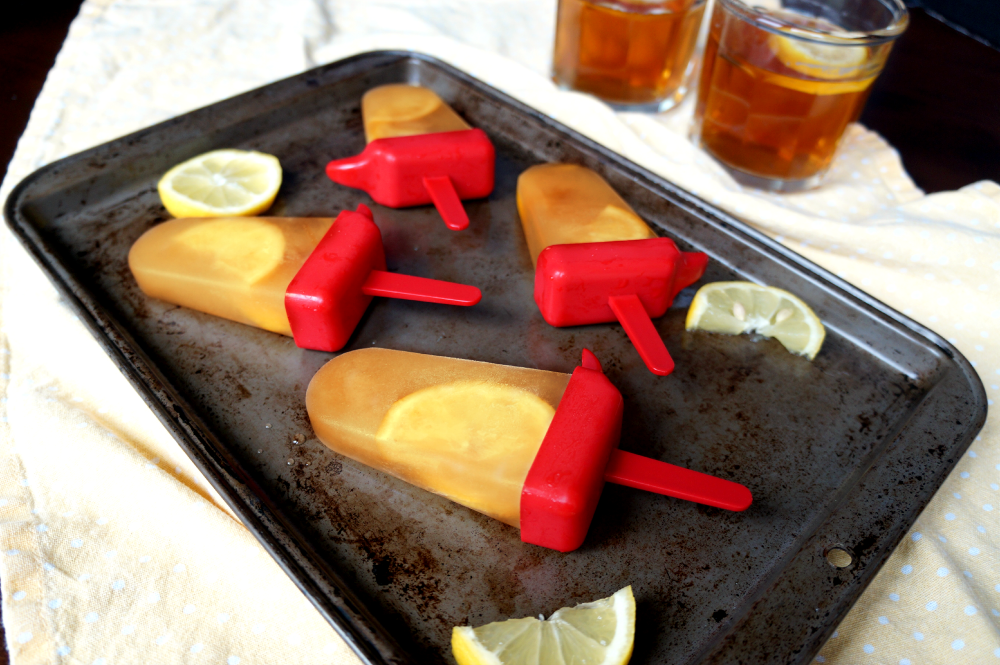 It's officially summer! Well, for me anyway. I'm done with all my final exams so the season of sweltering heat and swimming and tanning is upon us... again, unless you're me and you'll be working the whole summer. But I digress. Here in Texas, the ridiculous, triple-digit heat gets to be a daily occurrence, and there's nothing better or more refreshing on a hot day than a tall glass of sweet tea. Which got me to thinking... how  could I possibly make sweet tea even more refreshing? How about... sweet tea in popsicle form? Ohhh yeah. This is the perfect way to cool down on a hot day in the South!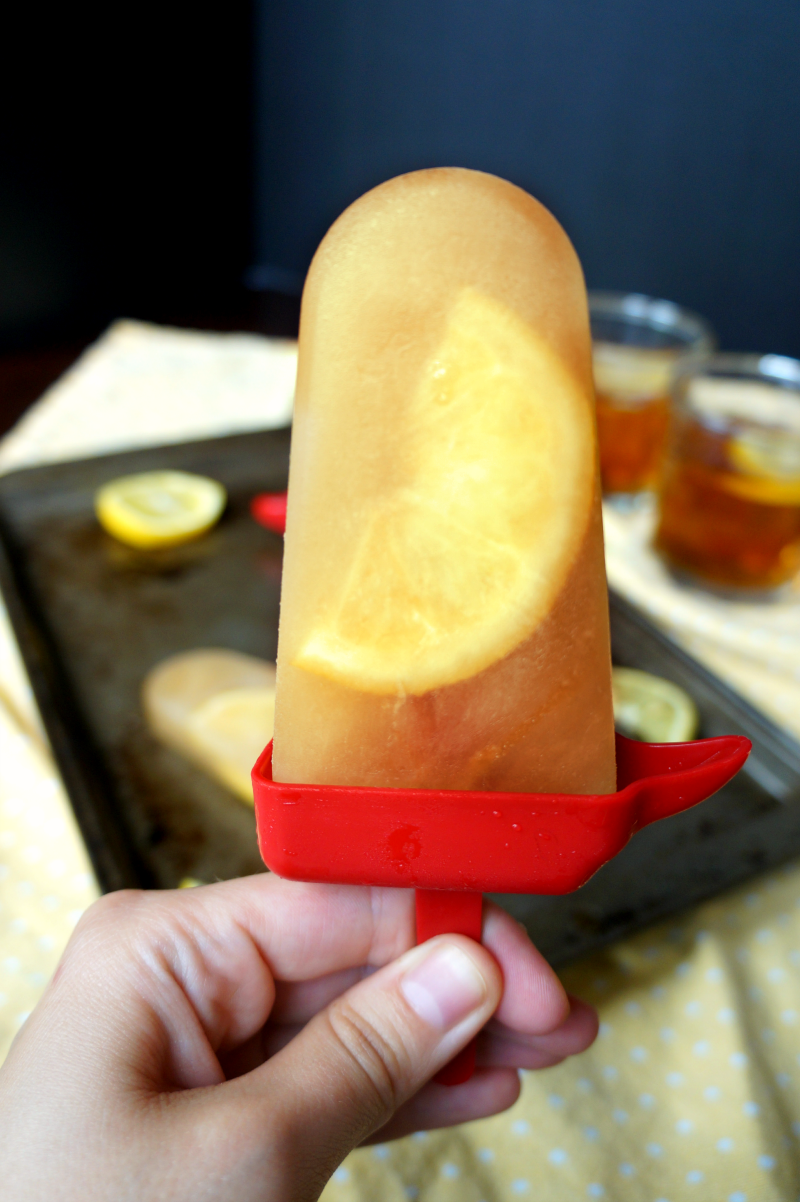 I apologize for going MIA in the past week, by the way. Yes, I did have exams that I had to study for, but... drumroll... I also broke my foot! Go, me. So I've been dragging myself around on crutches, and limping around in a boot, and being in the kitchen was really more difficult than it needed to be. It's been over a week now though, so my foot is slowly getting better and getting around is getting a lil easier every day. So things should be back to normal now 🙂 thank you for your patience! Being a cripple in the kitchen is really not fun.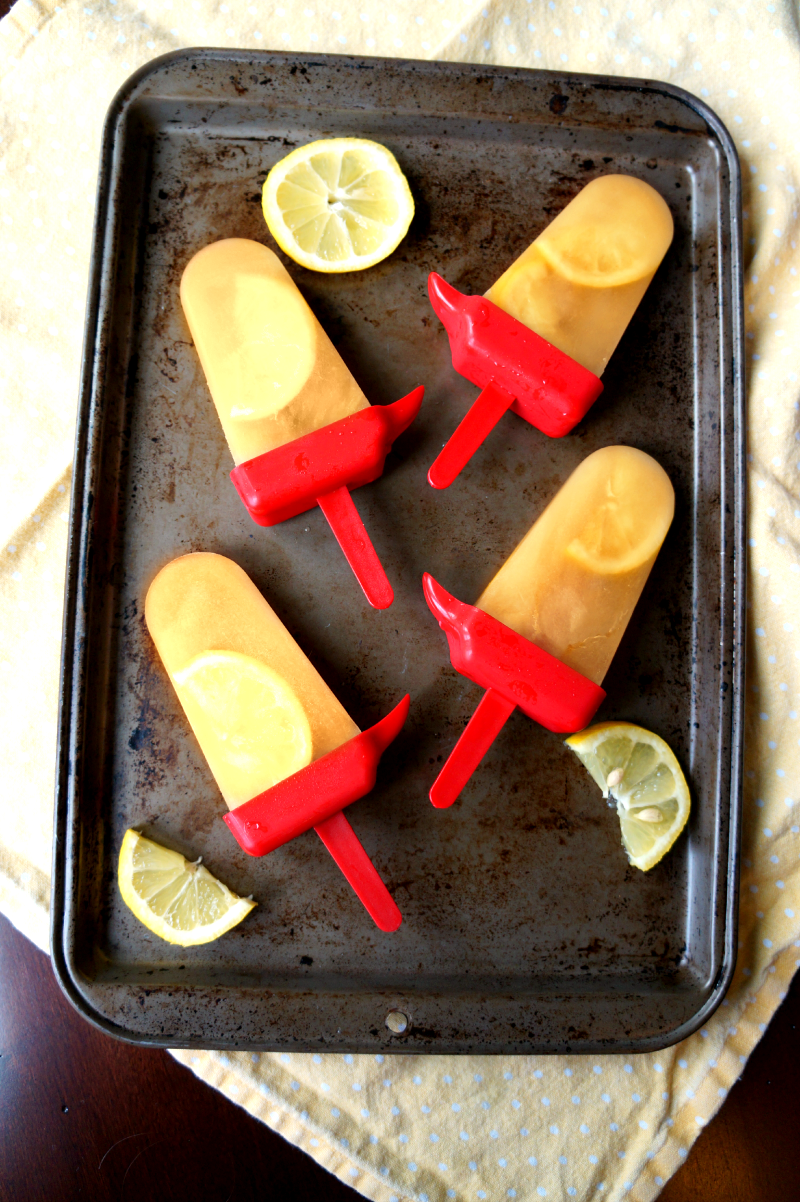 These popsicles are honestly the easiest things ever, but they are so good, and so perfectly refreshing! You need three things: water, tea, and sugahhh. And if you're feeling fancy, some lemon. And that's it! Just pour your sweet tea in popsicle molds, toss in a couple slices of lemon, and freeze until solid. I made plain black tea, but the possibilities are endless. Green tea popsicles would be awesome, as would any fruit teas! You could even do an Arnold-Palmer style popsicle and do half black tea and half lemonade. Delicious, refreshing, and ridiculously simple!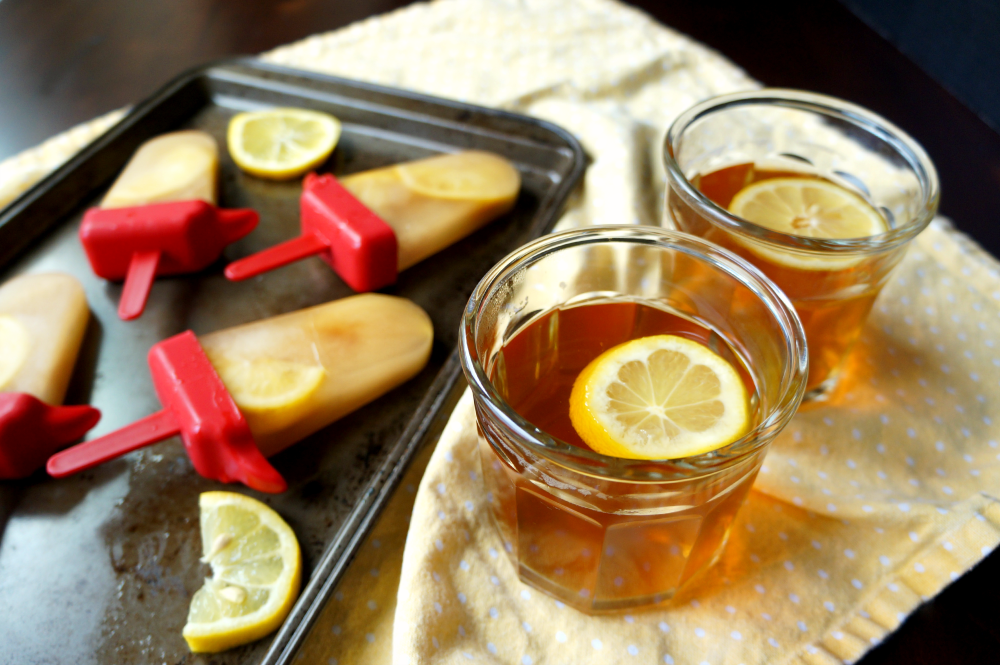 southern sweet tea popsicles
Author:
Valentina | The Baking Fairy
Ingredients
2 cups water
2-3 bags of black tea
6-8 tablespoon sugar, to taste
1 lemon, sliced
Instructions
First, bring the water to a boil, and add in the tea bags.
While the water is still hot, stir in the sugar until completely dissolved.
Let the tea bags steep until the tea is as dark as you'd like.
Drop a slice or two of lemon in each popsicle mold, if desired, and fill the mold with tea.
Place in freezer for at least 6-8 hours to allow the popsicles to freeze thoroughly.
Once they are totally frozen, feel free to enjoy them! You can run the molds under some hot water if you have a hard time getting the popsicles out of the mold.