If you're looking for a simple, refreshing treat, this is it! Coconut Granita takes just ONE simple ingredient but it tastes like pure summer!
Hello, hello, sweet friends! Summer is in full swing here in Texas, which means we are reaching triple digit temperatures every single day. This can't be healthy, y'all. I think I may be melting. The good news is, I have this criminally easy, super fast recipe to share with you today! All you need to make this one-ingredient Coconut Granita is a can of coconut milk! So simple but so delicious. It's the perfect way to cool off on a hot summer day!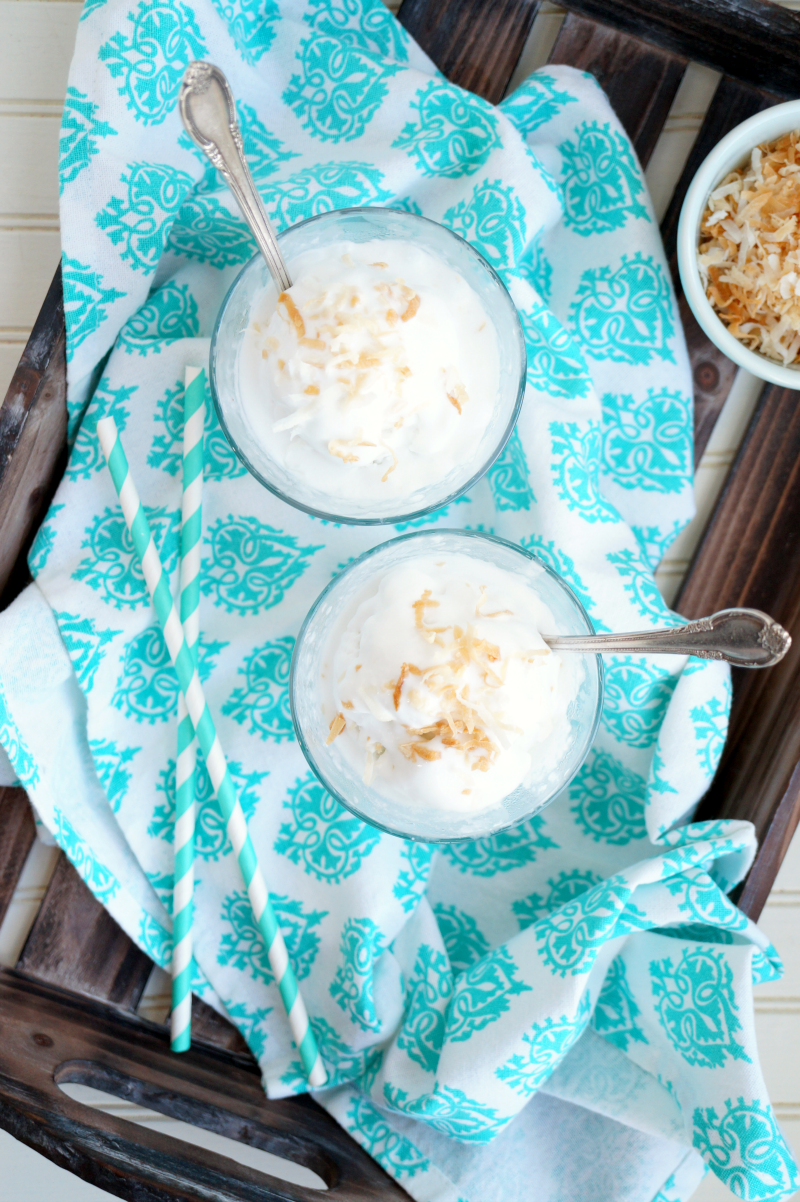 This granita is perfect for any coconut lovers! The flavor is pure, refreshing, coconutty goodness. I decided to try making mine absolutely plain and with no additions, but if you're wanting something a little sweeter, I would recommend adding some honey into the coconut milk before freezing it. I thought a sprinkle of toasted sweetened coconut was perfect on top, but I'm also thinking a drizzle of melted chocolate would be heavenly!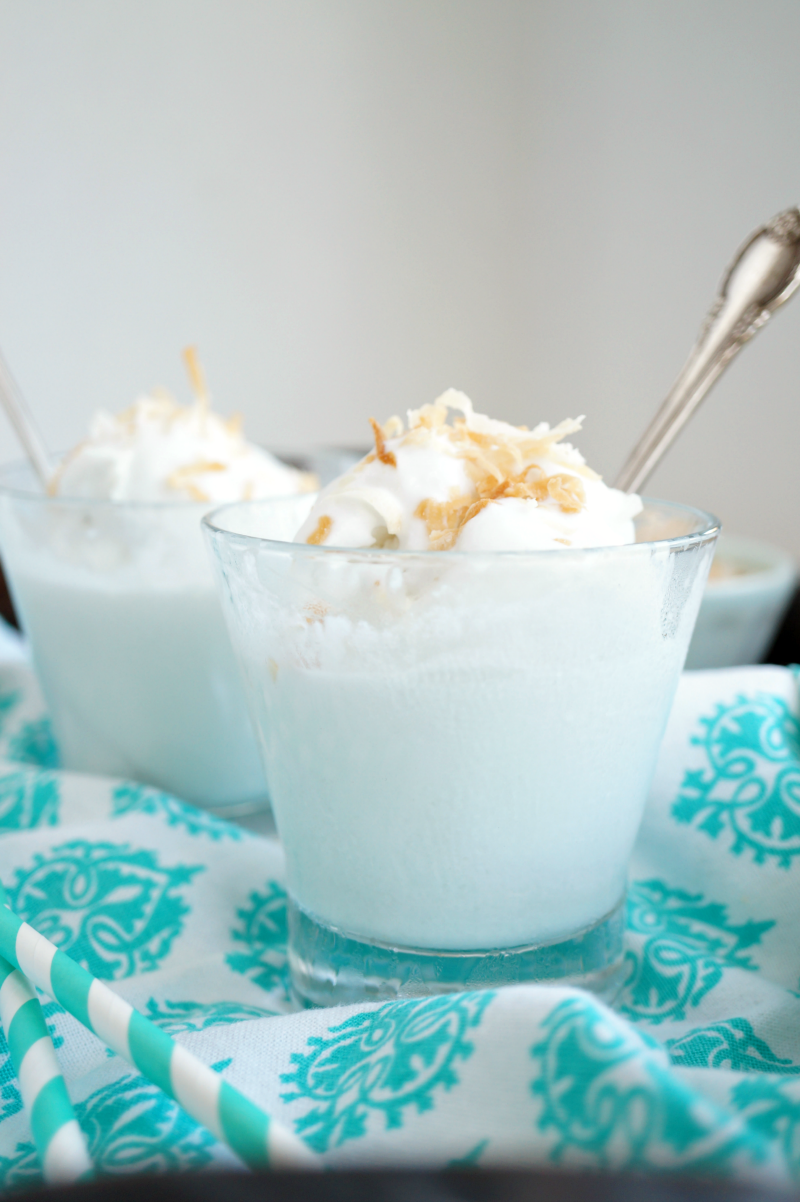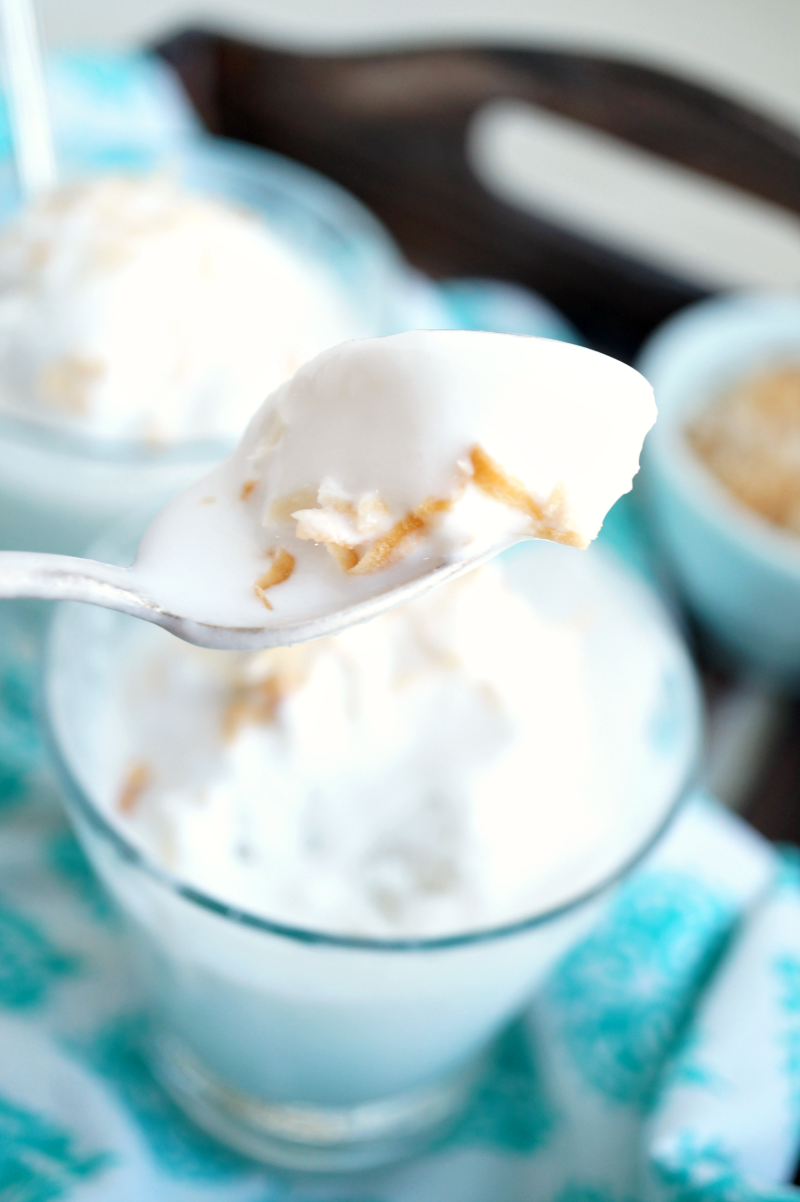 In case you aren't sure what granita is, it's basically just a slushy! Or maybe a bit more like shaved ice. All you have to do in this particular case is freeze the coconut milk (plus whatever additions your heart desires) in an ice cube tray, then blast them in the food processor or blender until you get light, fluffy, creamy coconut snow. This is so yummy! My only complain is that it does melt pretty quickly, so make sure you eat fast! 🙂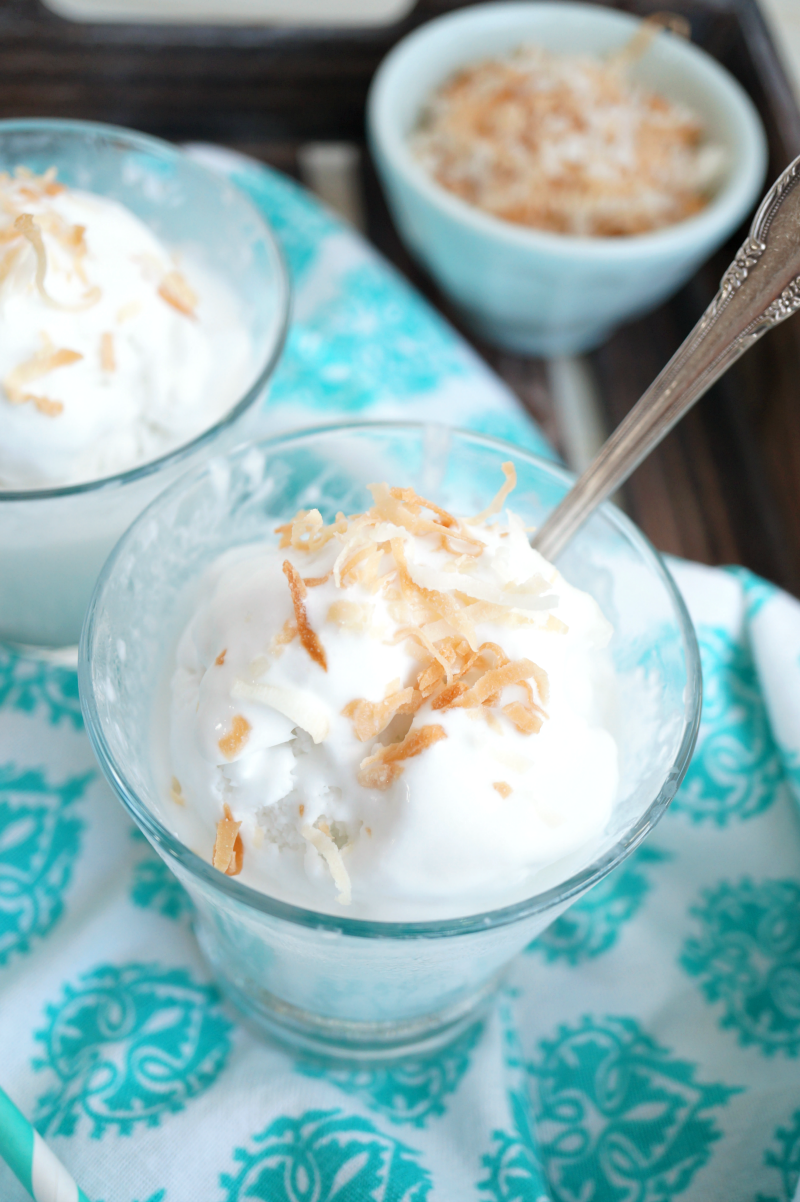 This would be a great recipe to make with kids, as it's so simple that it's really hard to mess up! It's perfect for anyone who's vegan, lactose intolerant, paleo, or maybe just wanting a healthy summer snack. You can eat it as-is, or you can mix the coconut milk with chocolate, berries, or honey, for different flavors of granita. Or, just make the simple coconut granita and load up the toppings! The possibilities are endless. Happy eating! 🙂

one-ingredient coconut granita
Author:
Valentina | The Baking Fairy
Ingredients
1 can full fat coconut milk
for topping: toasted coconut, melted chocolate, fresh fruit
Instructions
First, shake up the can of coconut milk well to ensure there is no separation between the coconut cream and the thinner coconut milk.
Mix the coconut milk with the desired flavorings, such as vanilla extract, cocoa powder, or pureed berries.
Pour the coconut milk mixture into ice cube trays, and allow to freeze until solid.
When ready to serve, blend the coconut ice cubes in a food processor or blender until fluffy and shaved.
Serve immediately with desired toppings!