quick & easy BBQ chickpea tacos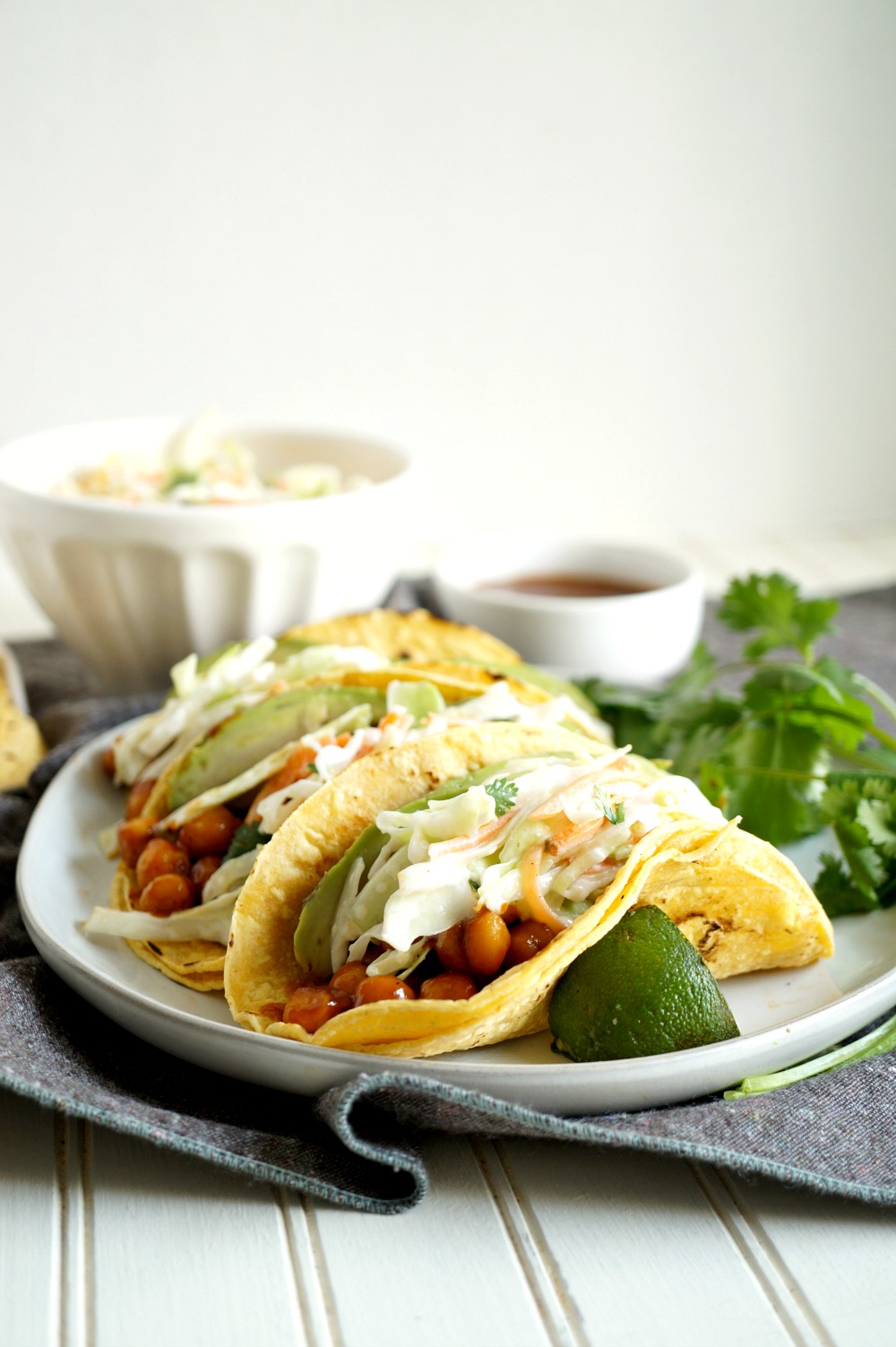 Author:
Valentina | The Baking Fairy
2 cans chickpeas, rinsed and drained
⅓ cup BBQ sauce
3 cups shredded coleslaw mix
¼ cup vegan mayonnaise
2 tbsp apple cider vinegar
1 large ripe avocado, sliced
garlic salt, to taste
tortillas, to serve (2-3 per person)
fresh cilantro
First, rinse and drain the chickpeas and place in a nonstick saucepan. Add in the BBQ sauce, and turn heat on to medium. You want the BBQ sauce to thicken and coat the chickpeas nicely!
While the chickpeas heat up, make the slaw. In a large bowl, mix together the vegan mayo, ACV, and garlic salt. Add in the shredded coleslaw and toss until evenly coated.
To serve, warm up 2-3 tortillas per person. Spoon in the chickpeas, and top with the slaw, sliced avocado, and some cilantro leaves. Eat immediately!
Recipe by
The Baking Fairy
at https://www.thebakingfairy.net/2019/05/quick-easy-bbq-chickpea-tacos/