the perfect vegan chocolate chip cookies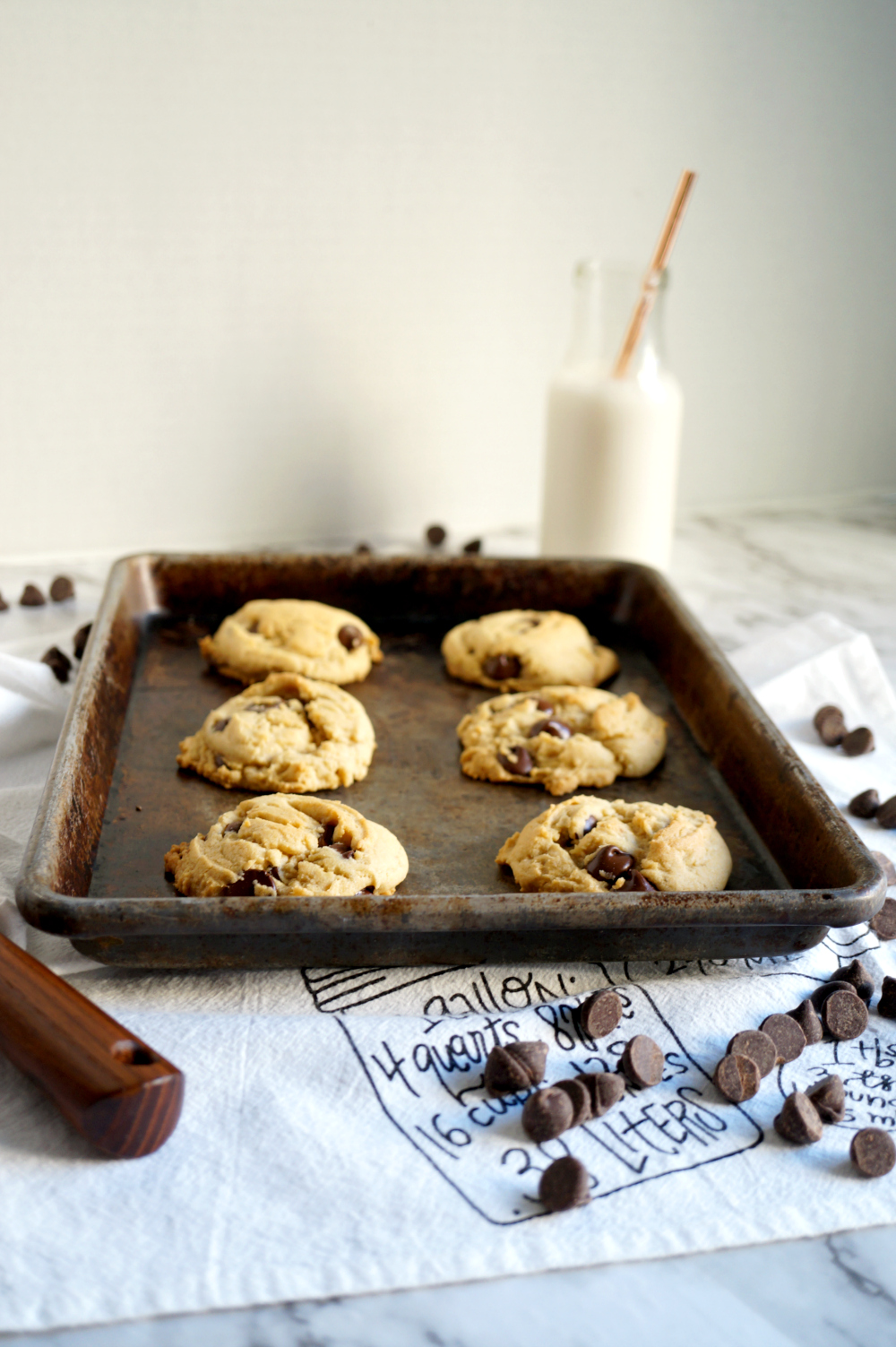 Author:
Valentina | The Baking Fairy
¼ cup vegan butter
¼ cup vegan shortening
¼ cup granulated white sugar
½ cup packed dark brown sugar
3 tbsp aquafaba (chickpea brine)
1 tbsp vanilla extract
1¼ cups all purpose flour
½ tsp baking powder
½ tsp baking soda
½ salt (I love using smoked salt!)
1 cup vegan chocolate chips
In a medium bowl, beat together the vegan butter, vegan shortening, white sugar, and brown sugar together until light and fluffy.
Add in the aquafaba and vanilla, and beat until combined.
Stir in the flour, baking powder, baking soda, and salt until the cookie dough comes together. Finally, mix in the chocolate chips.
Refrigerate dough for 30-60 minutes until solid.
When ready to bake, preheat oven to 350F and line 2 baking sheets with silicone liners or parchment paper. Scoop out cookies, and bake for 15 minutes until golden brown and delicious!
Recipe by
The Baking Fairy
at https://www.thebakingfairy.net/2019/05/vegan-chocolate-chip-cookies/