the easiest vegan pecan pie cobbler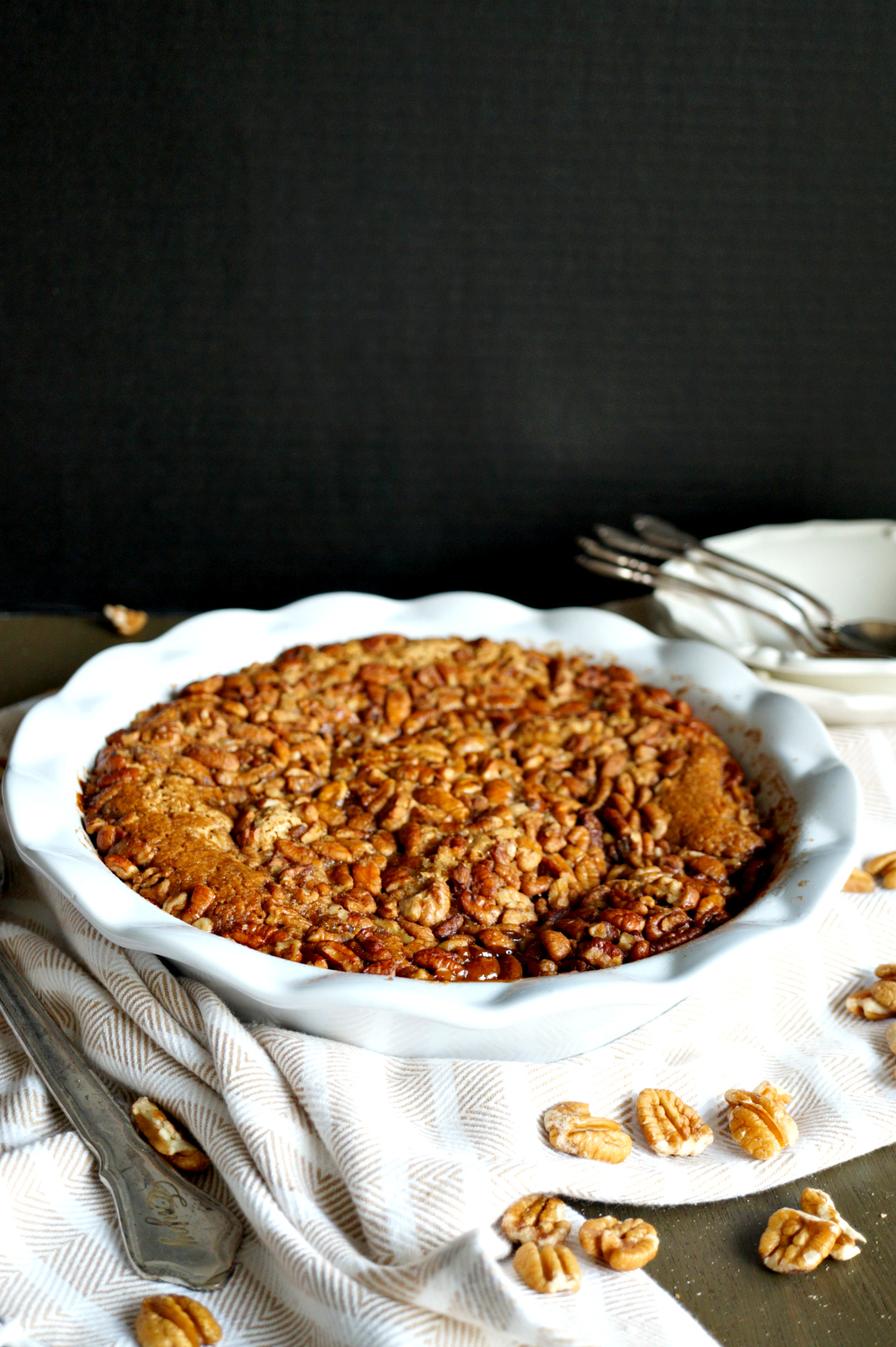 Author:
Valentina | The Baking Fairy
Recipe type:
Pies & Tarts
*for the cake*
3 tbsp vegan butter, melted (or coconut oil)
1 cup all-purpose flour
1½ tsp baking powder
¾ cup packed dark brown sugar
½ cup nondairy milk
1 tsp cinnamon
1 tsp vanilla extract
*for the topping*
1 cup pecan pieces
¾ cup packed dark brown sugar
1½ cups hot water
Preheat oven to 350F.
Grab an 8x8 square baking dish, or a 9" deep pie dish for baking.
Add the melted vegan butter to your baking dish, and mix in the flour, baking powder, brown sugar, cinnamon, and vanilla.
Stir the ingredients together, then add the milk and mix until a cake batter forms.
Sprinkle the pecans and additional brown sugar on top, then pour the HOT WATER on top at the end. I just microwaved the water in a heat-proof glass measuring cup for about 2 minutes. Do not stir the cobbler!!
Place your baking dish in the oven, and bake for about 40 minutes, until golden brown and caramelized on top. Totally normal for the middle of the cobbler to be a bit jiggly due to the caramel layer underneath.
Let pecan pie cobbler cool for a few minutes, then serve with vanilla ice cream or coconut whip!
Recipe by
The Baking Fairy
at https://www.thebakingfairy.net/2019/10/the-easiest-vegan-pecan-pie-cobbler/