super easy one-pot mashed potatoes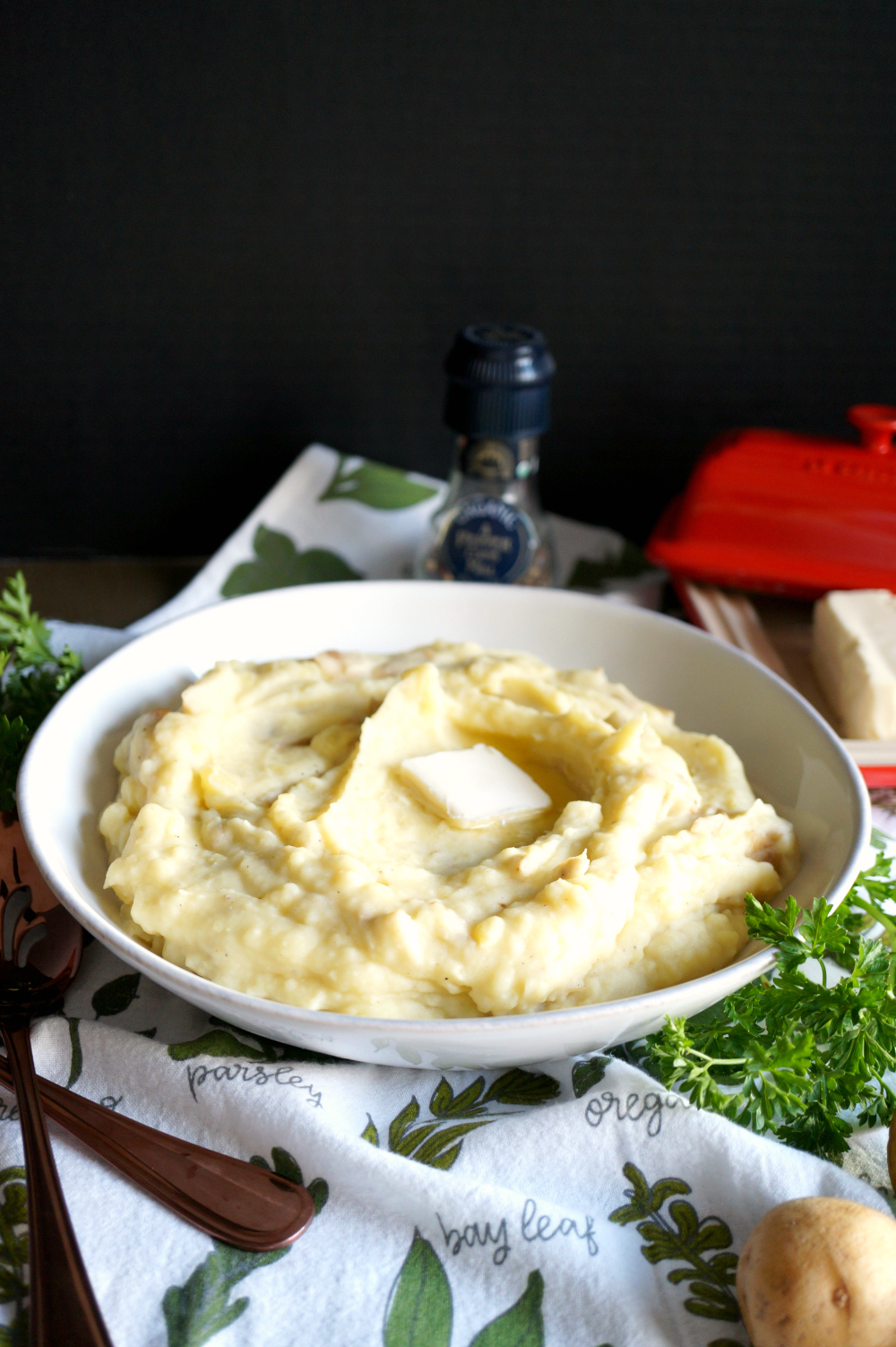 Author:
Valentina | The Baking Fairy
2 lbs potatoes (I find that Yukon gold potatoes work best, but I have used Russet too)
2 cups of nondairy milk (more or less as needed)
½ tbsp salt
½ tsp garlic powder
¼ tsp onion powder
¼ tsp black pepper
2-3 tbsp vegan butter, to taste
First, wash and scrub your potatoes well. Peel if desired. Cut into small cubes, and add to a large pot.
Add enough milk to cover the potatoes, add in the salt, and turn heat onto high. Bring to a boil, then lower to a simmer and cover.
Cook, stirring occasionally, until potatoes start to become very soft and fall apart (about 25-30 minutes).
Stir vigorously to help the mashed potatoes come together, and add in the seasonings and the butter. You may need to add a bit more milk at this point if it is too thick.
For a smoother texture, you can use a potato masher instead of just the spoon. Serve immediately!
Recipe by
The Baking Fairy
at https://www.thebakingfairy.net/2019/11/one-pot-mashed-potatoes/