"i can't believe it's vegan" breakfast bagel sandwich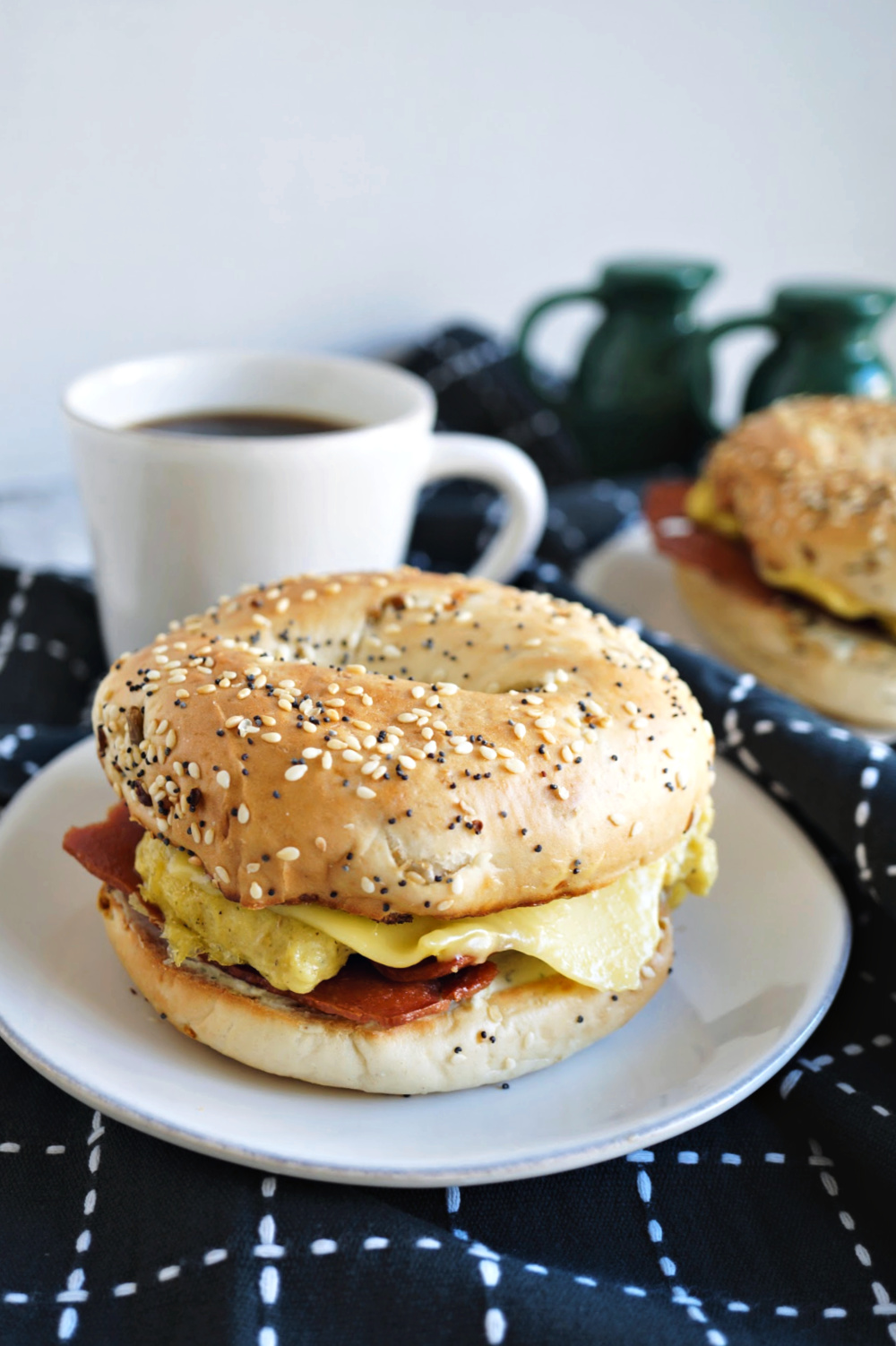 Author:
Valentina | The Baking Fairy
1 everything bagel
2 tsp olive oil
2-3 strips vegan bacon (I used LightLife)
¼ cup Just Egg
1 vegan cheese slice (I used Chao Cheese)
1-2 tbsp vegan cream cheese or creamy spread (I used Treeline Scallion Cashew Cheese)
salt and pepper to taste
First, toast your bagel as desired, and spread with cream cheese as desired.
Next, cook the bacon strips. Add 1 tsp olive oil to a small nonstick pan and heat over medium-high. Cook the strips to desired crispiness, and add to the bottom of your bagel.
Then, prepare the Just Egg. Add the other tsp of olive oil to the pan and heat to medium-high. Add in the Just Egg, and season with salt and pepper as desired. Gently scramble like you would with eggs. Cook to desired doneness. Add to your sandwich, and top with a slice of vegan cheese.
Enjoy immediately!
Recipe by
The Baking Fairy
at https://www.thebakingfairy.net/2020/01/vegan-breakfast-bagel-sandwich/