Tuscan cannellini bean skillet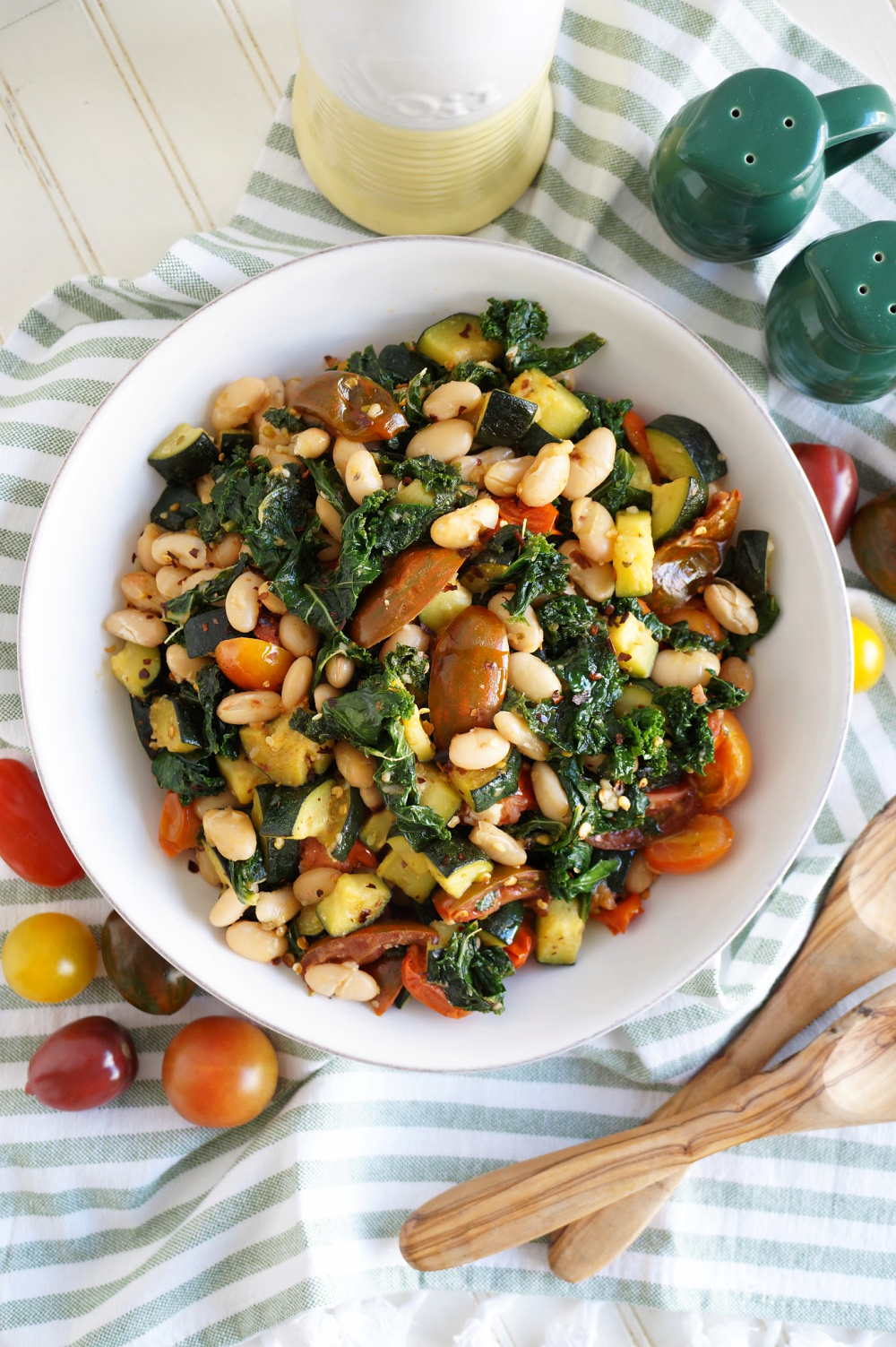 Author:
Valentina | The Baking Fairy
2 tbsp olive oil
3-4 garlic cloves, minced
2 medium zucchini, diced (about 2 cups)
1 bunch of torn kale leaves, with hard stems removed
1 15-oz can cannellini beans, rinsed and drained
1 pint cherry tomatoes, halved
½ tsp garlic salt
½ tsp Italian herb mix
crushed red pepper flakes, to taste
First, heat the olive oil in a large pan over medium-high heat.
Add in the garlic, and cook quickly for 1-2 minutes until fragrant and barely golden (be careful as garlic burns easily). Toss in the diced zucchini, and mix to combine.
Cook the zucchini, stirring occasionally, until they start to form a golden brown crust and start to soften (5-7 minutes).
Next, mix in the kale leaves and cook until they wilt down. Finally, add in the cannellini beans and cherry tomatoes, cooking until they are just warmed through.
Mix in the garlic salt, Italian herbs, and red pepper flakes, and add more to taste.
Serve immediately!
Recipe by
The Baking Fairy
at https://www.thebakingfairy.net/2020/03/tuscan-cannellini-bean-skillet/