vegan lemon zucchini loaf cake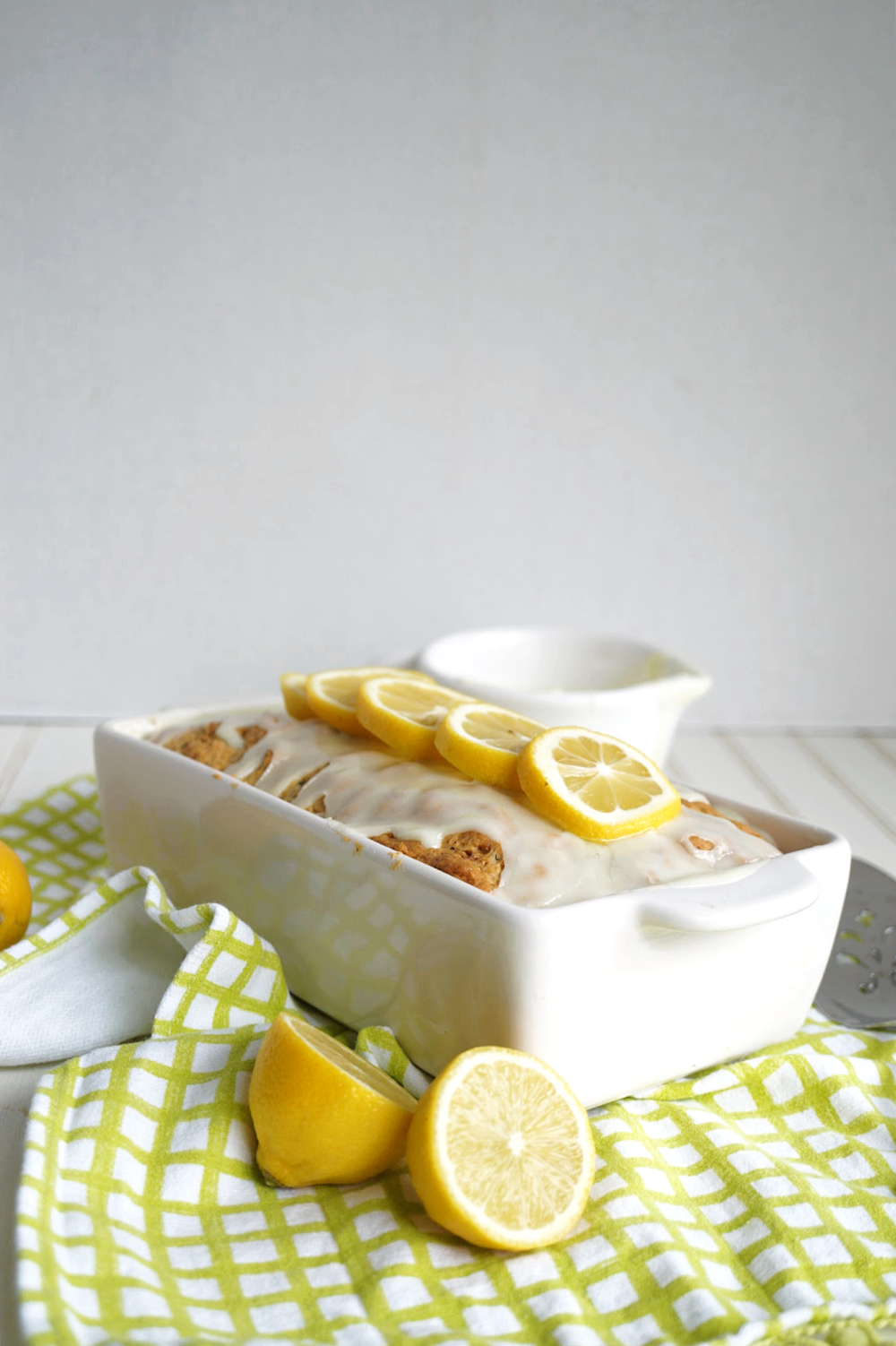 Author:
Valentina | The Baking Fairy
Recipe type:
Breads & Loaf Cakes
1 tbsp ground flaxseed + 3 tbsp water
1 zucchini, grated (about 1 cup)
¼ cup lemon juice (about 2 lemons)
zest of 2 lemons
¼ cup vegetable oil (can sub melted vegan butter or coconut oil)
¼ cup nondairy milk
2 tsp vanilla extract
½ cup white granulated sugar
2 cups all purpose flour
1 tsp baking powder
1 tsp baking soda
pinch of salt
*for the glaze*
¼ cup lemon juice (about 2 lemons)
2 cups powdered sugar
1-2 drops of yellow food coloring, as needed
First, preheat the oven to 400F. Spray a 9x5 loaf cake with nonstick spray, or coat with vegan butter and flour. Set aside.
Next, prepare your flax egg. Mix the flaxseed with the water, and set aside while you prepare the rest.
Now, grate your zucchini, and place in a kitchen towel. Wrap the towel up tightly, and squeeze over the sink to get rid of all the excess water. This is essential so that your zucchini cake won't be a soggy mess!
Place your squeezed zucchini in a large bowl, and mix in the plant milk, lemon juice, lemon zest, oil, flax mixture, vanilla, and sugar.
Mix everything together, then add in the dry ingredients - flour, baking powder, baking soda, and salt. Batter will be thick!
Pour the batter into the pan, and pat down to make an even layer.
Bake in preheated oven at 400F for about 5 minutes, then lower heat to 350F, and bake for 35-40 more min. Don't open the oven or take the bread out when you turn down the temperature.
Let bread cool slightly, then remove from pan to finish cooling completely.
While the loaf cake cools off, make the lemon glaze. Combine the lemon juice with the powdered sugar, a spoonful at a time, until a smooth, thick glaze forms. Add some food coloring if desired.
Pour the glaze over the top of the cake, and enjoy!
Recipe by
The Baking Fairy
at https://www.thebakingfairy.net/2020/03/vegan-lemon-zucchini-loaf-cake/