simple zucchini pasta with lemon and basil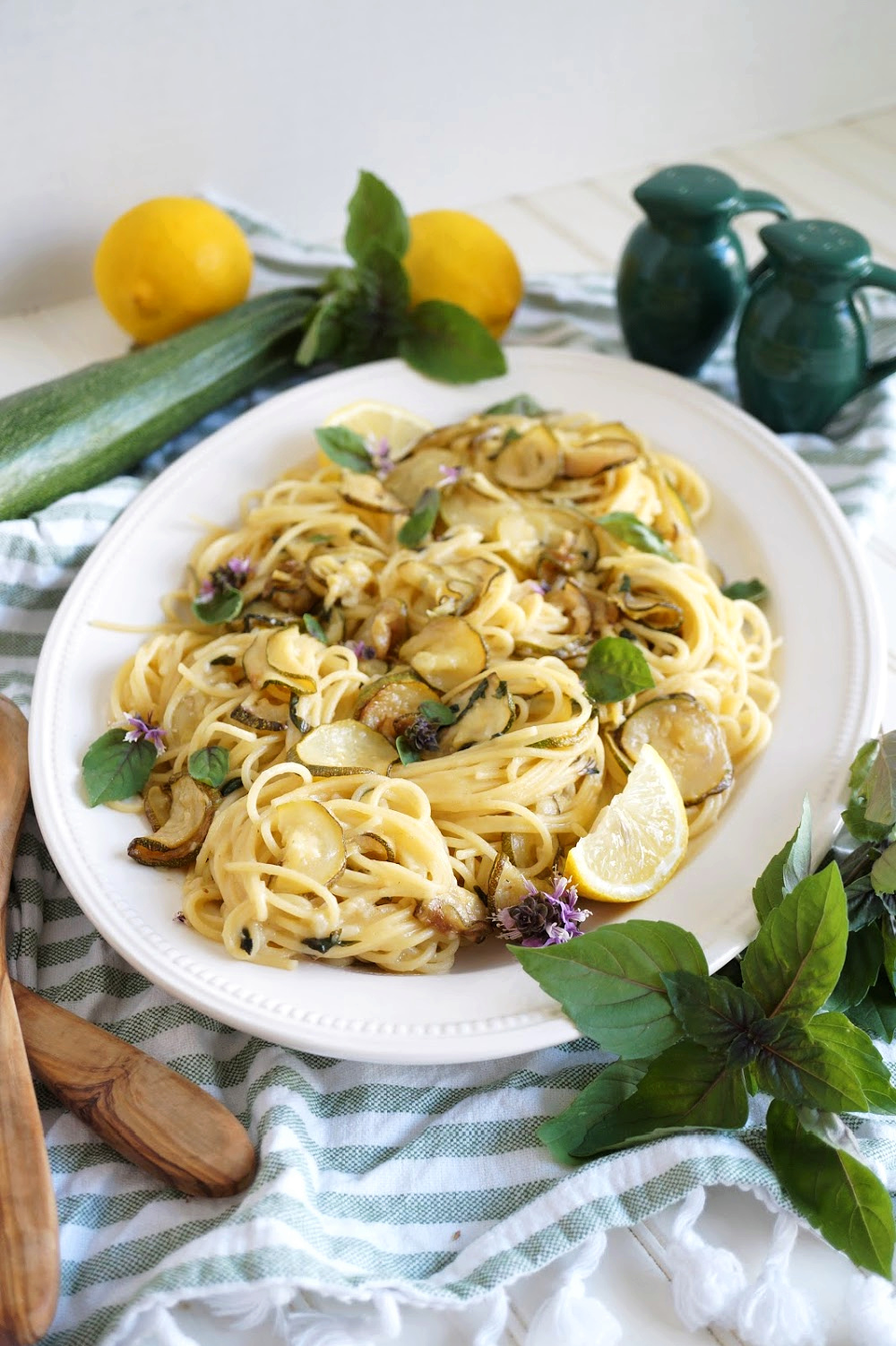 Author:
Valentina | The Baking Fairy
2 tbsp olive oil
4 garlic cloves, crushed in garlic press
2 zucchini, very thinly sliced (about 2 cups)
4 tbsp fresh basil, chopped
juice of 1 lemon (about 2-3 tbsp)
1 tsp garlic salt, more or less to taste
¼ cup vegan parmesan cheese (can substitute nutritional yeast)
1 lb spaghetti
First, heat up a large pot of water for the pasta.
While the water heats up, heat a large nonstick pan over medium-high and add in the olive oil.
Toss in the zucchini and garlic, and season with some garlic salt. Sauté, stirring occasionally, until zucchini are softened and starting to turn golden brown and caramelized.
Add in the chopped fresh basil, along with the lemon juice and vegan parmesan. Stir to combine.
When the water boils, add salt and the spaghetti. Cook it 1-2 minutes less than directed on the package.
Once spaghetti is cooked, save the pasta water and transfer the noodles directly to the pan with the zucchini. Add in pasta water as needed until sauce comes together and becomes creamy and silky.
Add in more garlic salt and crushed red pepper to taste, then serve immediately! Enjoy!
Recipe by
The Baking Fairy
at https://www.thebakingfairy.net/2020/08/simple-zucchini-pasta-with-lemon-and-basil/