vegan chocolate hazelnut pear pie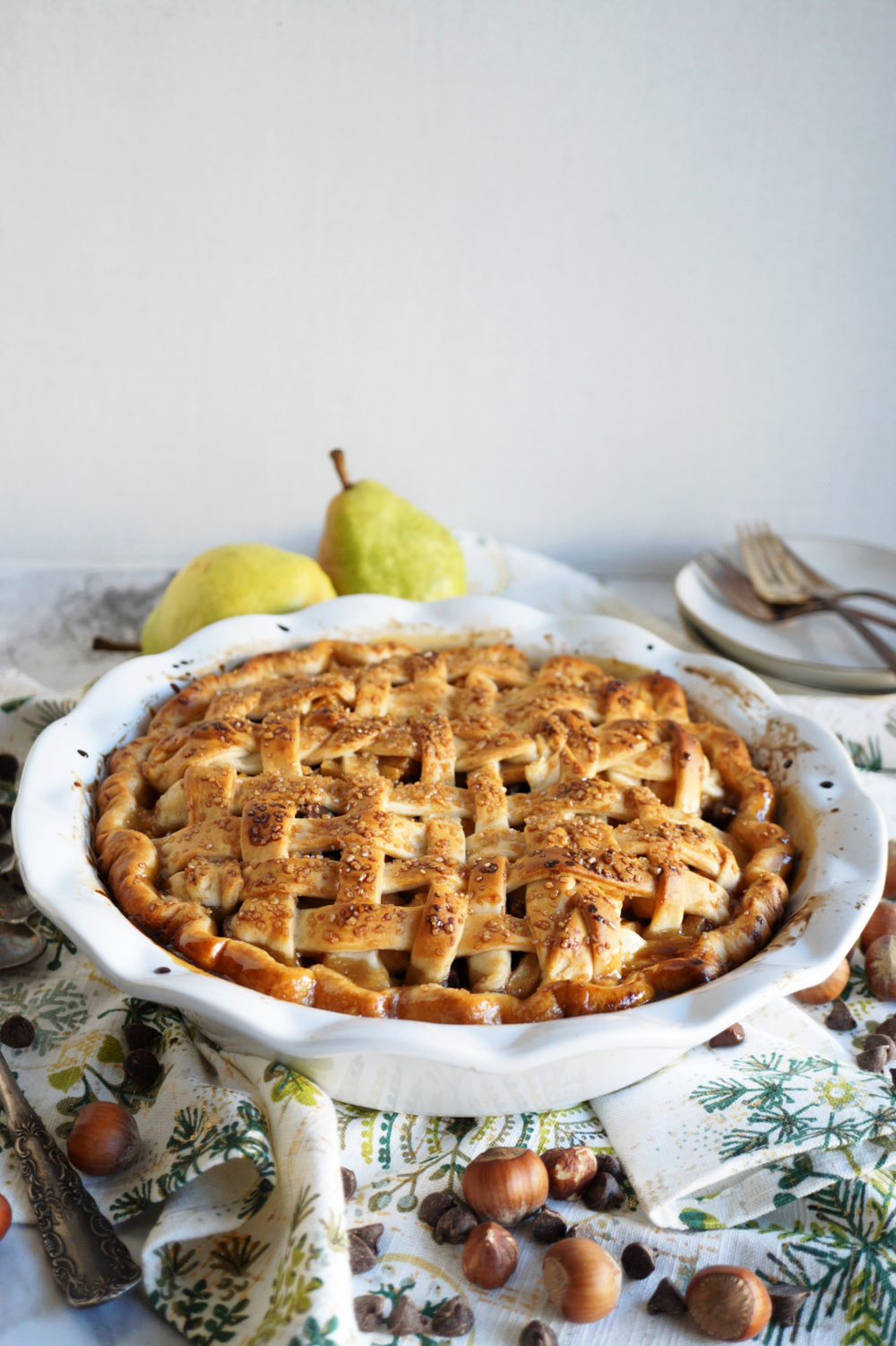 Author:
Valentina | The Baking Fairy
Recipe type:
Pies & Tarts
5 pears, peeled and diced small
1 cup packed brown sugar
¼ cup flour
1 tsp cinnamon
½ tbsp vanilla extract
½ cup chopped hazelnut pieces
1 cup vegan friendly dark chocolate chips
2 storebought pie crusts
nondairy milk & turbinado sugar for topping
First, peel and dice all the pears and place them in a large bowl
Add in the brown sugar, flour, cinnamon, and vanilla, and stir to combine.
Finally, add in the hazelnuts and chocolate chips.
Roll out your storebought pie crust. Use one crust to line the bottom of a 9" pie dish. Crimp the edges as desired.
Pour the filling into the pie crust, and top with the second crust! Brush the crust with some nondairy milk (I used oat milk) and sprinkle on turbinado sugar for a crunchy, sparkly finish.
Place pie in the refrigerator to chill for 15-20 minutes - this ensures that the pie crust keeps its shape during baking!
When ready to bake, preheat oven to 400F. Bake pie for 40-50 minutes, until filling is bubbling and crust is golden brown and flaky. Enjoy!
Recipe by
The Baking Fairy
at https://www.thebakingfairy.net/2020/12/vegan-chocolate-hazelnut-pear-pie/