vegan broccoli cheese soup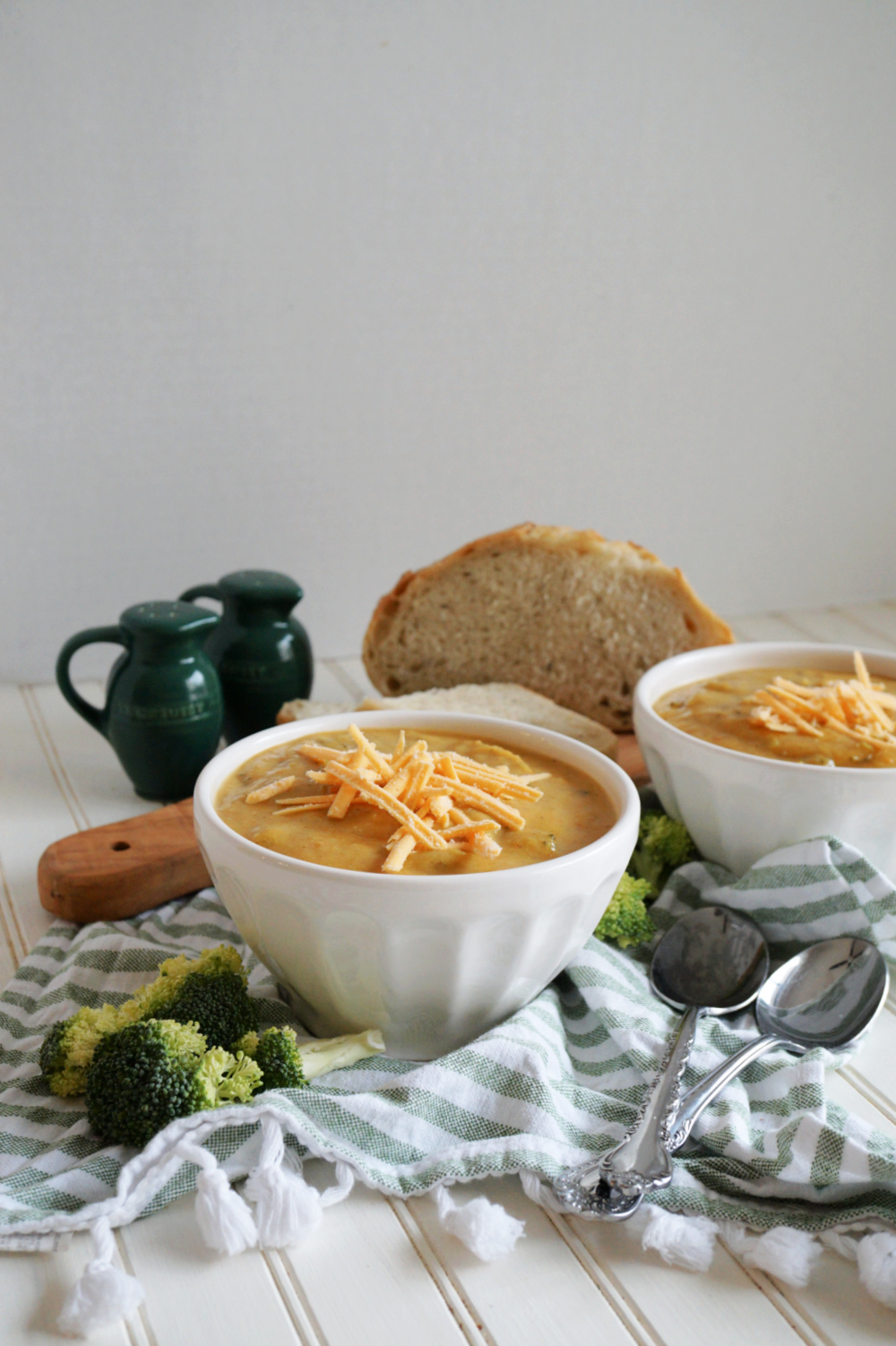 Author:
Valentina | The Baking Fairy
1 cup chopped onion
½ cup chopped carrot
½ cup chopped celery
4-5 garlic cloves, chopped
2 heads of broccoli (about 4 cups, chopped, including stems) - reserve 1 cup of florets and chop them very small
4 cups butternut squash cubes (1 small fresh squash, peeled)
1 tbsp olive oil
13.5 oz can coconut milk (lite or full-fat)
6 cups vegetable broth
½ tsp salt
½ tsp black pepper
1 tsp garlic powder
1 tsp onion powder
¼ cup nutritional yeast
1 cup vegan cheddar shreds
First, prepare all your veggies. Wash and chop roughly - everything will be blended at the end so it doesn't all have to be super finely chopped.
In a large pot, heat the olive oil over medium heat. Add in the vegetables (remember to save 1 cup of broccoli florets for later) and cook, stirring often, until they start to soften.
Pour in the coconut milk, vegetable broth, and all of the spices, and stir to combine.
Bring the mixture to a low simmer, and cover the pot. Allow the soup to cook for at least 30-45 minutes, until all vegetables are very soft.
Using an immersion blender or stand blender, and blend the soup until smooth. Return to the pot.
Now, add in the reserved broccoli florets (chopped small) and stir in the vegan cheese, if desired. Taste the soup at this point and add any extra spices if desired.
Warm the soup until the broccoli florets are tender, and it's ready! Enjoy!
Recipe by
The Baking Fairy
at https://www.thebakingfairy.net/2021/01/vegan-broccoli-cheese-soup/