vegan red velvet hot cocoa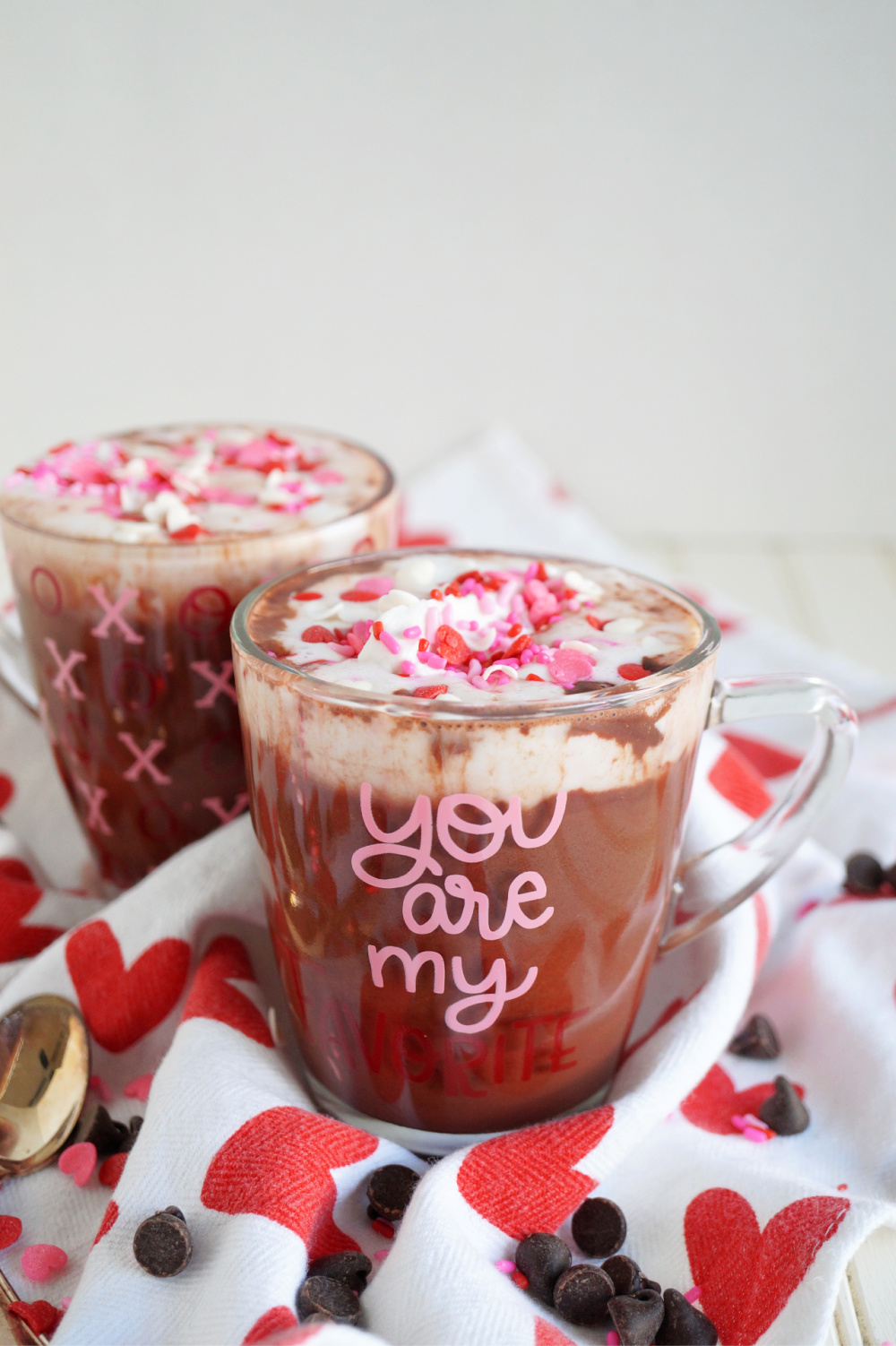 Author:
Valentina | The Baking Fairy
2 cups oat milk
3 tbsp semisweet chocolate chips
1 tbsp cocoa powder
2 tbsp beet powder
1½ tbsp granulated sugar
In a small pot over medium heat, warm up the oat milk and the chocolate chips.
Whisk in the cocoa powder, beet powder, and sugar. Heat the mixture until smooth and warmed through.
Divide the mixture between two mugs, top with vegan whipped cream, and add on some sprinkles. Serve immediately!
Recipe by
The Baking Fairy
at https://www.thebakingfairy.net/2021/02/vegan-red-velvet-hot-cocoa/