vegan pumpkin spice bundt cake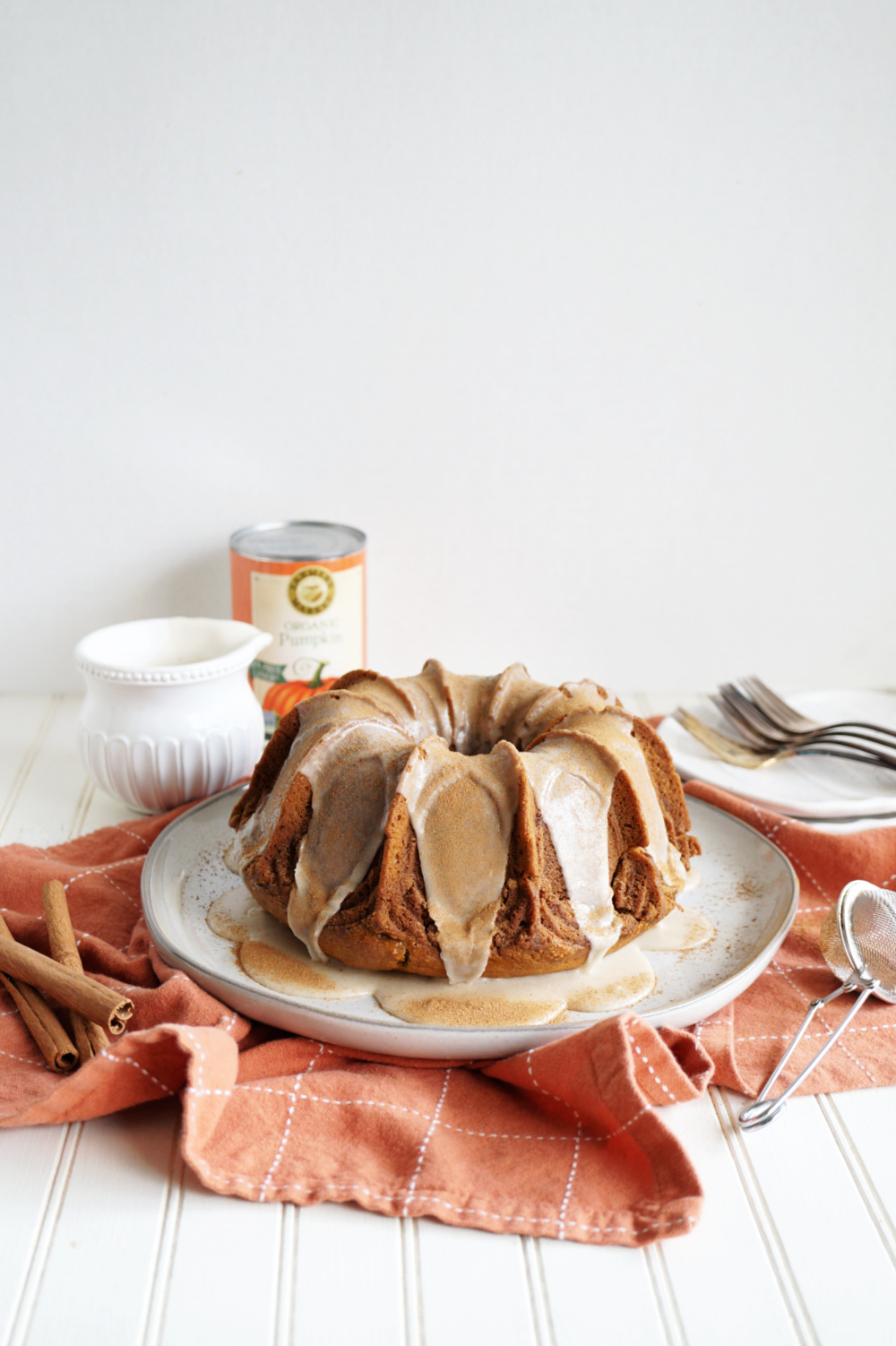 Author:
Valentina | The Baking Fairy
*for the cake*
1 cup pure pumpkin puree
⅓ cup vegetable oil
¾ cup packed Zulka brown sugar
1 cup nondairy milk
2 cups all purpose flour
1 teaspoon baking soda
2 teaspoon baking powder
pinch of salt
1 teaspoon pumpkin spice mix
½ tablespoon Rodelle vanilla extract
*for the glaze*
2 tablespoon nondairy milk
¼ teaspoon Rodelle vanilla extract
2 cups Zulka powdered sugar (more or less as needed)
Preheat the oven to 350F, and grease & flour your bundt pan.
In a large bowl, mix together the pumpkin puree, vegetable oil, brown sugar, and milk.
Add in the flour, baking powder, baking soda, salt, pumpkin spice, and vanilla. Mix to combine.
Pour the batter into your prepared bundt pan.
Bake in preheated oven for 45-50 minutes, until a toothpick inserted in the center comes out clean.
When the cake is cooked through, let it cool for about 10-15 minutes in the pan, then transfer to a serving plate or rack to finish cooling off.
While the cake cools, prepare the glaze. Add your milk and vanilla to a small bowl and add the powdered sugar, a spoonful at a time, until a thick glaze forms. Make it a bit thicker than you think you need - it will melt a bit when it hits the warm cake! Think Elmer's glue consistency. When ready to serve, drizzle the glaze on top of your cake. Sprinkle on additional pumpkin spice. Slice up and enjoy!
Recipe by
The Baking Fairy
at https://www.thebakingfairy.net/2021/10/vegan-pumpkin-spice-bundt-cake/