healthy banana bread truffles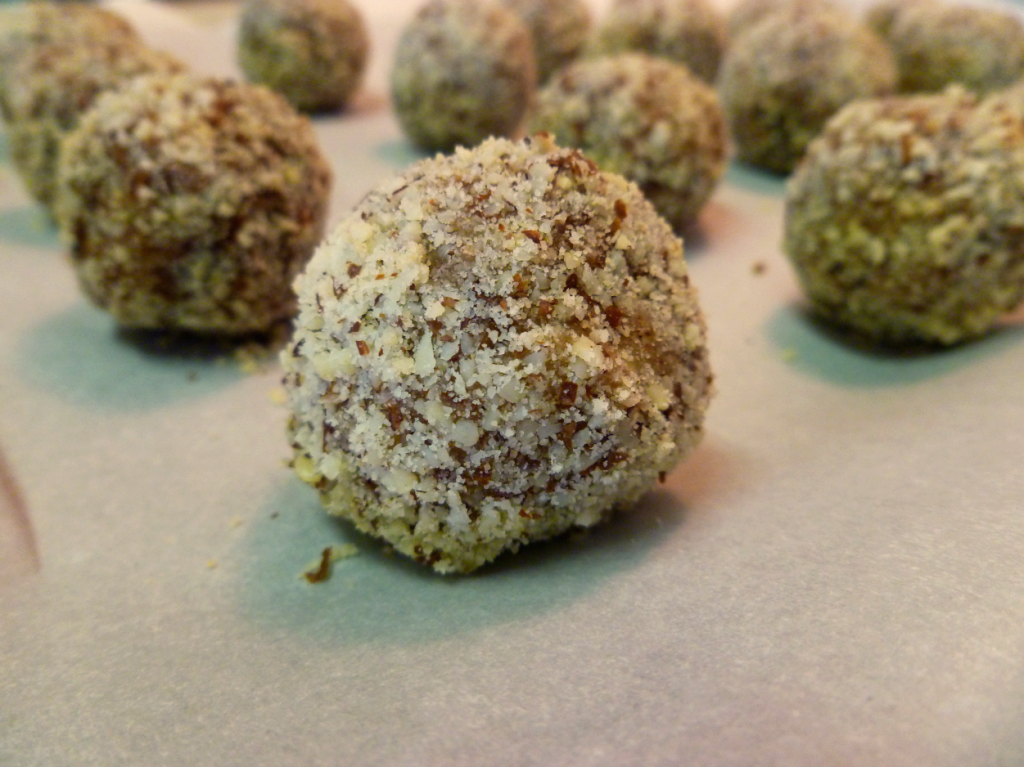 Author:
Valentina | The Baking Fairy
Recipe type:
Cake Pops & Truffles
2 cups walnut halves
1 ripe banana
5 Medjool dates, pitted
6-8 dried figs
¾ cup boiling water
½ cup almond meal, more or less as needed
First things first, pit and halve your dates, and cut your figs into quarters. Make sure to remove the woody stems! Place your dried fruits in a small bowl, and pour the boiling water on top. Let them sit for about 5 minutes to soften.
In the bowl of a food processor or Ninja blender, place the walnuts, banana, and softened fruits. Pulse until the mixture becomes smooth and homogeneous!
If it's too thick, add a little bit of the soaking water to soften the mixture. Scrape the sides of the bowl often, and make sure everything has been chopped up!
If the dough is too runny, you can add some almond flour/meal and mix with a spatula to help it thicken back up.
Line a baking sheet with parchment paper and set aside for right now. Pour the almond flour in a small bowl, and also set it aside.
Time to assemble the truffles! Using a spoon, scoop up even amounts of dough, and roll into balls using your hands. Drop the truffles in the almond meal, and shake them around to coat. Set on the prepared parchment paper, and repeat with all of the banana bread dough.
Enjoy immediately, or refrigerate until ready to serve! Please keep in mind these have to be stored in the fridge because of the banana. Melissa from My Whole Food Life says they should last a couple of weeks. :) Enjoy!
Recipe by
The Baking Fairy
at https://www.thebakingfairy.net/2013/04/banana-bread-truffles/