Bacon-Wrapped BBQ Turkey Tenders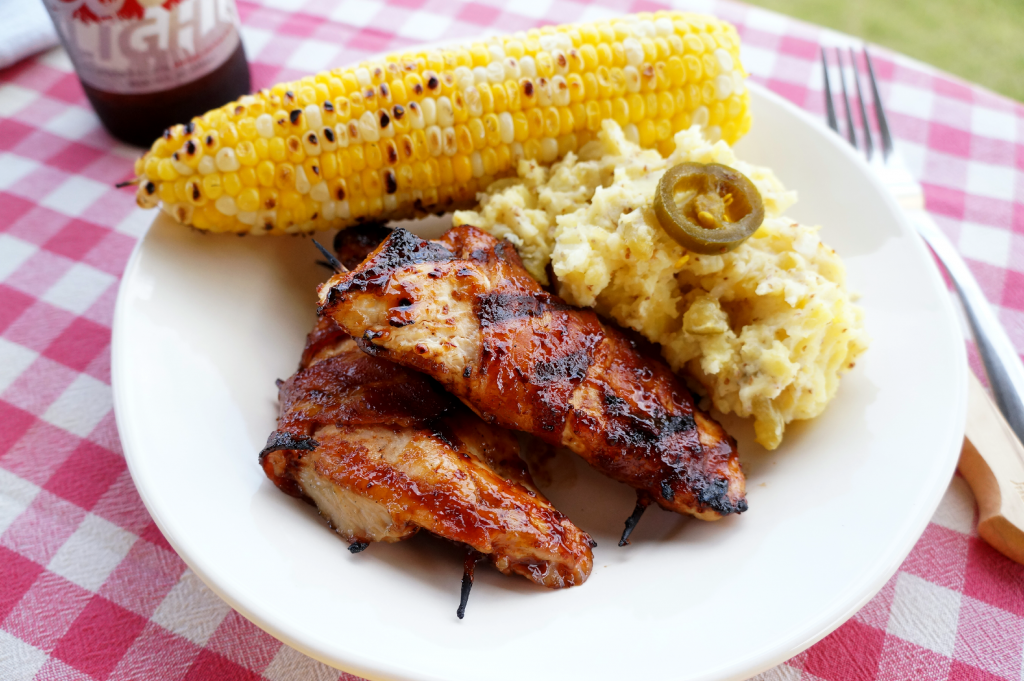 Author:
Valentina | The Baking Fairy
Recipe type:
Meat & Seafood
8-10 large turkey or chicken tenders
8-10 slices of thin-cut bacon
1 tbsp barbecue sauce
1 tbsp mustard
1 tbsp ketchup
1 tbsp honey
1 tbsp brown sugar
¼ tsp garlic powder
1 tbsp wine or wine vinegar
1 tbsp water
pinch of salt
First, fire up your grill to medium-high. As it heats, prepare your turkey!
If your tenders are thick or uneven, first use a meat mallet to slightly thin them and even them out.
Grab one slice of bacon, and wrap it around one tender, using toothpicks to secure the ends. Repeat with all the meat.
Now, prepare the sauce. In a small bowl, combine the barbecue sauce, ketchup, mustard, honey, brown sugar, garlic powder, wine vinegar, water, and a little salt. Mix together.
Once the grill is hot, place all the turkey tenders on the heat, and brush one side with the prepared BBQ sauce. Close the grill, and let them cook for 6-7 minutes undisturbed.
Then, flip the tenders, and brush the other side with the sauce. Let cook for 5-6 minutes longer.
Remove from heat and serve immediately!
Recipe by
The Baking Fairy
at https://www.thebakingfairy.net/2014/06/bacon-wrapped-bbq-turkey-tenders/