raspberry cheesecake brownies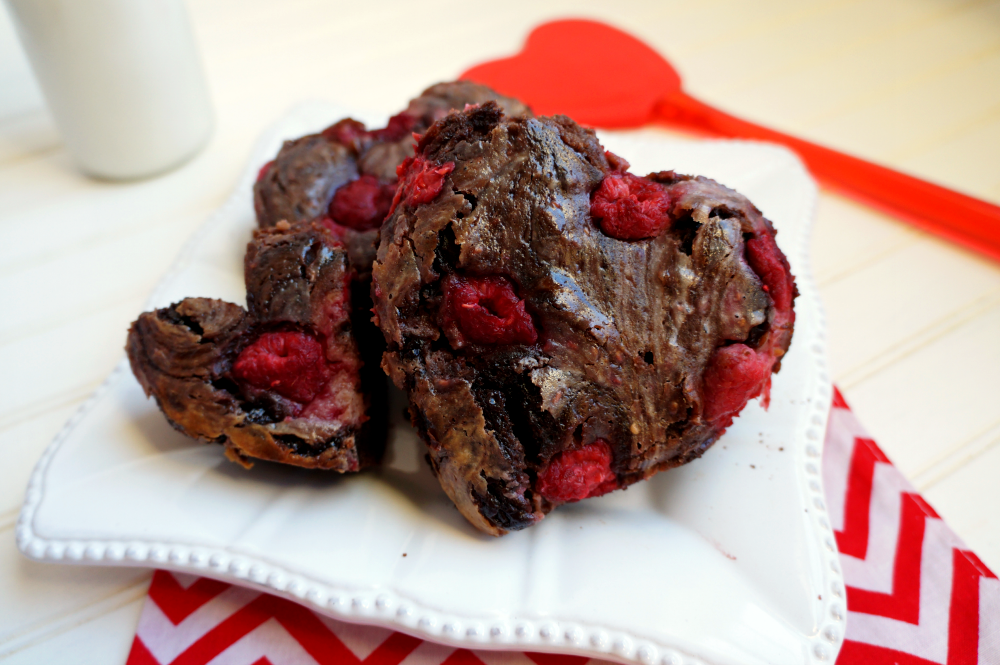 Author:
Valentina | The Baking Fairy
Recipe type:
Brownies & Bars
1 bag Le Brownie mix
4 oz cream cheese, at room temperature
1 egg
2 tbsp sugar
1 tbsp all-purpose flour
3 tbsp HEB's Organic Raspberry Preserves
¼ cup fresh raspberries
nonstick spray
Preheat the oven to 350F, line a 8x8 baking pan with foil, and spray with nonstick spray. Pour the Le Brownie batter into the pan, and set aside.
In a medium bowl, beat the cream cheese with a hand mixer until completely smooth and creamy. Add in the sugar, and beat until smooth.
Add in the flour and egg, and mix until well incorporated.
Using a spoon, gently stir in the raspberry preserve until barely mixed (you want it to have a marbled effect!).
Pour the cheesecake mixture on top of the brownie batter, and using a butter knife, gently mix and swirl the two batters together to create a marbled effect.
Top the brownie with the raspberries, and bake for about 30 minutes uncovered, then top the pan with foil, and bake for 15-20 minutes longer, until the brownie no longer jiggles and a toothpick inserted in the center comes out with just a few moist crumbs.
Let cool completely before cutting. If desired, cut with a heart cookie cutter for a fun treat!
Recipe by
The Baking Fairy
at https://www.thebakingfairy.net/2015/02/raspberry-cheesecake-brownies/