southern sweet tea popsicles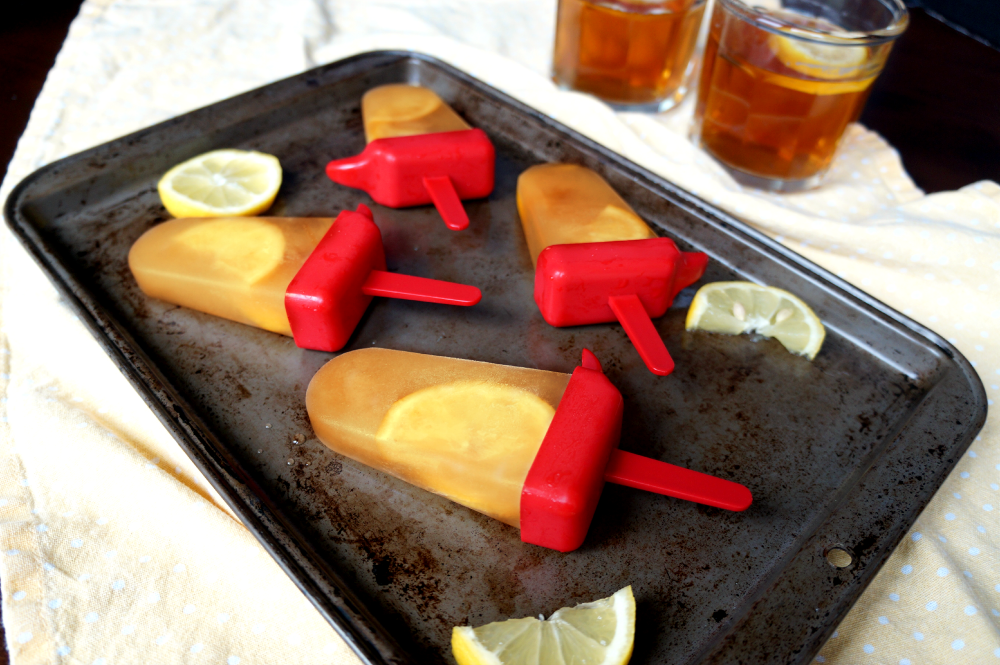 Author:
Valentina | The Baking Fairy
2 cups water
2-3 bags of black tea
6-8 tbsp sugar, to taste
1 lemon, sliced
First, bring the water to a boil, and add in the tea bags.
While the water is still hot, stir in the sugar until completely dissolved.
Let the tea bags steep until the tea is as dark as you'd like.
Drop a slice or two of lemon in each popsicle mold, if desired, and fill the mold with tea.
Place in freezer for at least 6-8 hours to allow the popsicles to freeze thoroughly.
Once they are totally frozen, feel free to enjoy them! You can run the molds under some hot water if you have a hard time getting the popsicles out of the mold.
Recipe by
The Baking Fairy
at https://www.thebakingfairy.net/2015/05/southern-sweet-tea-popsicles/