slow-cooked carnitas tacos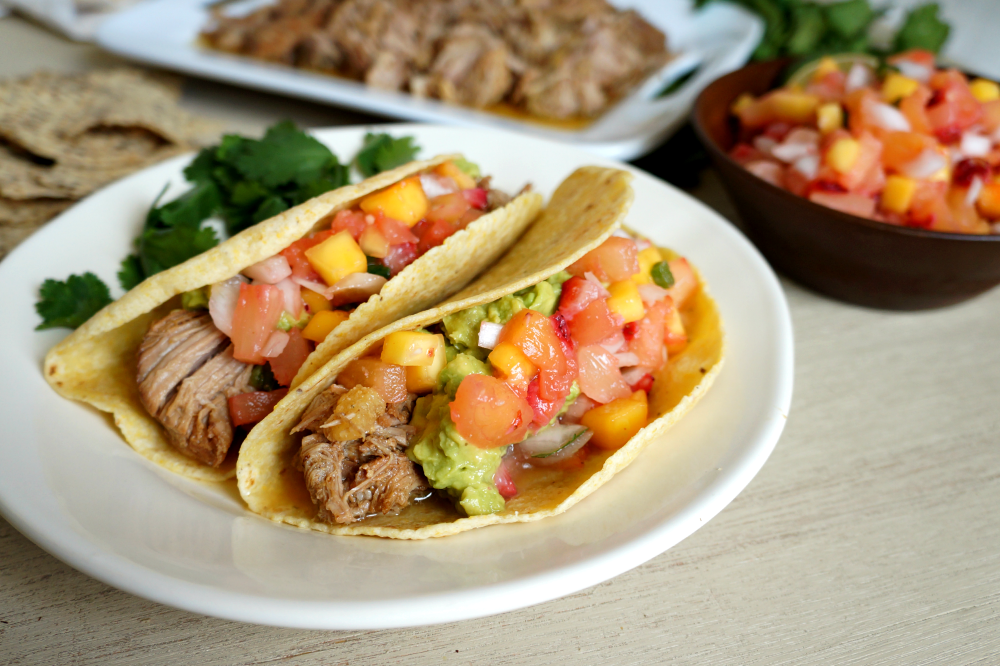 Author:
Valentina | The Baking Fairy
Recipe type:
Meat & Seafood
*for the carnitas*
4 lbs boneless pork shoulder
1 cup pineapple juice
juice of 1 lime
¼ onion, chopped
3 garlic cloves, smashed
2 tbsp Adam's Reserve Spicy Aloha Rub
½ tbsp salt
1 tsp cumin
1 tsp crushed red pepper
1 tbsp garlic powder
*for the tacos*
1 package Mixla tortillas
1 cup guacamole
1 cup sweet & spicy fruit salsa
In a large bowl, combine the pineapple juice, lime juice, onion, garlic, and spices. Mix everything together, then add the meat, and mix to coat evenly. Let the meat marinade for a few hours.
When ready, add the meat and marinade to your slow cooker, and cook on high for 4 hours, or low for 8 hours. My slow-cooker has a setting for a lower, 10 hour cycle so that's what I did. The longer you let the meat cook, the better.
When meat is cooked through and falls apart easily, it is ready. Add more seasoning if needed, then build your tacos!
Warm up the Mixla tortillas, then top them with some carnitas meat, guacamole, and salsa. Enjoy!
Recipe by
The Baking Fairy
at https://www.thebakingfairy.net/2015/07/slow-cooked-carnitas-tacos/