the easiest creamy tomato sauce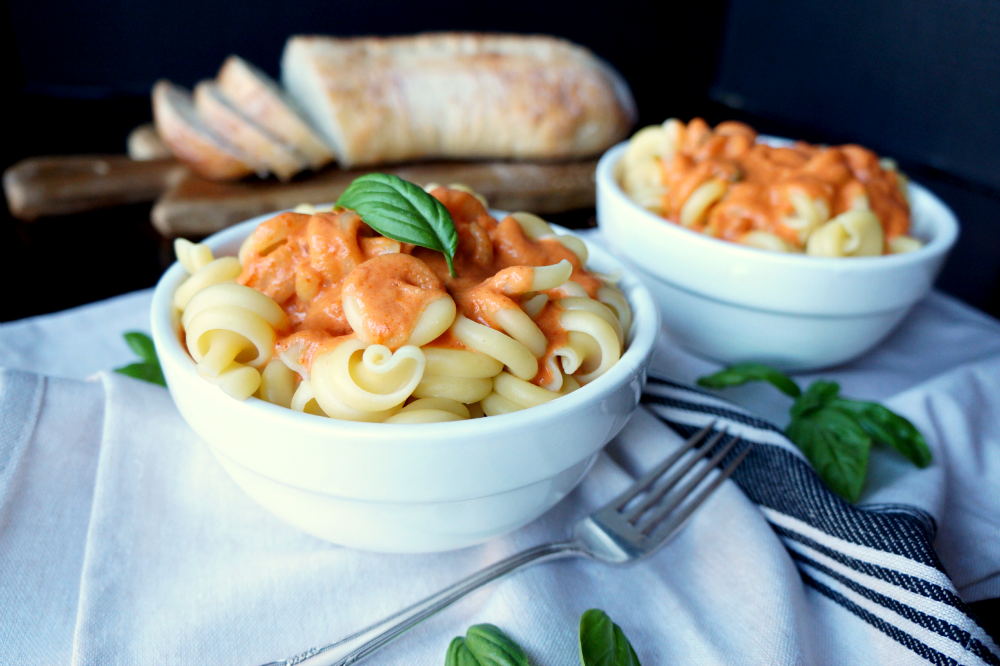 Author:
Valentina | The Baking Fairy
1 29oz can tomato sauce
½ white onion, finely chopped
1 tbsp olive oil
3-4 tbsp white wine
½ cup heavy cream
pinch of sugar
salt and pepper to taste
3-4 fresh basil leaves
½ cup freshly grated Parmesan cheese
In a medium nonstick pot, heat the olive oil over medium-high heat. Add in the onion and a pinch of salt, and cook until the onion is softened and translucent. Add in the white wine, and let it cook until all the alcohol has evaporated.
Add in the tomato sauce, a little sugar, and salt & pepper, lower the heat to a simmer, and cover. Let the sauce cook for at least 10-15 minutes.
When almost ready to serve, cook your favorite pasta according to package directions.
Stir the heavy cream, parmesan cheese, and basil leaves into the sauce, and cook it for a few minutes longer while you wait for the pasta to be ready.
Once everything is ready, top pasta with the sauce and serve immediately!
Recipe by
The Baking Fairy
at https://www.thebakingfairy.net/2015/10/the-easiest-creamy-tomato-sauce/