one-pot shrimp pesto spaghetti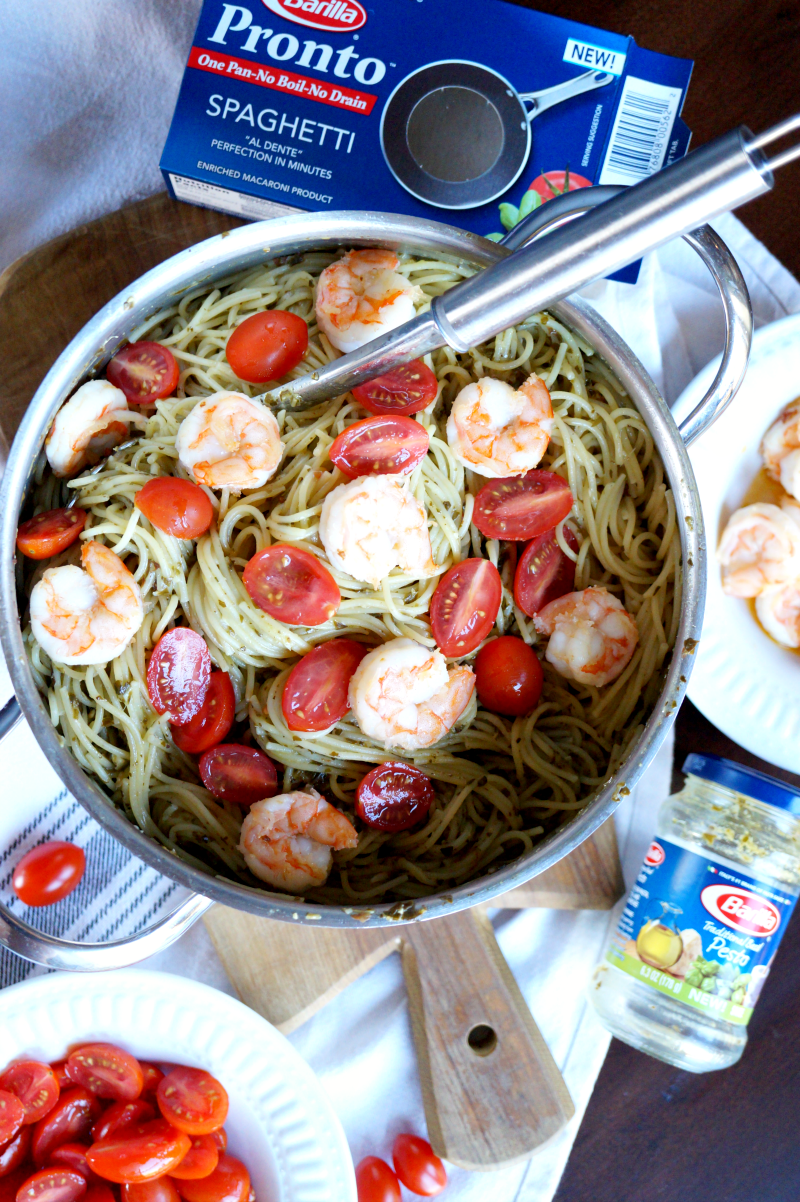 Author:
Valentina | The Baking Fairy
Recipe type:
Meat & Seafood
1 box Barilla Pronto spaghetti
½ jar Barilla pesto sauce
1 pint baby tomatoes, halved
½ lb raw shrimp, peeled and de-veined
¼ cup freshly grated Parmesan cheese
1 tbsp olive oil
2 garlic cloves, crushed
salt and pepper to taste
In a medium nonstick pot with high sides, heat the oil and crushed garlic over medium-high heat. Pat your shrimp dry, season with a bit of salt and pepper, and cook until completely pink (about 3-4 minutes), then flip and cook 3-4 minutes longer, until lightly crisp. Remove to a bowl and set aside.
Put the Pronto spaghetti in the same pot, and top with 3 cups of COLD water. Add ½ tbsp of salt to the pasta water, then turn heat on high and set a timer for 10 minutes.
Stir the pasta occasionally to prevent sticking, and let it cool until most of the water has been absorbed and the spaghetti are soft.
Remove the pot from heat, and stir in the pesto, Parmesan cheese, halved baby tomatoes, and shrimp.
Serve immediately!
Recipe by
The Baking Fairy
at https://www.thebakingfairy.net/2016/05/shrimp-pesto-spaghetti/