brown butter chocolate pear cake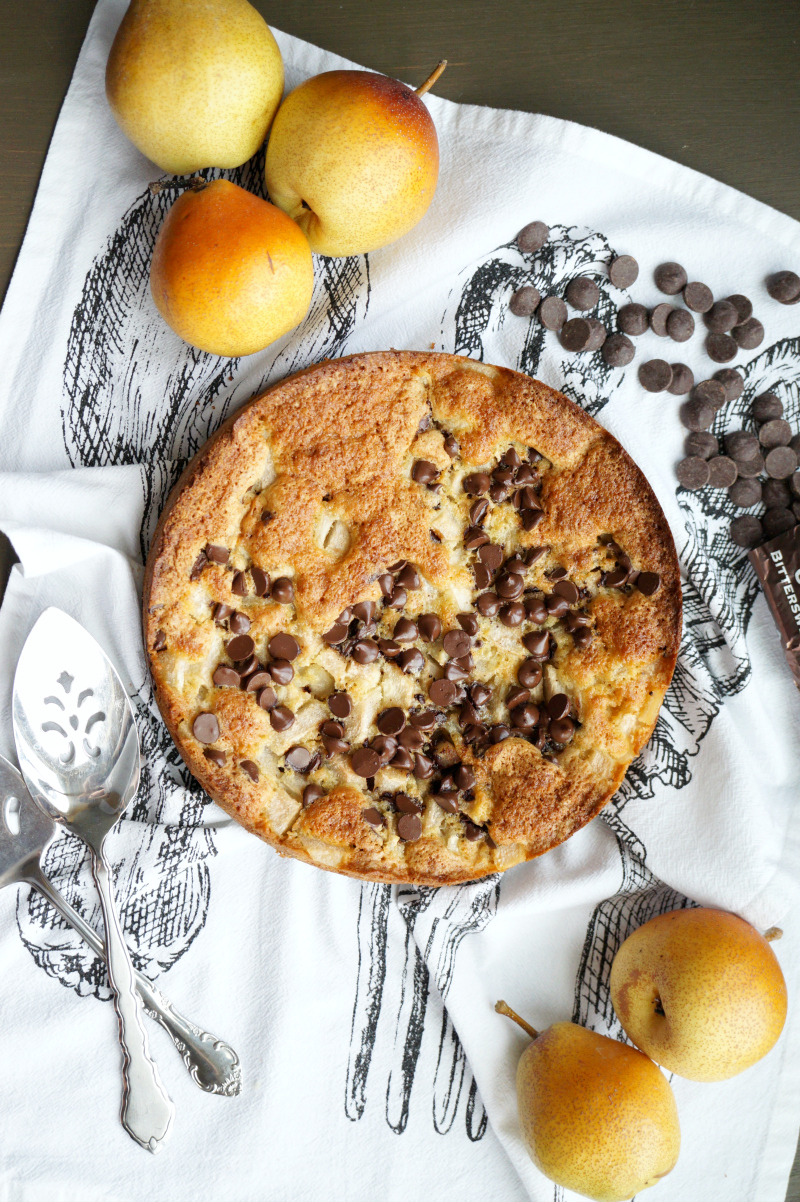 Author:
Valentina | The Baking Fairy
1 cup all-purpose unbleached flour
1 tbsp baking powder
¼ tsp salt
3 eggs
½ cup (1 stick) unsalted butter, browned (melted butter works too!)
¾ cup white sugar
3 pears, peeled and diced small
¾ cup dark or bittersweet chocolate chips
Preheat the oven to 350F.
Butter and flour a 9-inch springform pan, and set aside.
In the bowl of a heavy duty stand mixer fitted with the whisk attachment, beat the three eggs until very light, thick, and fluffy. With a KitchenAid, this takes 5-7 minutes, so if you are using a hand mixer, it will take longer!
Add in the sugar, and beat a bit longer.
In a medium bowl, whisk together the flour, baking powder, and salt.
Have your brown butter (or melted butter) cooled and ready. As the mixer is on low speed, add in a third of the flour mixture, followed by half of the brown butter, then another third of flour, the rest of the butter, and the rest of the flour. Don't overbeat! Finally, stir in about half of the pear chunks and the chocolate chips.
Pour the batter into the prepared pan, and sprinkle the remaining pear pieces and chocolate chips on top.
Bake in your preheated oven for 40-50 minutes, until a tester inserted in the center comes out clean. Let cool in the pan for 10-15 minutes, then you can open the sides of the pan and transfer to a serving plate to finish cooling.
Recipe by
The Baking Fairy
at https://www.thebakingfairy.net/2016/10/brown-butter-chocolate-pear-cake/