slow cooker french onion soup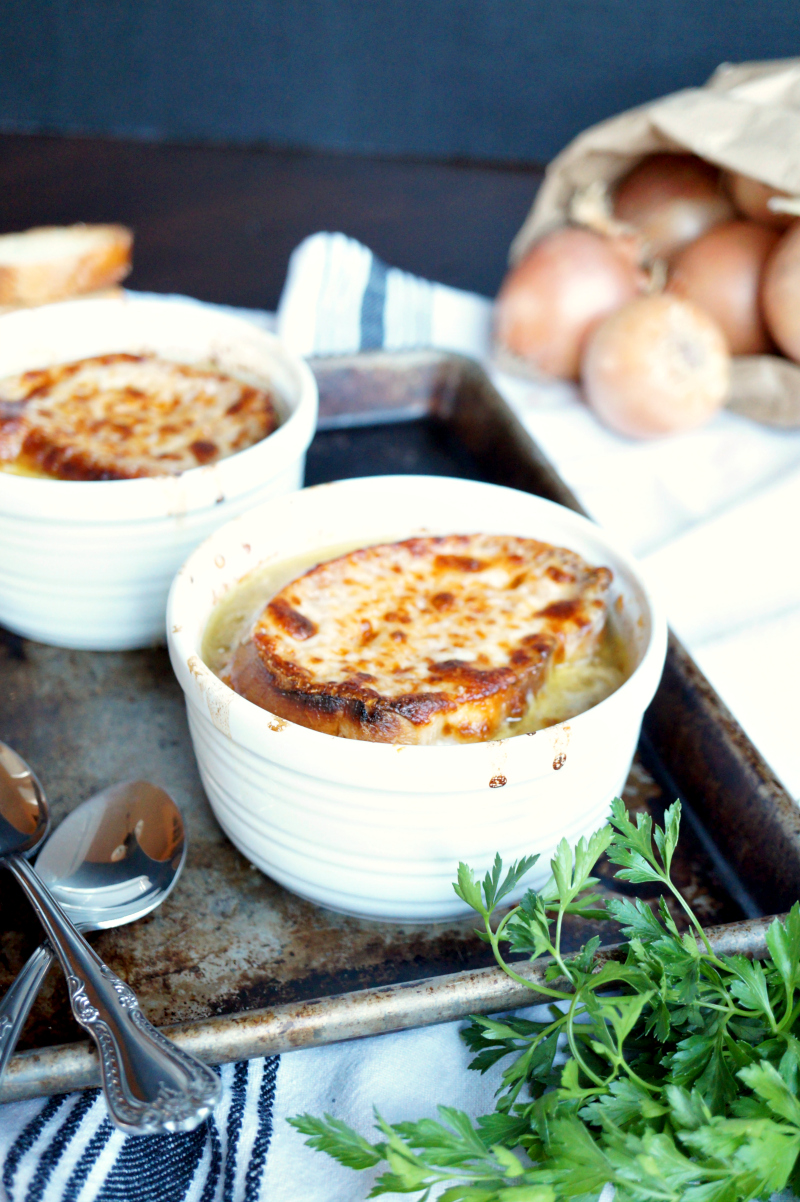 Author:
Valentina | The Baking Fairy
1½ lbs sweet yellow onions, sliced thinly
6 tbsp butter
4 tbsp olive oil
3 tbsp flour
3 tbsp water
½ cup white wine
2 tsp sugar
1 tsp salt
½ tsp pepper
½ tsp thyme
4 cups beef broth (use veggie broth for a vegetarian version!)
5 thick slices French bread
5 slices provolone cheese
1 cup shredded mozzarella cheese
½ cup freshly grated Parmesan cheese
In your crockpot set on high, combine butter, oil, onions, sugar, salt, pepper, and thyme.
In a small cup, whisk together the flour and water until smooth, and pour into the slow cooker.
Finally, add in the wine, cover, and let the onions cook for about 3-4 hrs on high (8-10 hrs on low), until onions are very soft and golden brown.
When almost ready to serve, add in the beef or veggie broth, and allow soup to cook for at least 1 more hour.
When ready to serve, pour the soup into 5 oven-safe bowls or ramekins. Top each bowl with a slice of bread, and put one slice of provolone on top of each. Sprinkle the mozzarella and parmesan on top.
Place bowls under the broiler (around 450-500F) for 2-3 minutes, watching VERY carefully, until cheese is melted and bubbly. Serve immediately!
Recipe by
The Baking Fairy
at https://www.thebakingfairy.net/2016/11/slow-cooker-french-onion-soup/