vegan chocolate chip banana muffins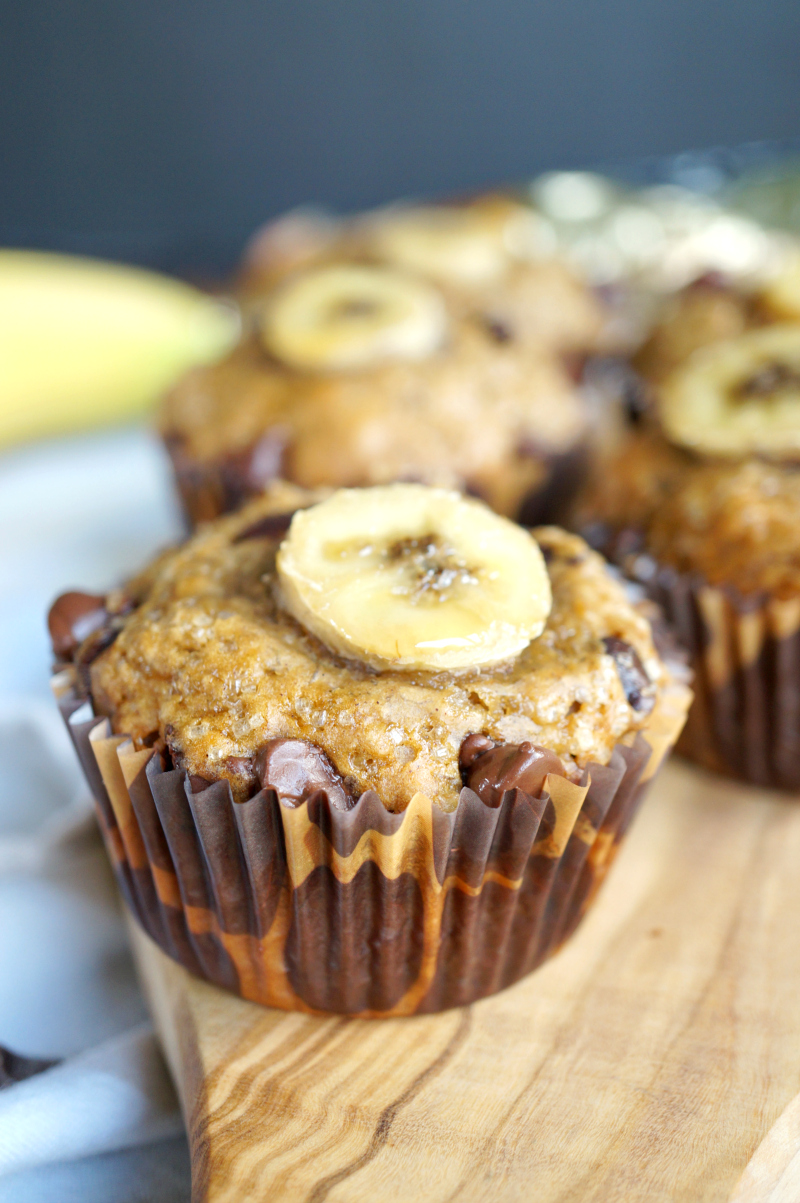 Author:
Valentina | The Baking Fairy
3 medium ripe bananas
¼ cup vegetable oil
¼ cup almond milk
½ cup light brown sugar
2 tsp pure vanilla extract
2 cup unbleached all-purpose flour
1 tsp cinnamon
1 tsp baking soda
½ tsp salt
1 cup semisweet chocolate chips
sliced bananas, for topping
Preheat the oven to 350F. Line two muffin pans with liners and set aside.
In a large mixing bowl, mash the bananas. Add the brown sugar, oil, vanilla, and almond milk, and whisk to incorporate.
Add in the flour, baking soda, salt, and cinnamon, and use a spoon to mix. Finally, stir in the chocolate chips.
Using a large spoon, divide the batter evenly among 15 muffins. Top each with a slice of banana.
Bake for 16-18 minutes, until a toothpick inserted in the center comes out with just a few crumbs.
Recipe by
The Baking Fairy
at https://www.thebakingfairy.net/2017/05/vegan-chocolate-chip-banana-muffins/