roasted delicata squash with balsamic maple vinaigrette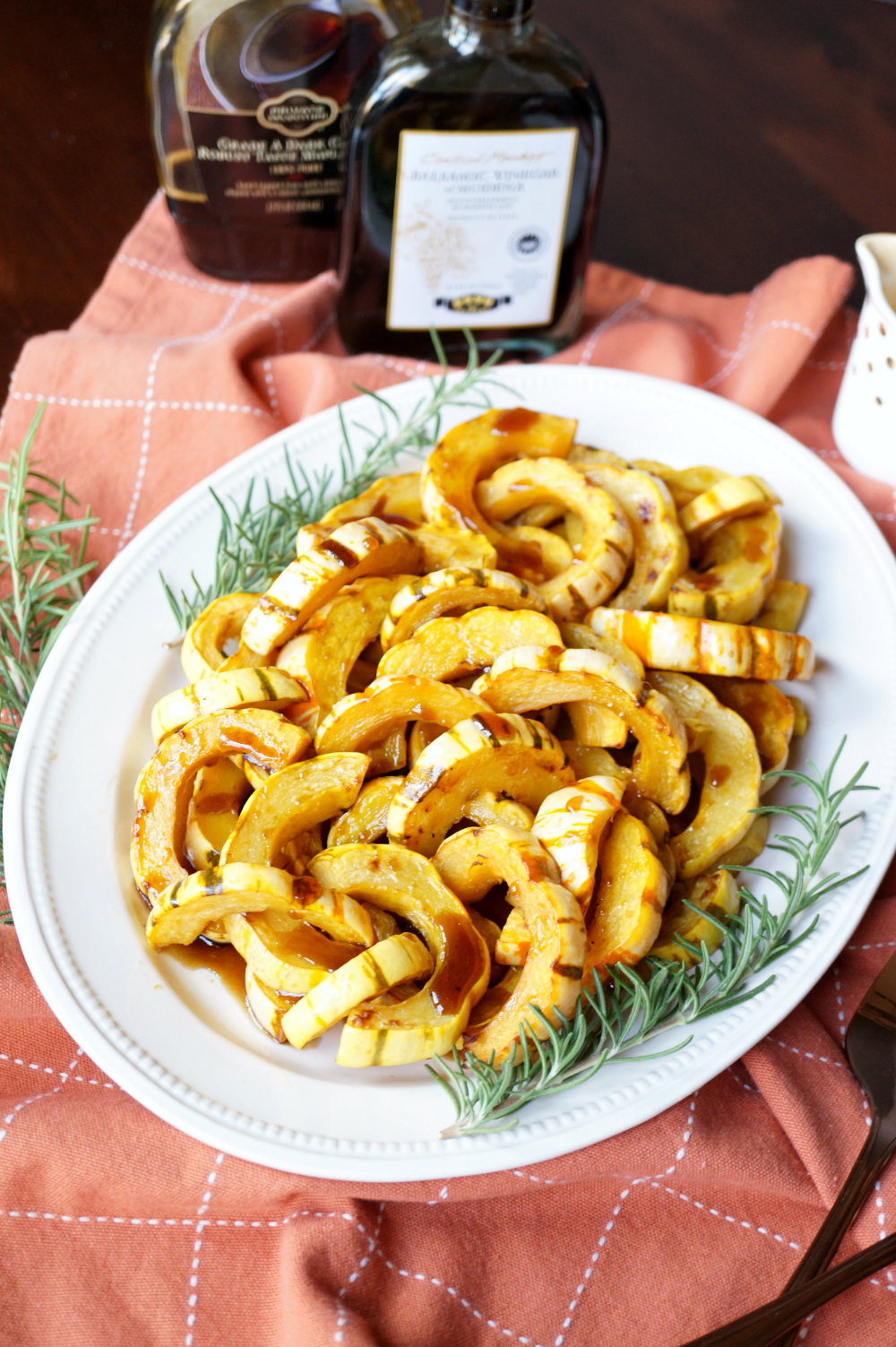 Author:
Valentina | The Baking Fairy
3 delicata squash
2-3 tbsp olive oil
3 tbsp pure maple syrup
salt & pepper to taste
*for the vinaigrette*
4 tbsp pure maple syrup
4 tbsp extra virgin olive oil
2 tbsp balsamic vinegar
salt & pepper to taste
Preheat oven to 425F, and line a baking sheet with parchment. Set aside.
Rinse and scrub the delicata squash well. Cut off the tops and bottoms, and cut in half length-wise. Use a spoon to scoop out the seeds, then cut the squash into slices.
Place the squash in a large bowl, and drizzle in the olive oil, maple, and salt/pepper. Toss to coat.
Lay in a single layer on the prepared baking sheet, and cook 15-20 min. Squash should have a golden brown crust and be easily pierced with a fork.
In a small bowl, whisk together the ingredients for the dressing.
When ready to serve, arrange squash on a serving dish and drizzle with the vinaigrette. Enjoy!
Recipe by
The Baking Fairy
at https://www.thebakingfairy.net/2017/11/delicata-squash-balsamic-maple/