vegan chocolate chip molasses crinkles cookies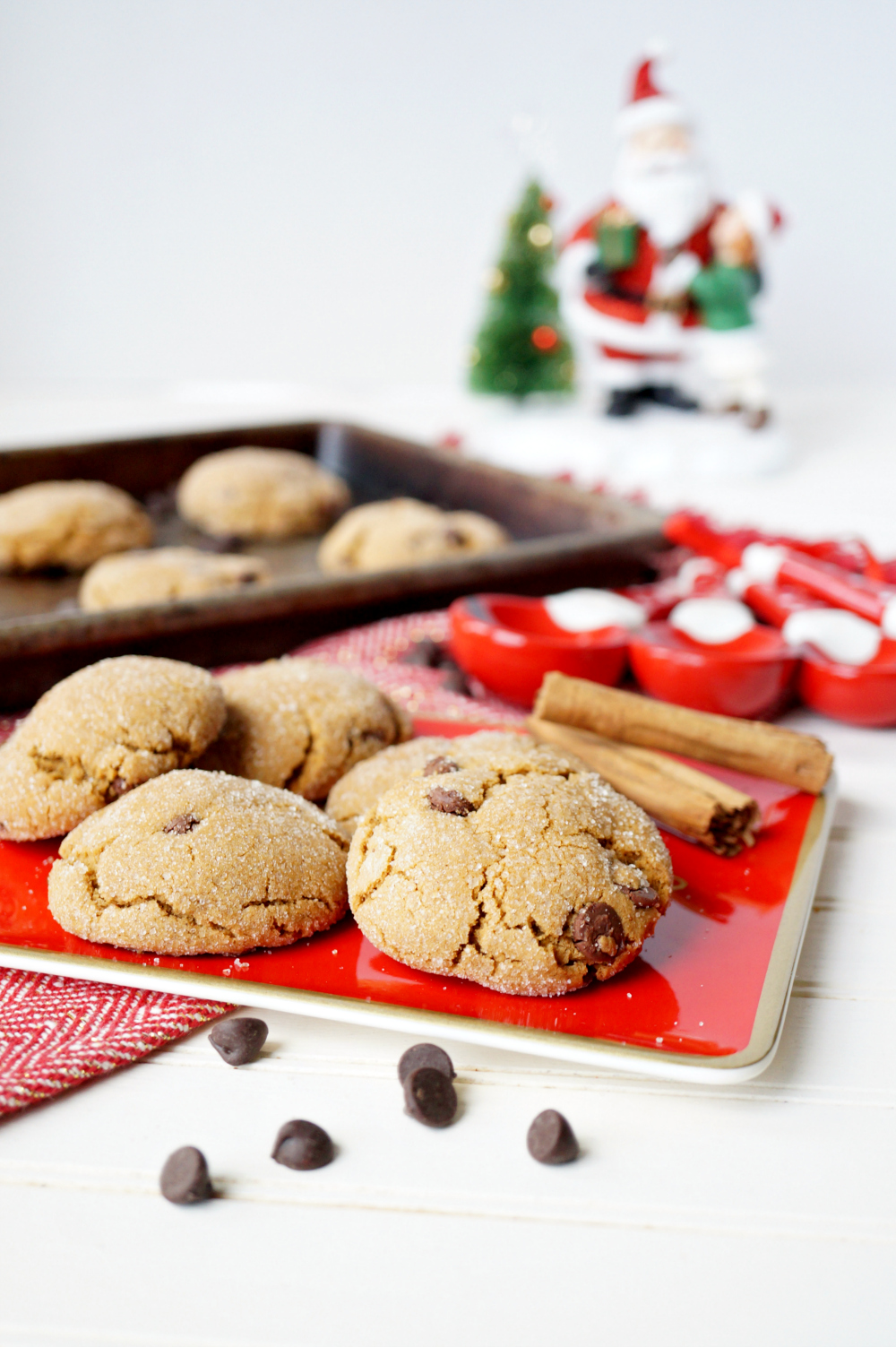 Author:
Valentina | The Baking Fairy
½ cup vegan shortening
¼ cup vegan butter such as EarthBalance
1 cup packed light brown sugar
3½ tbsp aquafaba (liquid from canned chickpeas)
¼ cup molasses
2½ cups all-purpose flour
2 tsp baking soda
¼ tsp salt
1 tsp cinnamon
¼ tsp ground cloves
½ tsp ground ginger
1 tsp vanilla extract
1 cup dark chocolate chips (I like Guittard)
about ½ cup of granulated sugar, for rolling
Preheat oven to 375F, and line two cookie sheets with parchment or silicone liners. Set aside.
In the bowl of a stand mixer, beat together the shortening and butter, brown sugar, and molasses until light and fluffy.
Add in the aquafaba, vanilla, and spices, and beat until incorporated.
Mix in the flour, baking soda, and salt, and mix until a dough forms. Stir in the chocolate chips.
Using a medium cookie scoop or a tablespoon, make walnut-sized balls of dough, and roll them in the granulated sugar. Place on baking sheet, then sprinkle with a few drops of water to facilitate the cracking.
Bake for 10-12 minutes, until the cookies have spread and cracked, and are lightly browned.
Let cool slightly and enjoy!
Recipe by
The Baking Fairy
at https://www.thebakingfairy.net/2017/12/vegan-chocolate-chip-molasses-cookies/