strawberry cake mix crinkle cookies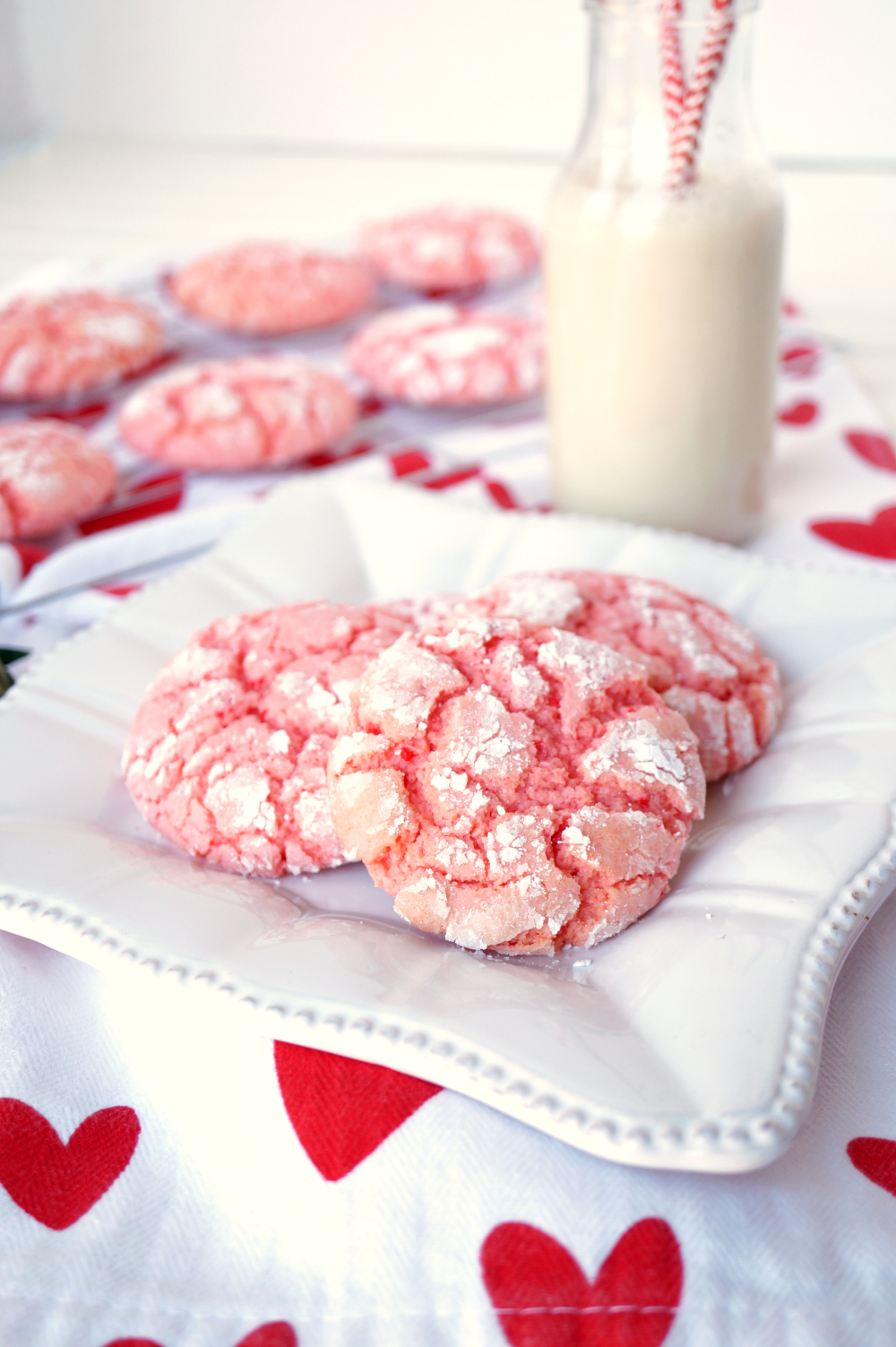 Author:
Valentina | The Baking Fairy
1 box strawberry cake mix
2 eggs (you can substitute 2 tbsp ground flaxseed + 6 tbsp water for a vegan version)
⅓ cup vegetable oil
½ cup powdered sugar, for rolling
Preheat oven to 375F, and line two cookie sheets with parchment or silicone liners.
In a medium bowl, stir together the cake mix, 2 eggs (or flax eggs), and vegetable oil until a soft dough forms.
Place the powdered sugar in a small bowl. Using a spoon or cookie scoop, make balls of dough about 2 tbsp big, and roll into the powdered sugar. Shake off the excess, and place on prepared pan, about 2 inches apart from each other.
Bake for 10-12 minutes, until puffy, dry, and the powdered sugar has cracked.
Serve immediately or store at room temperature.
Recipe by
The Baking Fairy
at https://www.thebakingfairy.net/2018/02/strawberry-cake-mix-crinkle-cookies/