creamy vegan pumpkin macaroni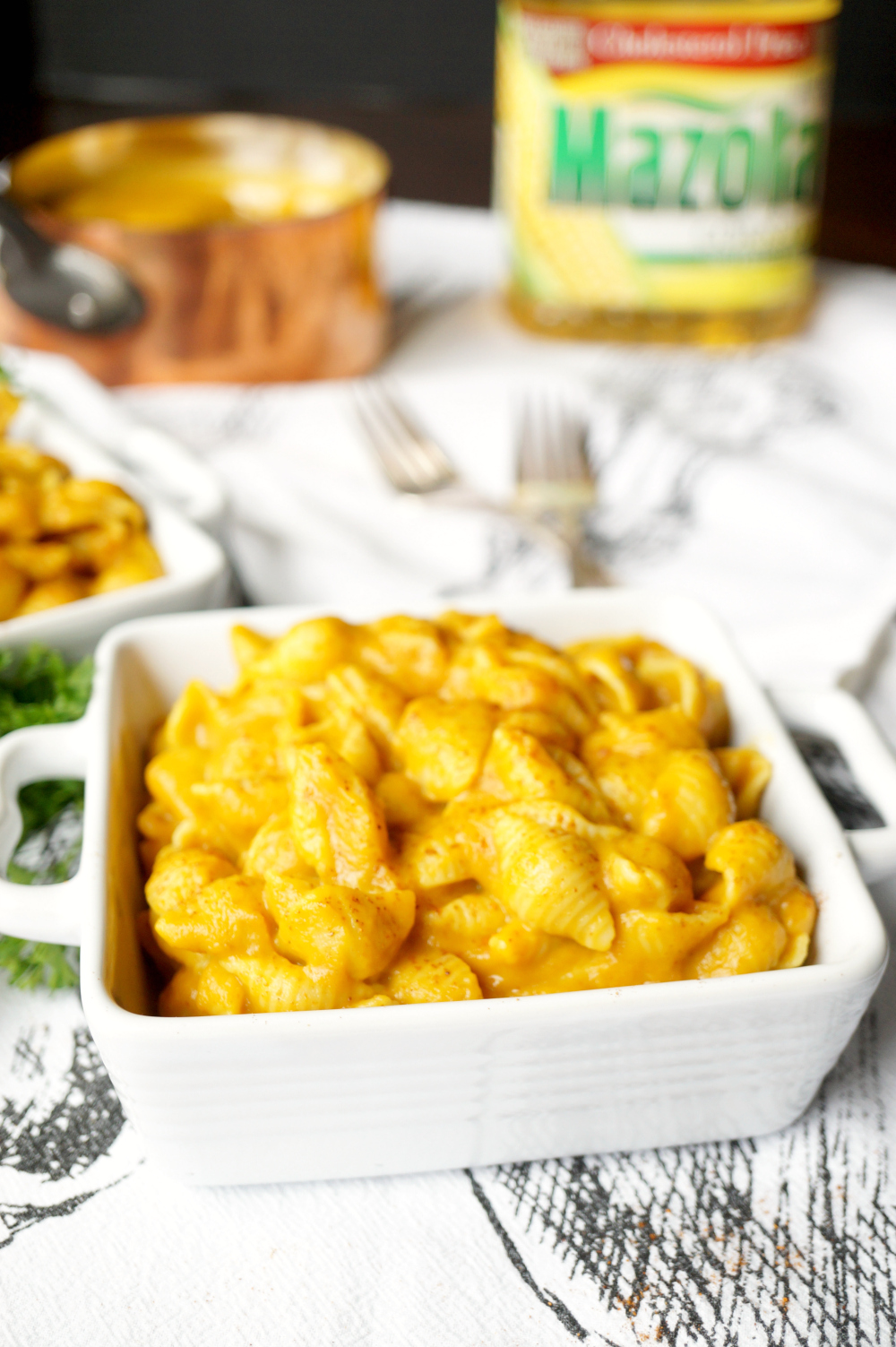 Author:
Valentina | The Baking Fairy
3 tbsp Mazola® Corn Oil
½ cup chopped white onion
½ cup chopped carrot
¼ cup chopped celery
3-4 garlic cloves
1 can (15oz) pumpkin puree
1½ cup unsweetened non-dairy milk (I used cashew!)
1 tsp garlic powder
1 tsp onion powder
½ tsp turmeric
1 tsp sweet paprika
1 tbsp white miso paste
2-3 tsp salt (to taste)
1 lb high-fiber shell pasta
In a medium pot, heat the Mazola® Corn Oil over medium-high heat.
Add in the onion, carrot, celery, and garlic, and saute for 8-10 minutes, stirring often, until soft and translucent.
Add in the pumpkin puree, non-dairy milk, spices, and miso paste and stir well. Turn heat down to low, and allow mixture to simmer for 30-40 minutes.
When ready to serve, pour veggie mixture into a blender, and blend until smooth and creamy. You can add a little more non-dairy milk if needed.
Cook high-fiber pasta according to package directions, and toss everything together. Serve immediately!
Recipe by
The Baking Fairy
at https://www.thebakingfairy.net/2018/03/creamy-vegan-pumpkin-macaroni/