super simple tomato kale spaghetti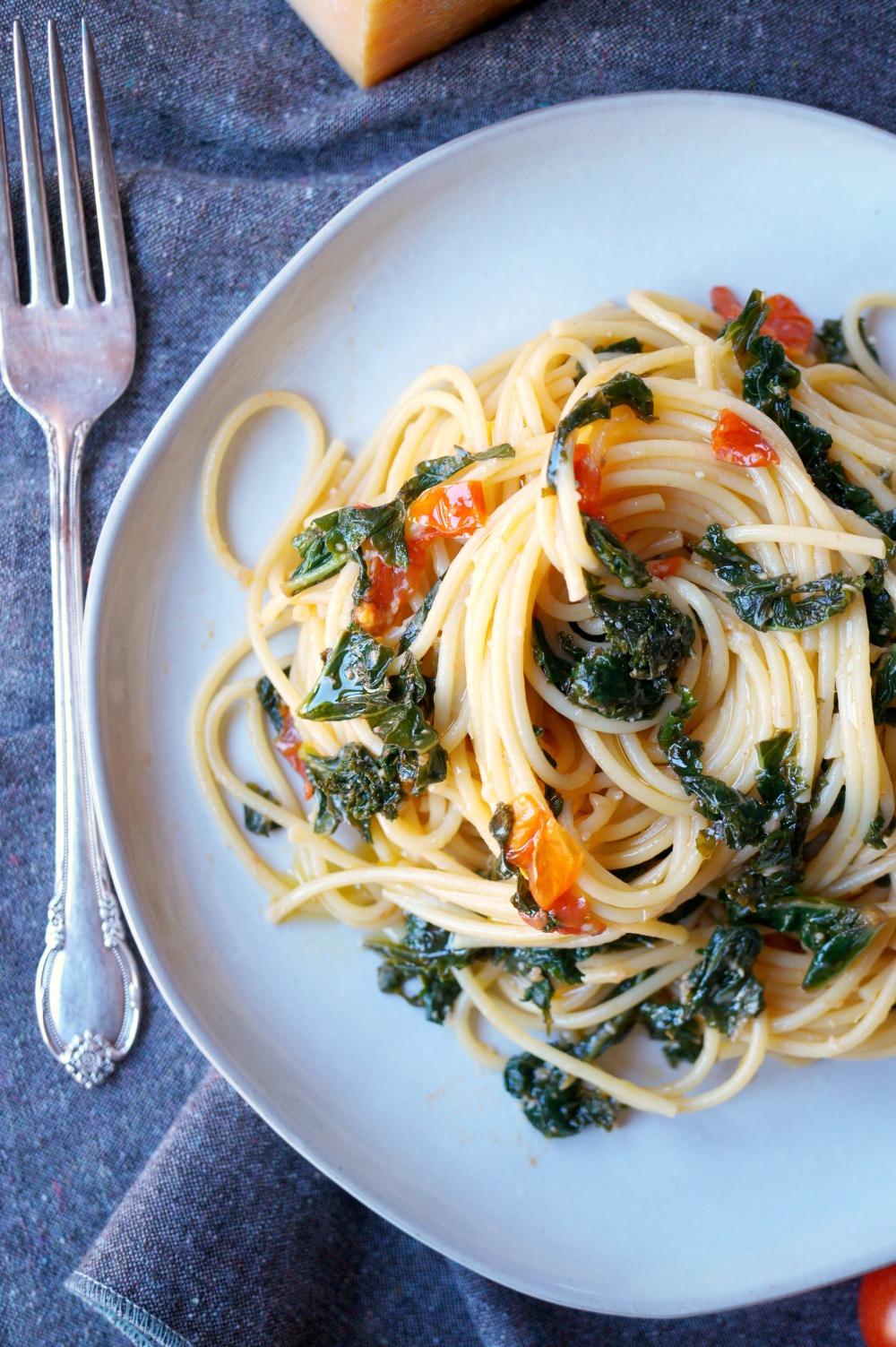 Author:
Valentina | The Baking Fairy
3 tbsp extra virgin olive oil
1 pint cherry tomatoes, halved
4 garlic cloves, finely chopped
10 oz bag kale
1-2 tsp salt
½ tsp red pepper flakes
½ tsp garlic powder
1 lb spaghetti
First, prepare the sauce. In a large sauté pan, heat the olive oil and garlic over medium-high heat. Let garlic cook 30-45 seconds (be careful not to let it burn!), then add in the halved cherry tomatoes.
Turn heat down to medium, season with salt, red pepper flakes, and garlic powder, and let sauce cook, stirring occasionally, until tomatoes become soft and saucy.
Add in the bag of kale pieces, and continue to cook, stirring, until wilted and soft.
Now, cook the spaghetti 1-2 minutes less than directed on the package.
Drain the spaghetti and transfer directly to sauce pan. Turn heat up to medium-high and sauté until well-combined. You can add more olive oil as needed to coat all the pasta.
Serve immediately with parmesan or nutritional yeast!
Recipe by
The Baking Fairy
at https://www.thebakingfairy.net/2018/02/super-simple-tomato-kale-spaghetti/