banana Nutella croissant french toast casserole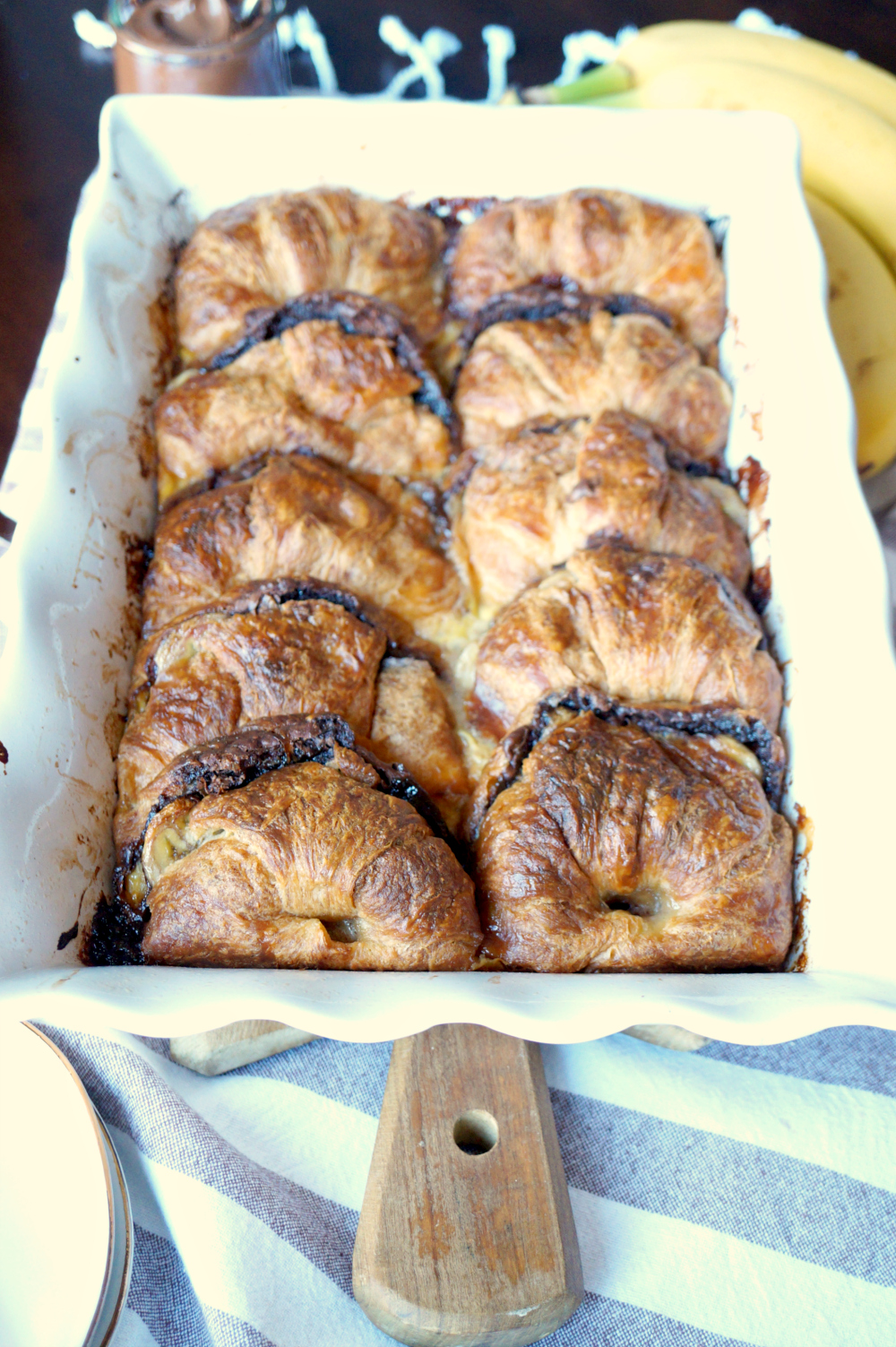 Author:
Valentina | The Baking Fairy
10 mini croissants (~6 regular-sized croissants)
1 cup Nutella
2-3 bananas, sliced
4 eggs
1½ cups milk
1 tbsp vanilla extract
2 tbsp powdered sugar
1 tsp cinnamon
First, prepare the croissants. Cut them in half, spread some Nutella inside, and place some banana slices on top. Repeat with all.
Spray a 9x13 dish with baking spray, and arrange the stuffed croissants inside.
In a small bowl, whisk together the milk, eggs, vanilla, sugar, and cinnamon.
Pour mixture over the croissants, making sure that they are mostly submerged. Cover with plastic wrap, and place in fridge overnight.
When ready to bake, preheat oven to 350F. Bake for 50-55 minutes, until cooked through and no longer jiggly. Serve warm!
Recipe by
The Baking Fairy
at https://www.thebakingfairy.net/2018/03/banana-nutella-croissant-french-toast/