carrot noodles with carrot-top pesto and pistachios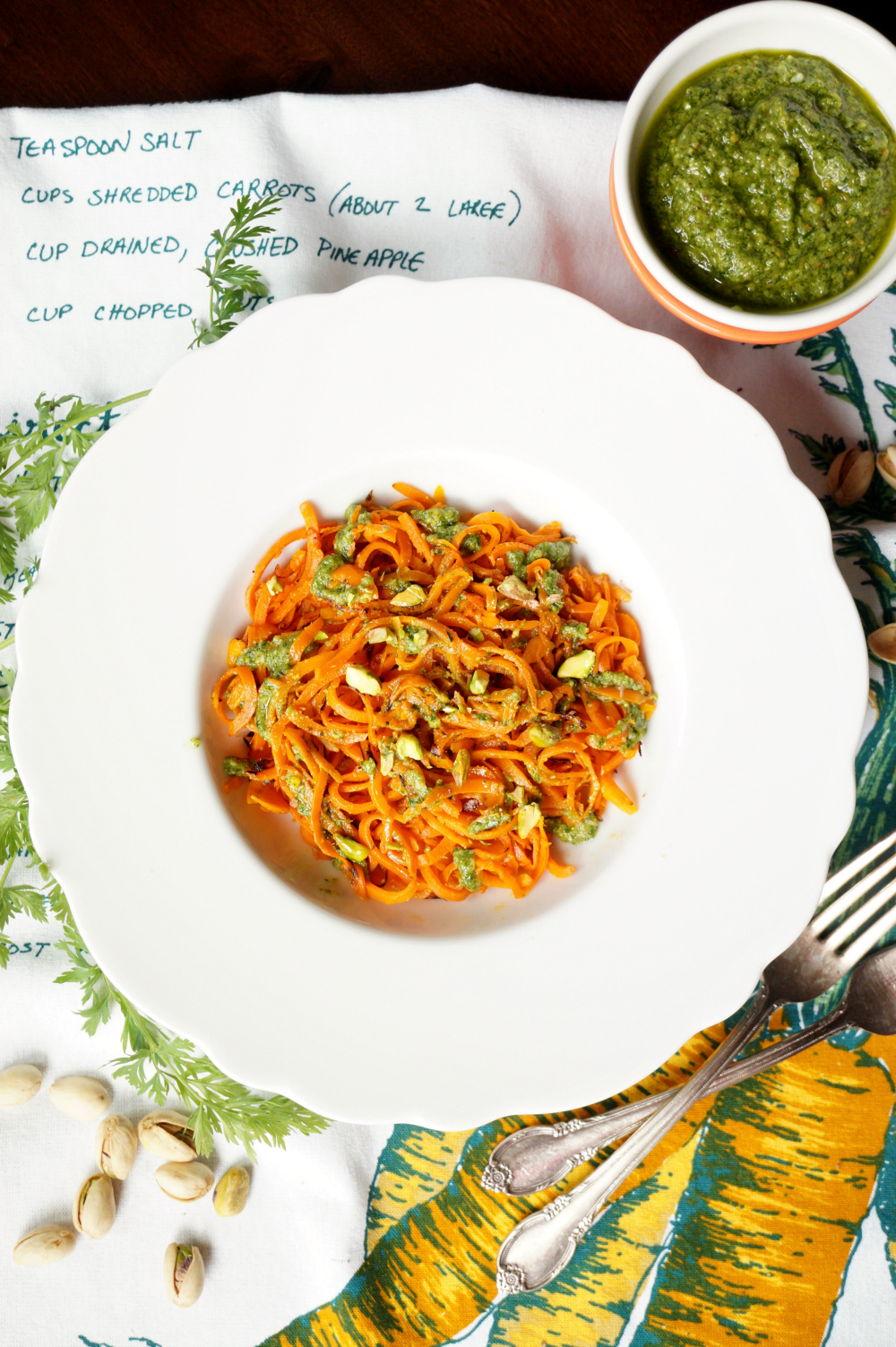 Author:
Valentina | The Baking Fairy
*for the pesto*
2 cups carrot green leaves
¼ cup pistachios
¼ cup freshly grated parmesan
3 garlic cloves
¼ cup extra virgin olive oil
pinch of salt
pinch of red pepper flakes
water, as needed to thin out
*for the carrot noodles*
4 cups spiralized carrots
1 tbsp olive oil
¼ tsp garlic salt
2-3 tbsp pistachios, crushed
First, prepare the pesto. Combine all pesto ingredients in a food processor, and blend until smooth and creamy. Add in a little bit of water to thin out the pesto if it's too thick. If storing for later, transfer to a container with a tight-fitting lid, and pour a thin layer of EVOO on top. This will keep it from going bad!
When ready to serve, prepare the carrot noodles. Use a spiralizer to cut the carrots - big carrots tend to work much better for this!
Heat the 1 tbsp olive oil in a large saute pan over medium-high heat. Add in the carrot noodles and season with garlic salt. Cook until noodles are slightly softened and golden brown.
Toss carrot noodles with some of the pesto and top with pistachio pieces. Enjoy!
Recipe by
The Baking Fairy
at https://www.thebakingfairy.net/2018/03/carrot-noodles-with-carrot-top-pesto-and-pistachios/