s'mores chocolate chip skillet cookie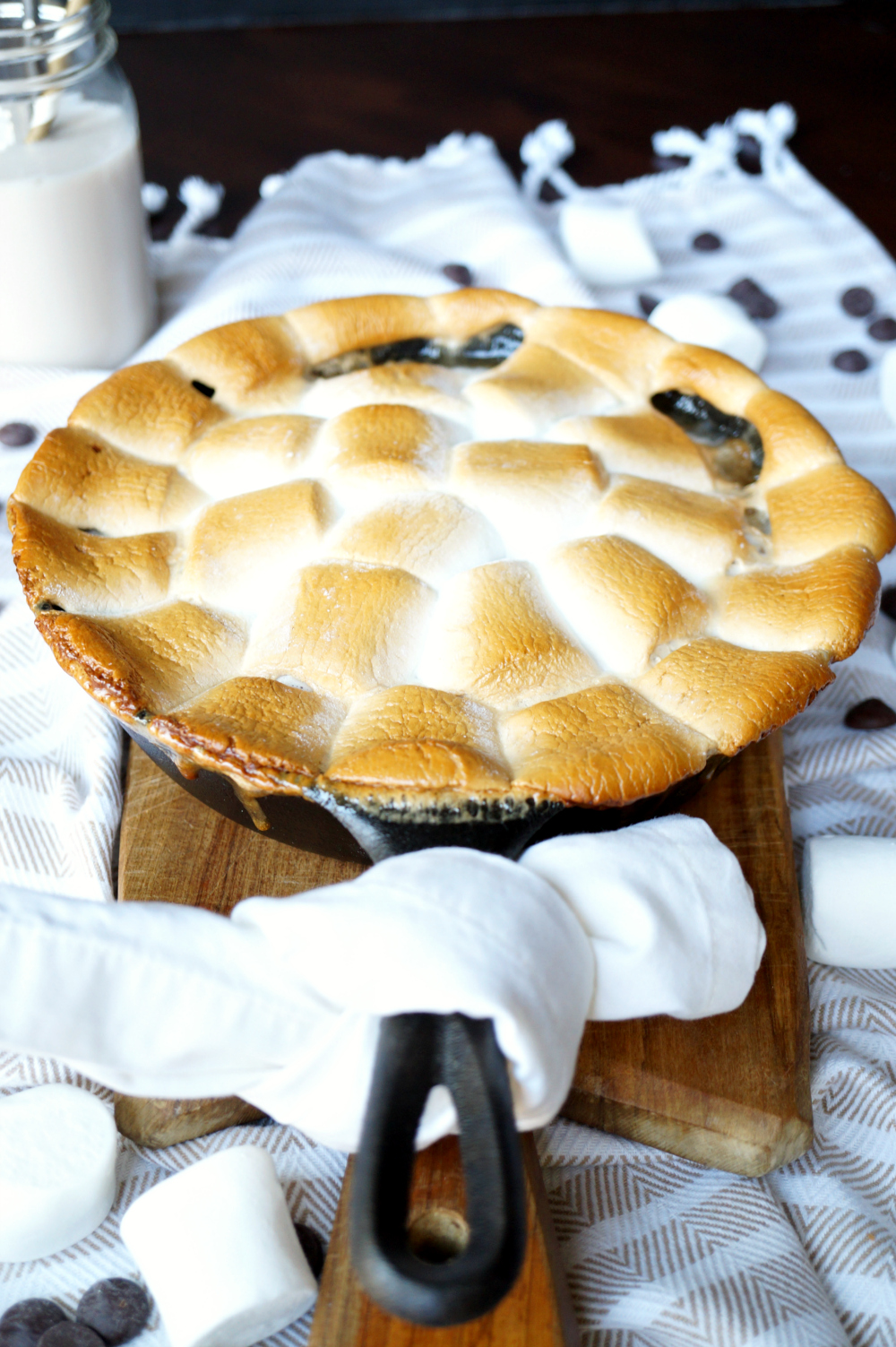 Author:
Valentina | The Baking Fairy
*for the cookie dough*
1 heaping cup all-purpose flour
¼ tsp baking soda
¼ tsp salt
¾ stick (6 tbsp) unsalted butter, melted
½ cup packed brown sugar
¼ cup white sugar
½ tsp vanilla extract
1 egg
1 cup chocolate chunks
about 30 marshmallows
4-5 cinnamon graham crackers
Preheat oven to 350F, and spray a 8in cast iron skillet with nonstick spray.
Break the graham crackers into large pieces, and arrange into a single layer on the bottom.
Now, make the cookie dough. In the bowl of a stand mixer fitted with the paddle attachment, beat together the white sugar, brown sugar, and melted butter until creamy and combined.
Add in the egg, followed by the vanilla and salt.
Mix in the flour and baking soda until a dough forms. Finally, stir in the chocolate chunks.
Dump the cookie dough into the prepared skillet, and press down into a single layer.
Place skillet in oven and bake for 35-40 min, until cookie is soft but top appears dry.
Remove cookie from oven, arrange the marshmallows on top in a single layer, and return to oven for about 5 minutes, until golden brown and gooey. Serve warm!
Recipe by
The Baking Fairy
at https://www.thebakingfairy.net/2018/05/smores-chocolate-chip-skillet-cookie/