almond chocolate chip brioche bostock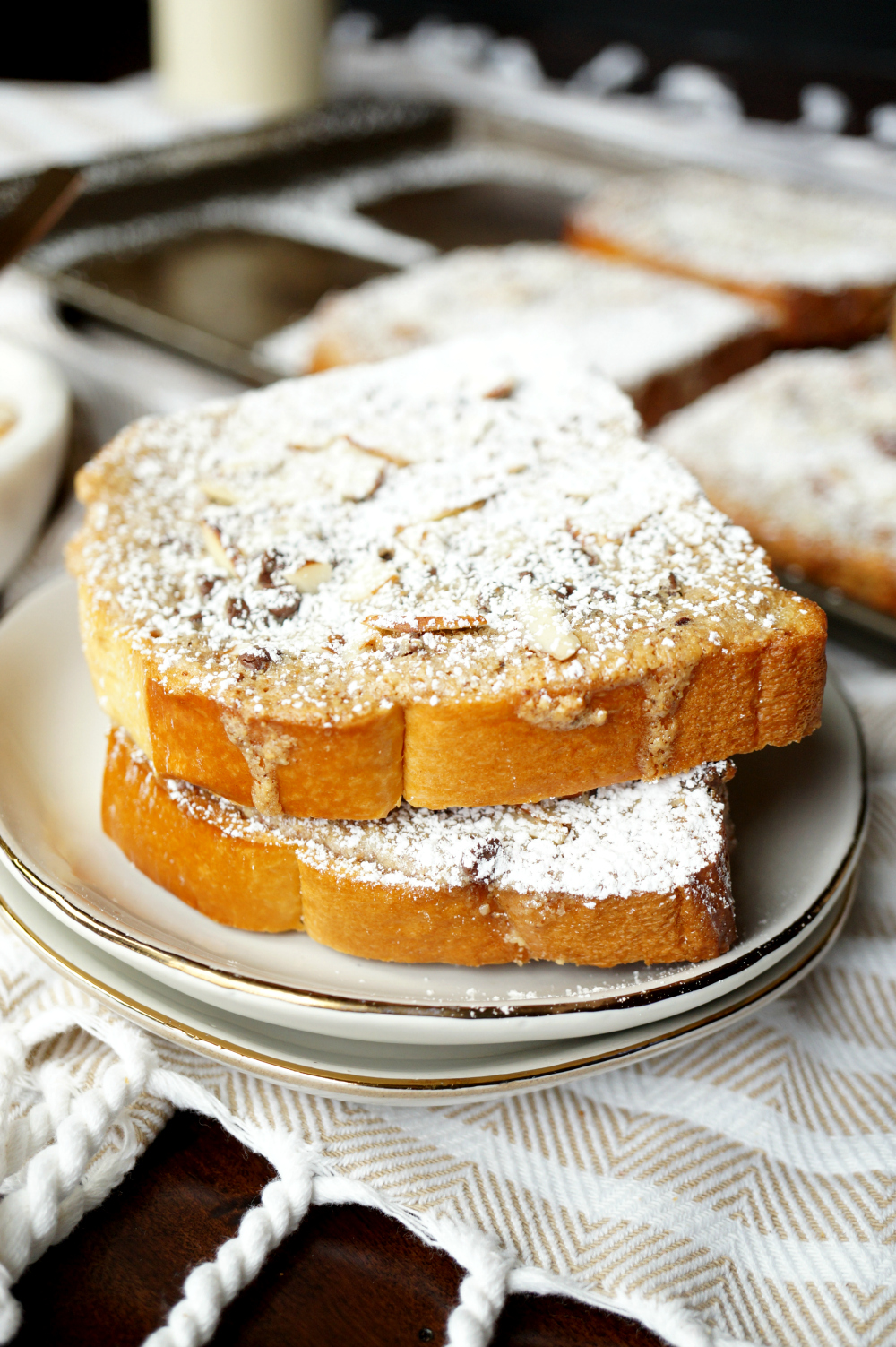 Author:
Valentina | The Baking Fairy
*for the almond cream*
¾ cup almonds
3 tbsp granulated sugar
3 tbsp cold unsalted butter
1 egg yolk
¼ tsp almond extract
½ tsp vanilla extract
*for the simple syrup*
⅓ cup water
⅓ cup granulated sugar
½ tsp vanilla extract
*to assemble*
6 slices brioche bread
½ cup mini chocolate chips
½ cup sliced almonds
First, make the simple syrup. In a small saucepan, combine the water and sugar and heat over medium-high. Cook, stirring often, until mixture comes to a boil and sugar is completely dissolved. Remove from heat and add in the vanilla extract. Set aside to cool for now.
Next, make the almond cream. In a food processor, combine the almonds and sugar and grind until smooth and almost creamy. Add in the butter, egg yolk, and vanilla/almond extract, and blend until combined.
Now, you can assemble. Preheat oven to 375F, and place your brioche slices on a baking sheet topped with a wire rack.
Brush all of the slices generously with your prepared simple syrup, then sprinkle on your chocolate chips. Spoon your almond cream on top and gently spread all the way to the edges. Finally, sprinkle on the almond slices.
Bake for 10-15 minutes, until golden brown and delicious. Top with powdered sugar before serving, if desired.
Recipe by
The Baking Fairy
at https://www.thebakingfairy.net/2018/06/almond-chocolate-chip-brioche-bostock/