cinnamon roll rice krispie treats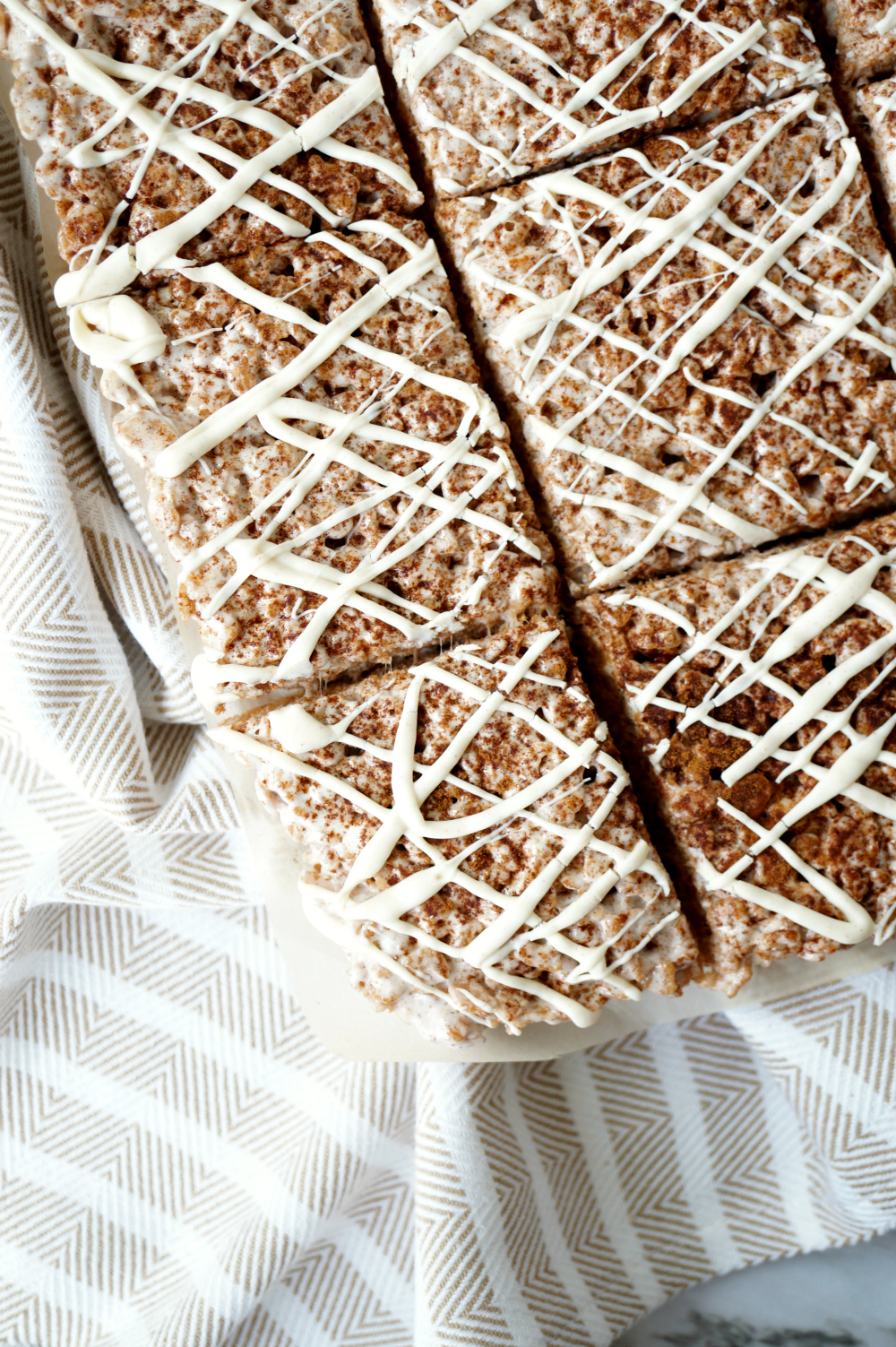 Author:
Valentina | The Baking Fairy
Recipe type:
Brownies & Bars
1 15oz box cinnamon crisp rice cereal
1½ packages marshmallows (about 6 cups)
½ cup butter or refined coconut oil
1 tbsp cinnamon
1 square white almond bark
1 tsp shortening (optional)
In a large saucepan, heat the butter or coconut oil over medium-low heat until melted.
Add in all the marshmallows and ½ tbsp of the cinnamon.
Heat, stirring occasionally, until marshmallows are melted and smooth.
Add in the rice cereal and mix until well combined.
Transfer to a 9 x 13 dish lined with parchment paper, and use the back of a spoon or spatula to press the mixture down into bars.
Sprinkle a little of the remaining cinnamon on top.
For the drizzle, heat the almond bark in a microwave-safe bowl in 20 second increments until smooth and creamy. You can stir in the shortening to make it a bit runnier. Stir in the remaining cinnamon.
Pour white topping into a zip-top bag and cut the corner, then decorate the top of the bars as desired.
Cut and serve!
Recipe by
The Baking Fairy
at https://www.thebakingfairy.net/2018/07/cinnamon-roll-rice-krispie-treats/