homemade chocolate coconut peanut butter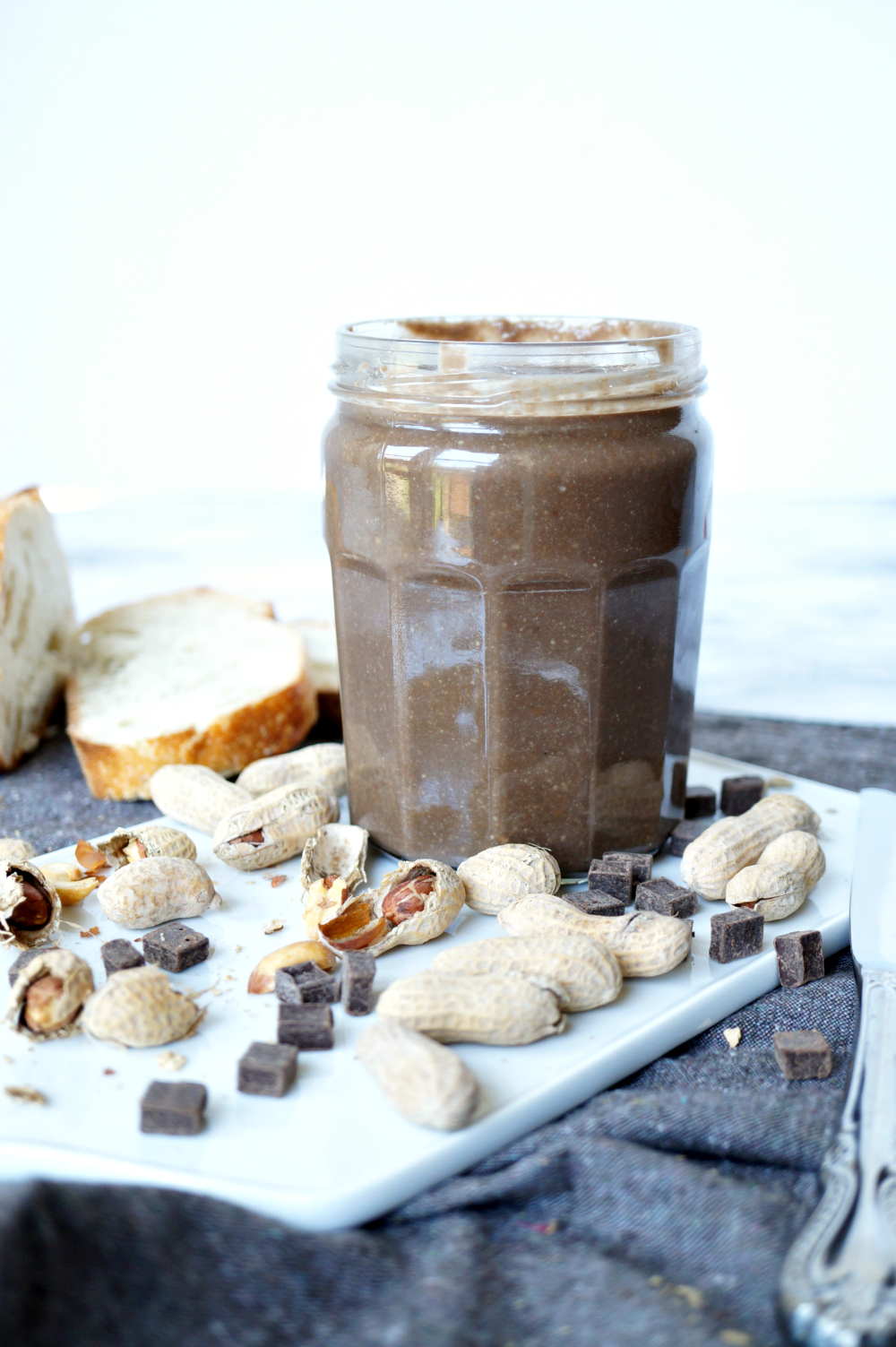 Author:
Valentina | The Baking Fairy
1 lb raw shelled peanuts
1 cup unsweetened shredded coconut
¼ cup unrefined coconut oil
2-3 tbsp agave syrup
1 tbsp dark cocoa powder
First, roast the peanuts. Preheat oven to 350F, line a baking sheet with foil, and lay the peanuts out in a single layer. Bake, stirring occasionally, for about 15 minutes.
At this point, add the shredded coconut to the pan with the peanuts, and toast the coconut, watching carefully to be sure it doesn't burn. It should just take a few minutes!
Let everything cool to room temperature before blending.
When ready to blend, add the peanuts and coconut to a food processor, and blend until smooth. If the mixture is too thick and the processor is struggling, add in the agave and then start adding in the coconut oil a bit at a time.
When the peanut butter is mostly smooth, add in the cocoa powder and continue to blend until smooth and creamy.
Pour into a large jar and store in the fridge or at room temperature. The coconut oil will make the peanut butter solidify when cold!
Recipe by
The Baking Fairy
at https://www.thebakingfairy.net/2018/07/homemade-chocolate-coconut-peanut-butter/