homemade strawberry peanut butter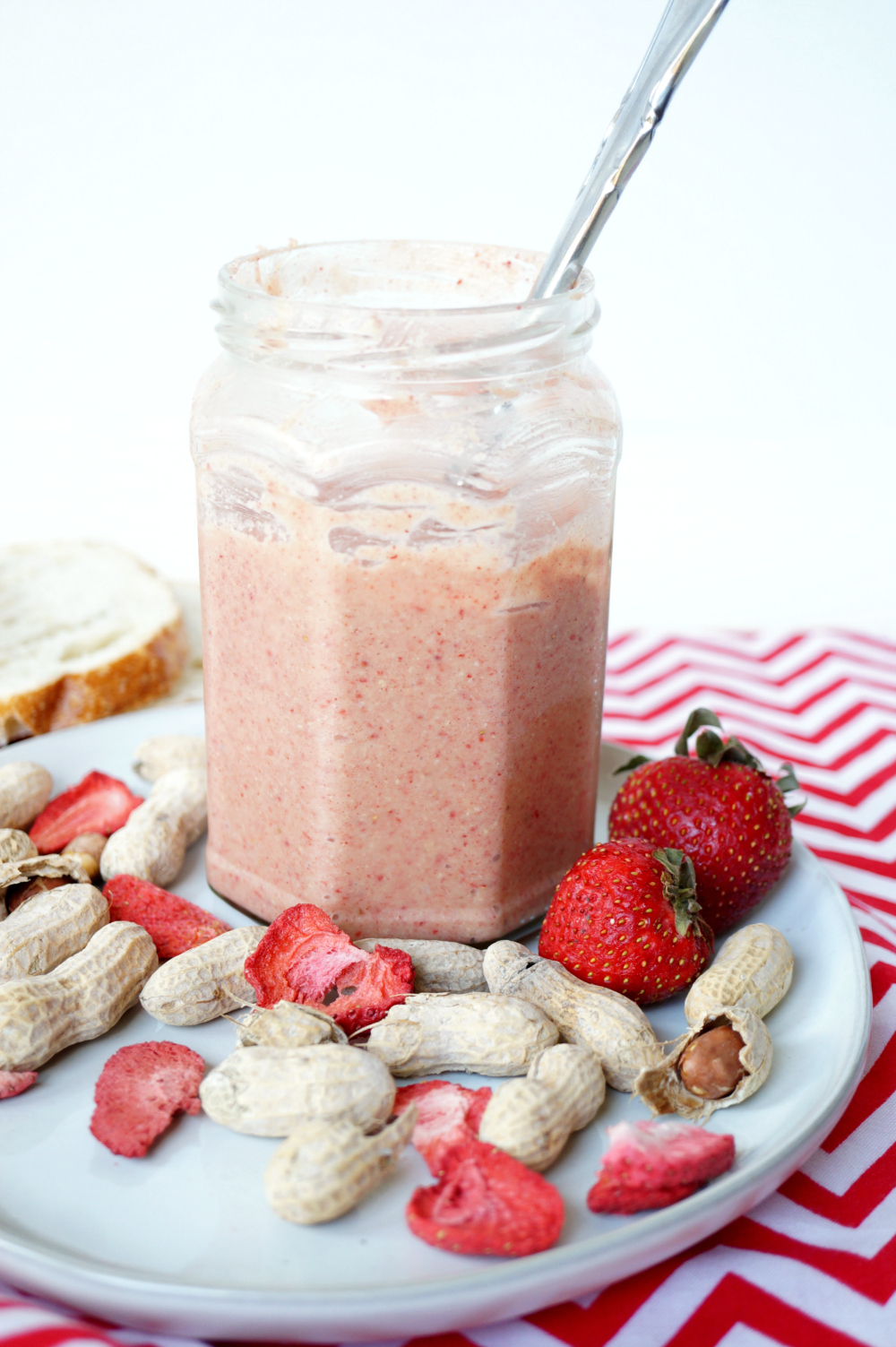 Author:
Valentina | The Baking Fairy
1 lb raw peanuts, shelled
½ cup freeze dried strawberries
2-3 tbsp agave syrup
¼ cup neutral oil, such as peanut (optional)
First, roast the peanuts. Preheat oven to 350F, line a baking sheet with foil, and lay the peanuts out in a single layer. Bake, stirring occasionally, for about 15 minutes.
Let everything cool to room temperature before blending.
While the peanuts cool, add your freeze dried strawberries to the food processor and blend until they become a fine powder. Transfer to a bowl for now.
When ready to blend, add the peanuts and strawberry powder to the food processor, and blend until smooth. If the mixture is too thick and the processor is struggling, add in the agave and then start adding in the peanut oil a bit at a time.
Pour into a large jar and store in the fridge or at room temperature. Enjoy!
Recipe by
The Baking Fairy
at https://www.thebakingfairy.net/2018/08/homemade-strawberry-peanut-butter/