frog eggs matcha chia pudding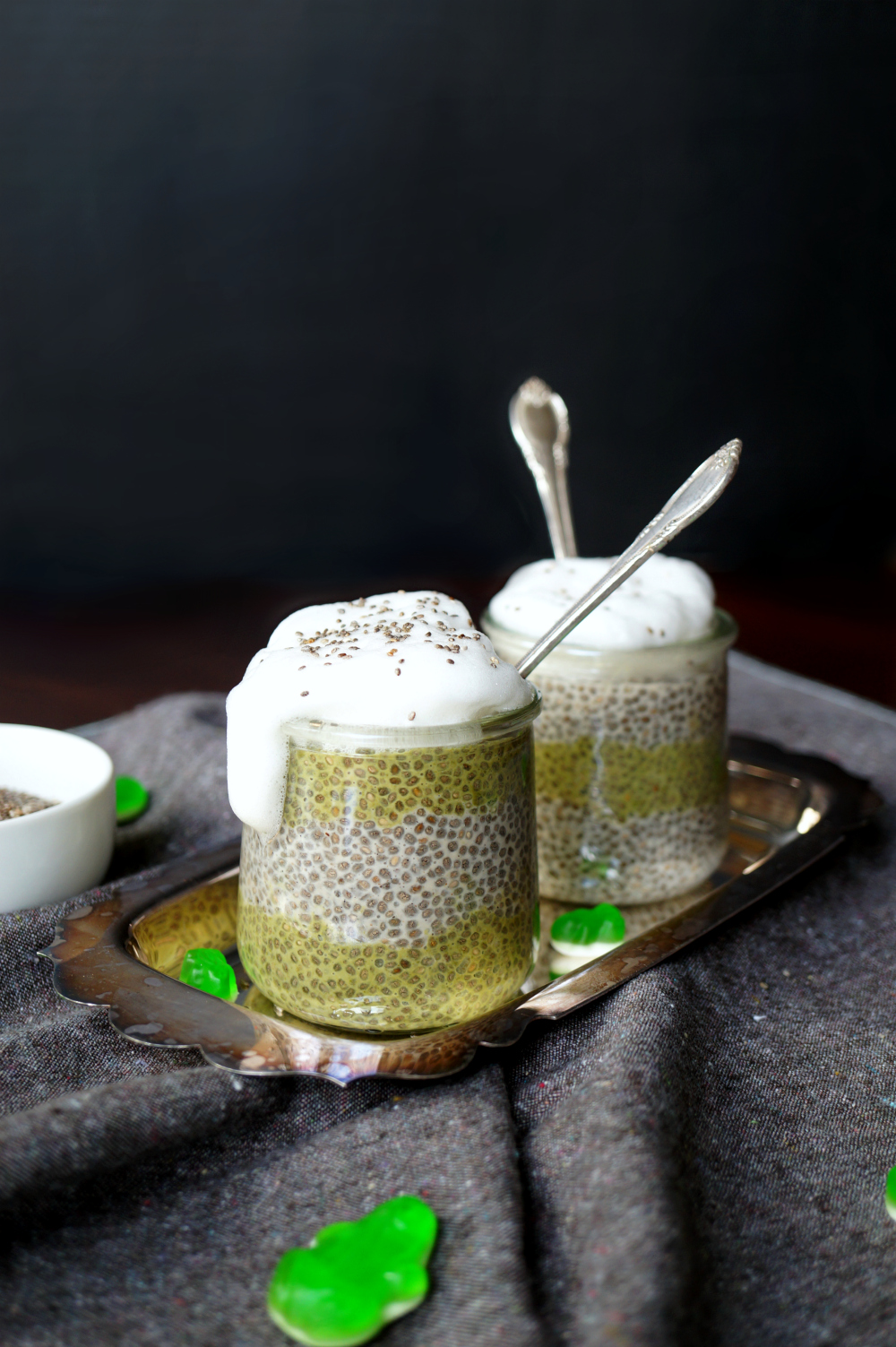 Author:
Valentina | The Baking Fairy
1 cup nondairy milk
¼ cup (4 tbsp) chia seeds
1 tbsp Matcha tea powder
1 tsp vanilla bean paste
2 packets Stevia
First, prepare two medium bowls and pour ½ cup of milk in each bowl.
Stir 2 tbsp of chia in each bowl of milk.
In one bowl, whisk in the Matcha tea powder and 1 packet of Stevia.
Stir in the vanilla bean paste and other packet of Stevia in the other bowl.
Let chia pudding sit for at least 15 minutes (up to overnight) until ready to serve.
To layer, grab two small glass jars. Spoon some Matcha chia pudding in the bottom of one, followed by a layer of vanilla bean chia, followed by some more matcha. Layer the other jar with the opposite colors.
Serve chilled!
Recipe by
The Baking Fairy
at https://www.thebakingfairy.net/2018/10/frog-eggs-matcha-chia-pudding/