vegan autumn monster cookies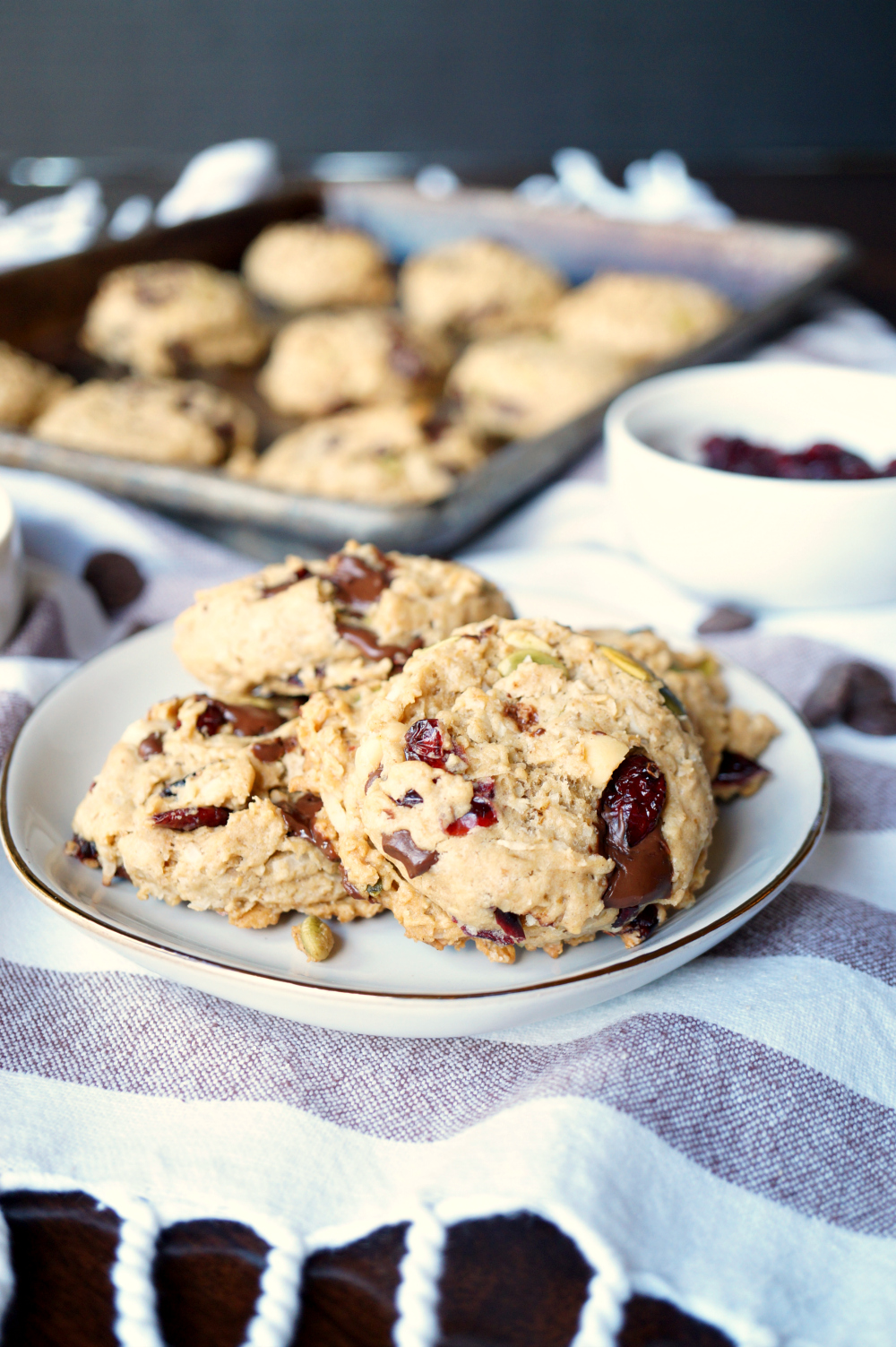 Author:
Valentina | The Baking Fairy
2 tbsp ground flaxseed + 6 tbsp warm water
¼ cup vegan butter
¼ cup vegan shortening
¼ cup white granulated sugar
½ cup dark brown sugar
1 tsp vanilla extract
1½ cups all-purpose flour
½ tsp baking powder
½ tsp baking soda
¼ tsp salt
1 tsp cinnamon
½ cup old fashioned oats
½ cup dark chocolate cups
½ cup coconut flakes
¼ cup macadamia nuts
¼ cup salted pumpkin seeds
½ cup dried cranberries
First, preheat oven to 350F.
Combine the flaxseed and warm water in a small bowl, and set aside to thicken.
In the bowl of a stand mixer fitted with the paddle attachment, combine the vegan butter and shortening. Beat together until smooth, then add in the white and brown sugar.
Beat until soft and fluffy, then add in the thickened flaxseed mixture and vanilla.
Pour in the flour, baking powder, baking soda, salt, and cinnamon, and mix until a soft dough forms. Finally, stir in all of the mix-ins.
Line a cookie sheet with parchment or a silicone liner, and scoop out dough into tablespoon-sized portions.
Bake in preheated oven for 15 minutes, until golden brown. Cookies will solidify more as they cool. Enjoy!
Recipe by
The Baking Fairy
at https://www.thebakingfairy.net/2018/11/vegan-autumn-monster-cookies/