vegan black bean seven layer dip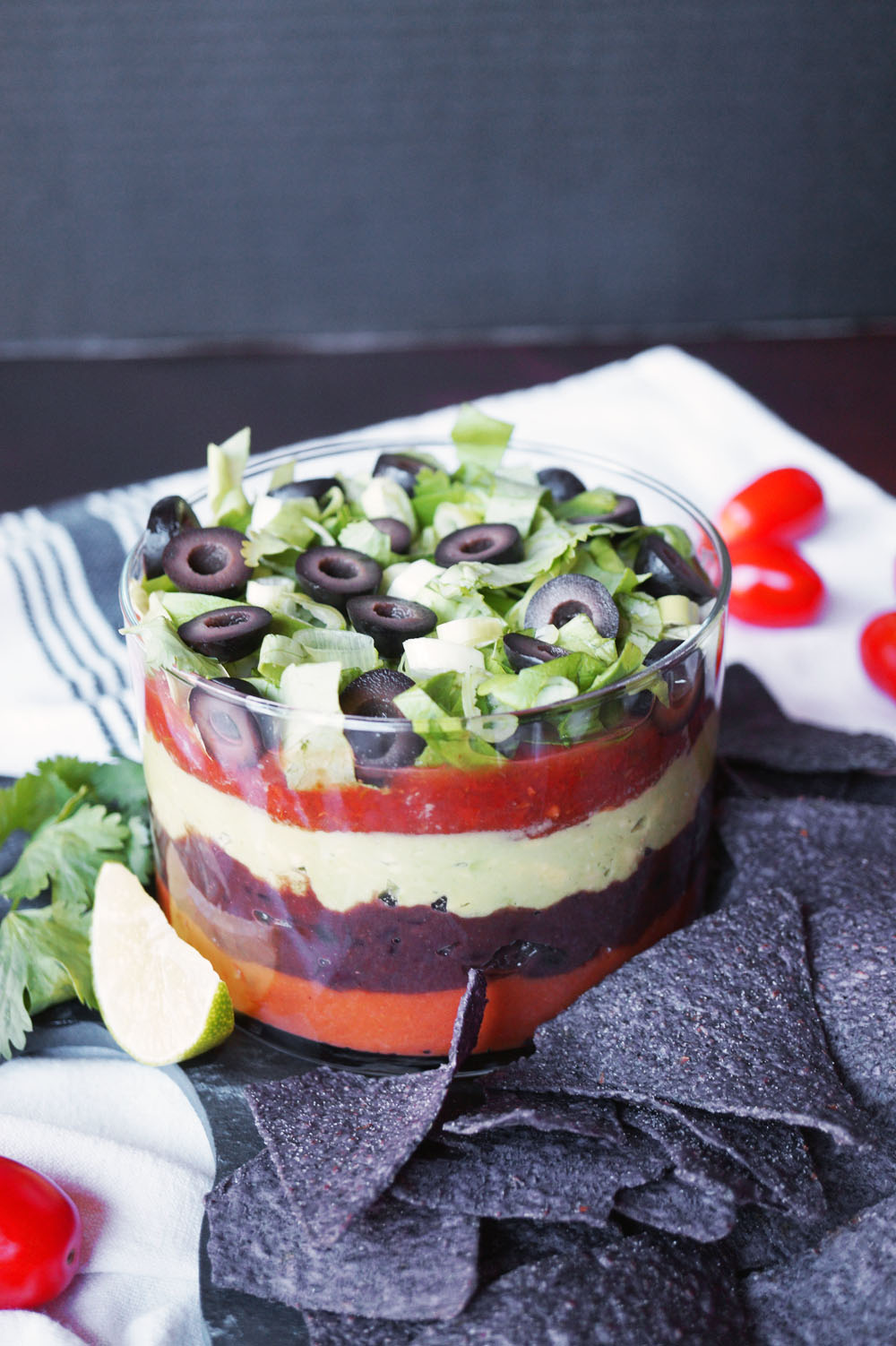 Author:
Valentina | The Baking Fairy
½ can chipotle refried beans
2 avocados
garlic salt, to taste
1-2 tsp lime juice
¼ cup salsa
2-3 tbsp sliced black olives
1 cup shredded lettuce
handful of fresh cilantro
1 green onion, sliced thinly
*for the black beans*
1 can black beans
½ tsp salt
½ tsp cumin
¼ tsp smoked paprika
½ tsp onion powder
½ tsp garlic powder
First, prepare the black beans.
Place the entire can of beans in a small pot (liquid included) and set over medium-high heat. Bring mixture to a boil, then lower to a simmer and add in all of the spices. Cook, stirring occasionally, until beans become creamy and thick. You can use a potato masher or a fork to further mash the beans and make them smoother.
Next, make your avocado layer. Mash the two avocados in a small bowl, combine with the lime juice, and add in garlic salt to taste. Feel free to add pico if you want it more like guacamole, but I was trying to keep this as simple as possible!
Now, you can assemble! Warm up the refried beans in the microwave until soft and creamy. Spread about half of the can on the bottom of your prepared dish. Top with the black beans, avocado, and salsa. Top with the shredded lettuce, cilantro, sliced green onion, and sliced olives.
Serve immediately with tortilla chips!
*Note: I made a small-ish serving size but it's super easy to double or triple as needed!
Recipe by
The Baking Fairy
at https://www.thebakingfairy.net/2018/12/vegan-black-bean-seven-layer-dip/