vegan carrot cake banana bread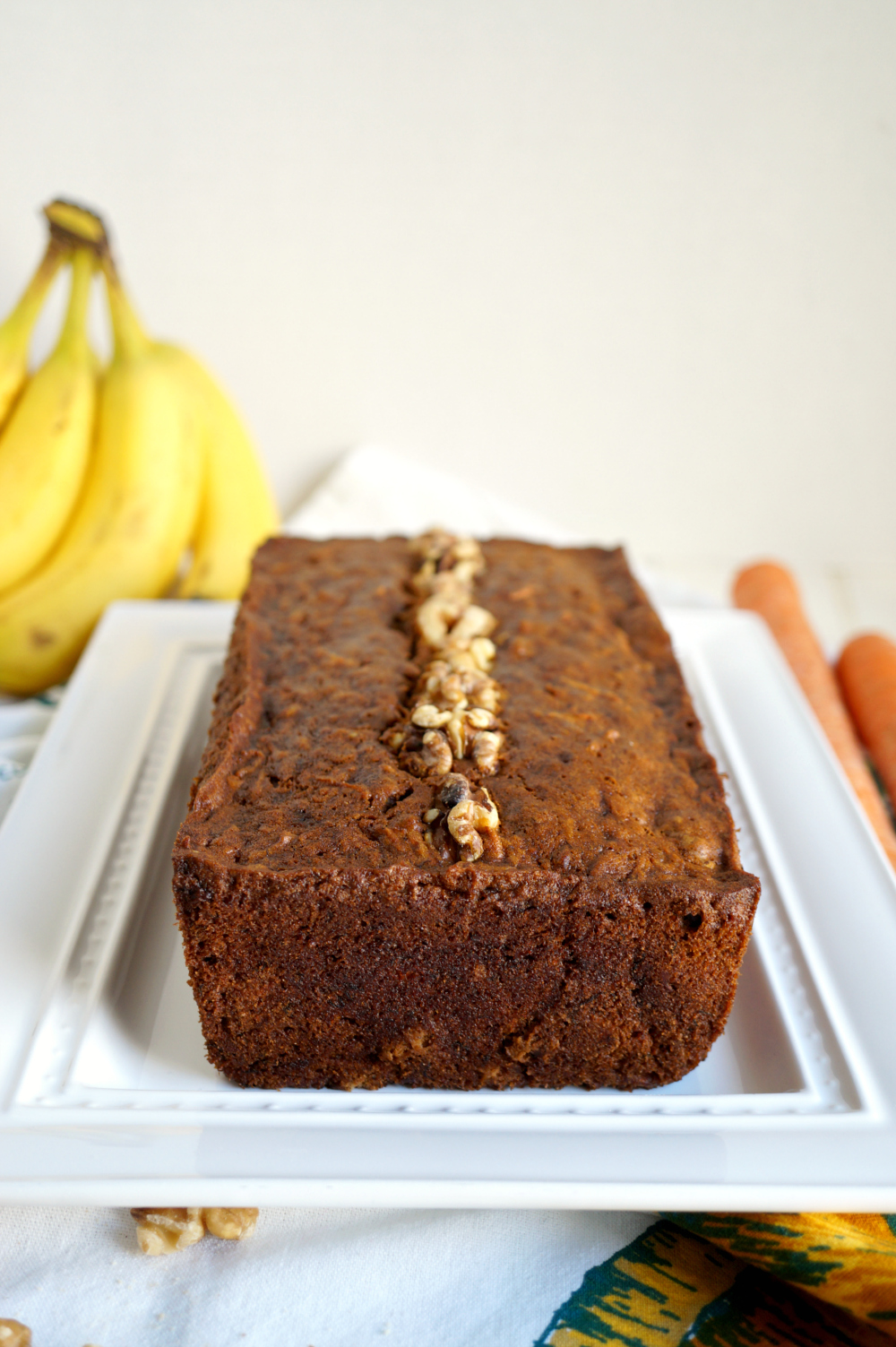 Author:
Valentina | The Baking Fairy
Recipe type:
Breads & Loaf Cakes
3 medium carrots, shredded (about 2 cups)
2 medium ripe bananas
½ cup dark brown sugar
½ cup granulated white sugar
½ cup vegan butter
1½ cups all-purpose flour
1½ tsp baking powder
½ tsp salt
1 tsp vanilla extract
1 tsp cinnamon
½ cup toasted walnuts
Preheat oven to 400F, and grease & flour a 9x5 loaf pan.
In a medium bowl, beat together the vegan butter, white sugar, and brown sugar until fluffy.
Add in the mashed bananas and shredded carrots, followed by all the dry ingredients.
Finally, fold in the walnuts. You can save some to decorate the top!
Pour the batter into the prepared pan, and place some walnuts on top if desired.
Bake carrot cake banana bread for 10 minutes at 400F, then lower oven to 350F and bake for 30 minutes. Then, cover the loaf with foil and bake for 20-25 minutes more. A toothpick inserted in the center should come out with just a few crumbs.
Serve warm with vegan cream cheese!
Recipe by
The Baking Fairy
at https://www.thebakingfairy.net/2019/04/vegan-carrot-cake-banana-bread/