vegan coconut white chocolate panna cotta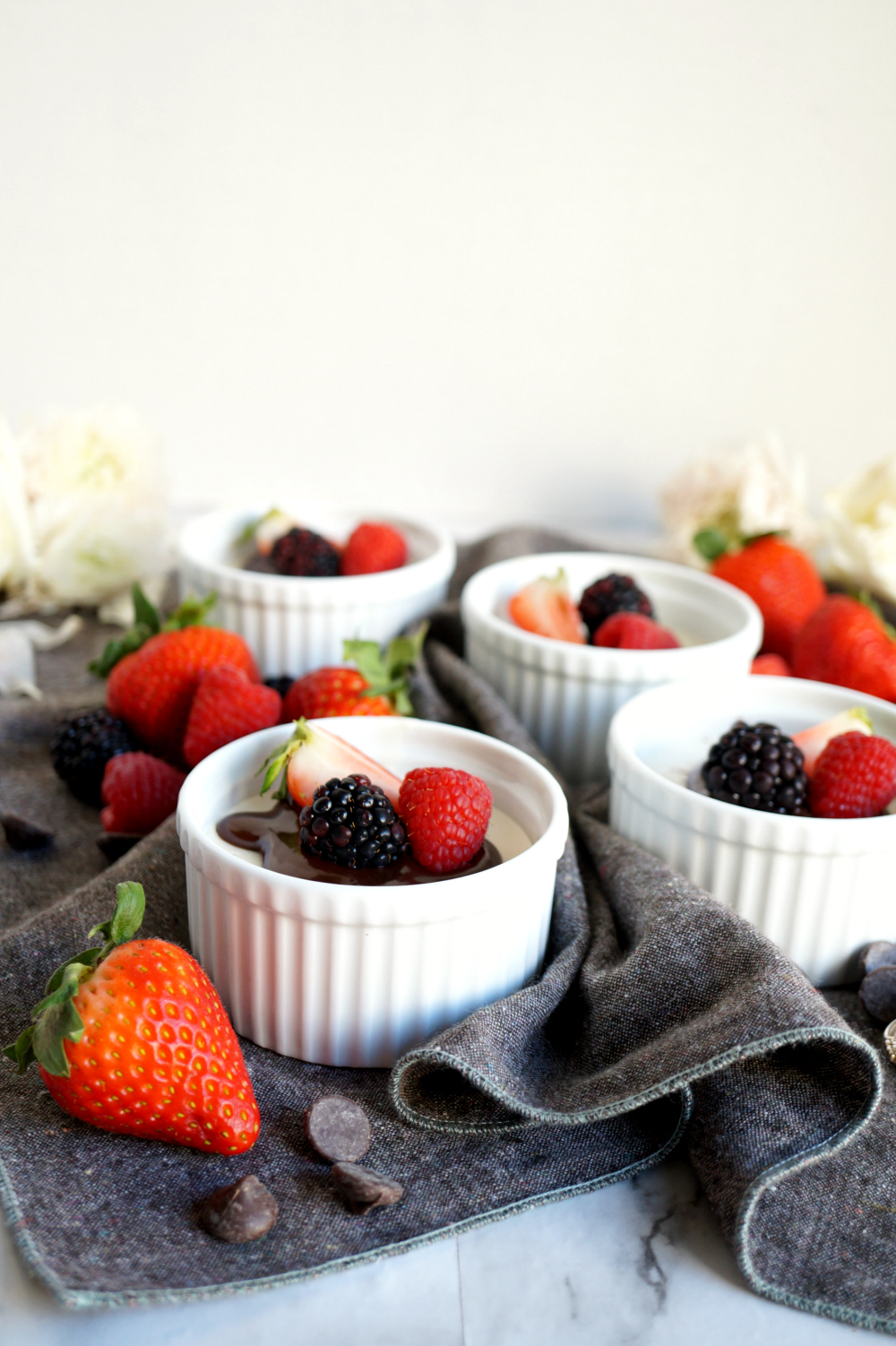 Author:
Valentina | The Baking Fairy
Recipe type:
Puddings & Trifles
1 can full fat coconut milk
¼ cup cocoa butter
1 tsp vanilla extract
1 tbsp agave syrup
0.3oz packet of unflavored vegan gelatin
*to serve*
melted vegan chocolate
fresh berries
To make the panna cotta, combine the coconut milk, cocoa butter, vanilla, and agave in a medium nonstick saucepan. Heat over medium until cocoa butter has melted and mixture comes to a gentle boil.
Remove pot from heat, and slowly sprinkle in the vegan gelatin, stirring continuously.
Divide the mixture among 4 ramekins, and refrigerate until set (3-4 hours).
To serve, top the panna cotta with the melted chocolate and add fresh berries. Enjoy!
Recipe by
The Baking Fairy
at https://www.thebakingfairy.net/2019/04/coconut-white-chocolate-panna-cotta/