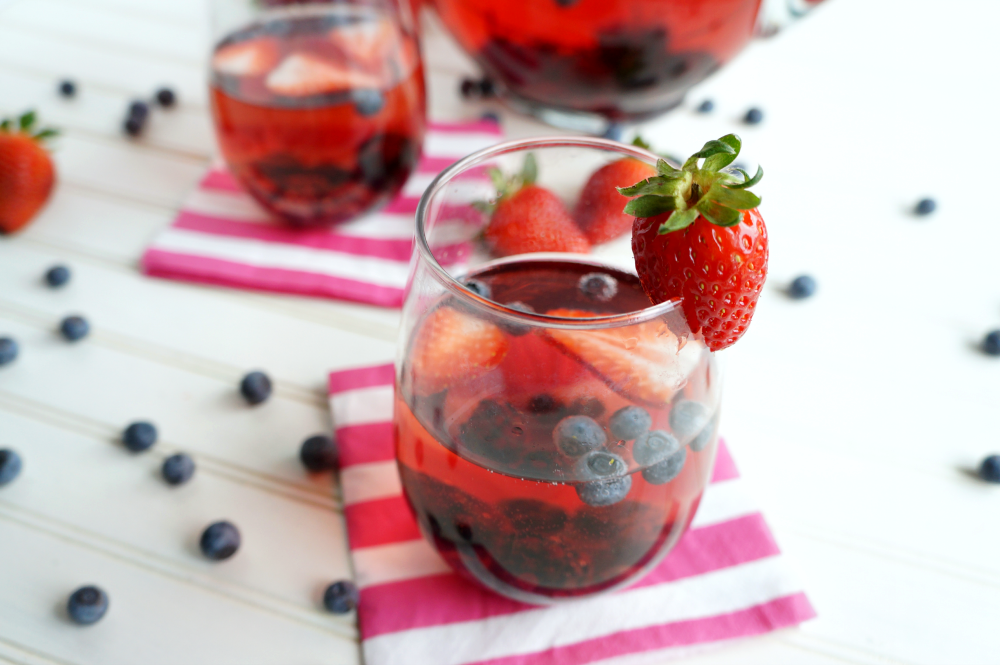 Hello, friends! I blog to you today as a 22 year old. I had my birthday over the weekend and now, here I am, practically an old lady. The best thing about my birthday is that it's always been close to spring break, and while some schools are currently on spring break, yours truly doesn't have vacation til next week. Which I guess is totally fine, considering the fact that the weather is still disgustingly gray and cold. However, I (and you) can just whip up a pitcher of this unbearably cute, deliciously sweet berry moscato sangria and pretend that I'm sipping it at the pool while tanning. Right? Right. Yeah. Hey, I did say we were pretending.
I've said it before, and I will say it again. I'm actually a total wimp when it comes to wine/alcohol in general, and if it tastes like alcohol then I usually won't like it... which is why I seriously love sangria! Get some sweet wine, add some sweet fruit, and you've got the best drink in existence. This is a perfect springy, fresh, fancy version, but my normal go-to sangria is just red wine and sliced oranges. Because #brokecollegegirl. And also #lazy. If you're wanting a cozy, Christmas-y sangria, you can click here and see my Spiced Cranberry Orange Sangria! That one is also pretty amazing. As y'all can see, my repertoire of alcoholic drinks is just limited to wine with fruit, buuut I don't really see an issue with that. The possibilities are endless! Next, I'm thinking we should use peaches. I'll keep you posted. In the meanwhile, enjoy this delicious pink berry sangria and be transported to spring break! At least mentally. 😉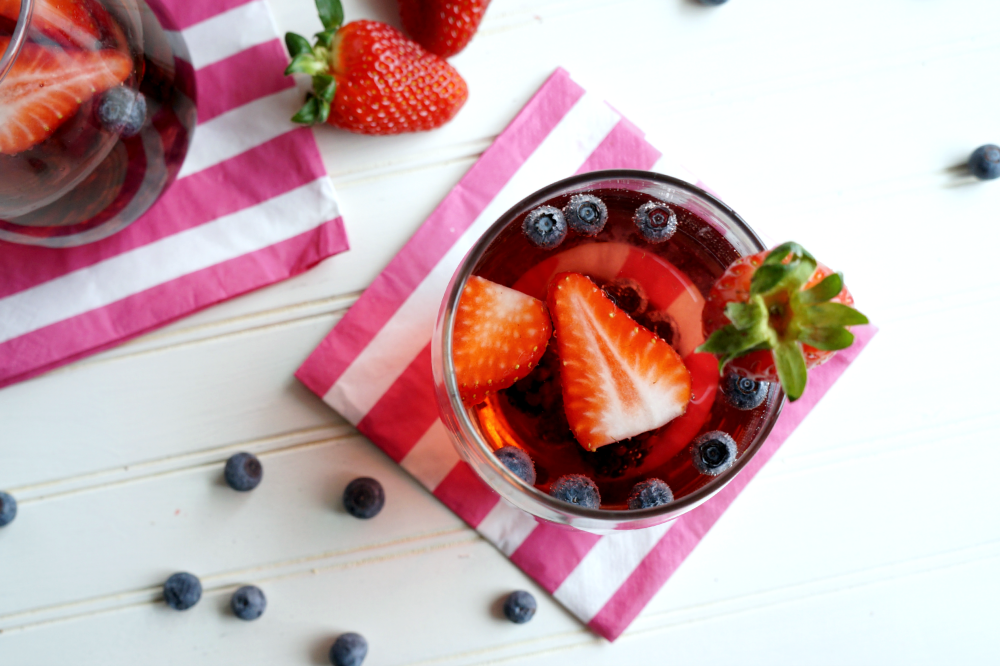 mixed berry moscato sangria
Author:
Valentina | The Baking Fairy
Ingredients
2 liters pink moscato wine
1 cup sliced strawberries
½ cup blackberries
½ cup blueberries
½ cup raspberries
Instructions
In a large pitcher, combine the wine and fruit.
Allow the sangria to sit in the fridge for at least two hours so that the flavors can meld! You can serve this immediately if you're in a rush but it definitely tastes better if you wait.
Serve chilled with berries on top!