Easy Lemon Pepper Tempeh is a simple and delicious plant-based dinner option. Pair it with your favorite side dishes for a quick healthy meal!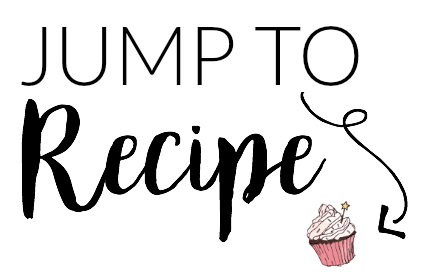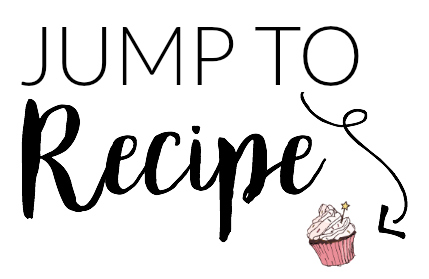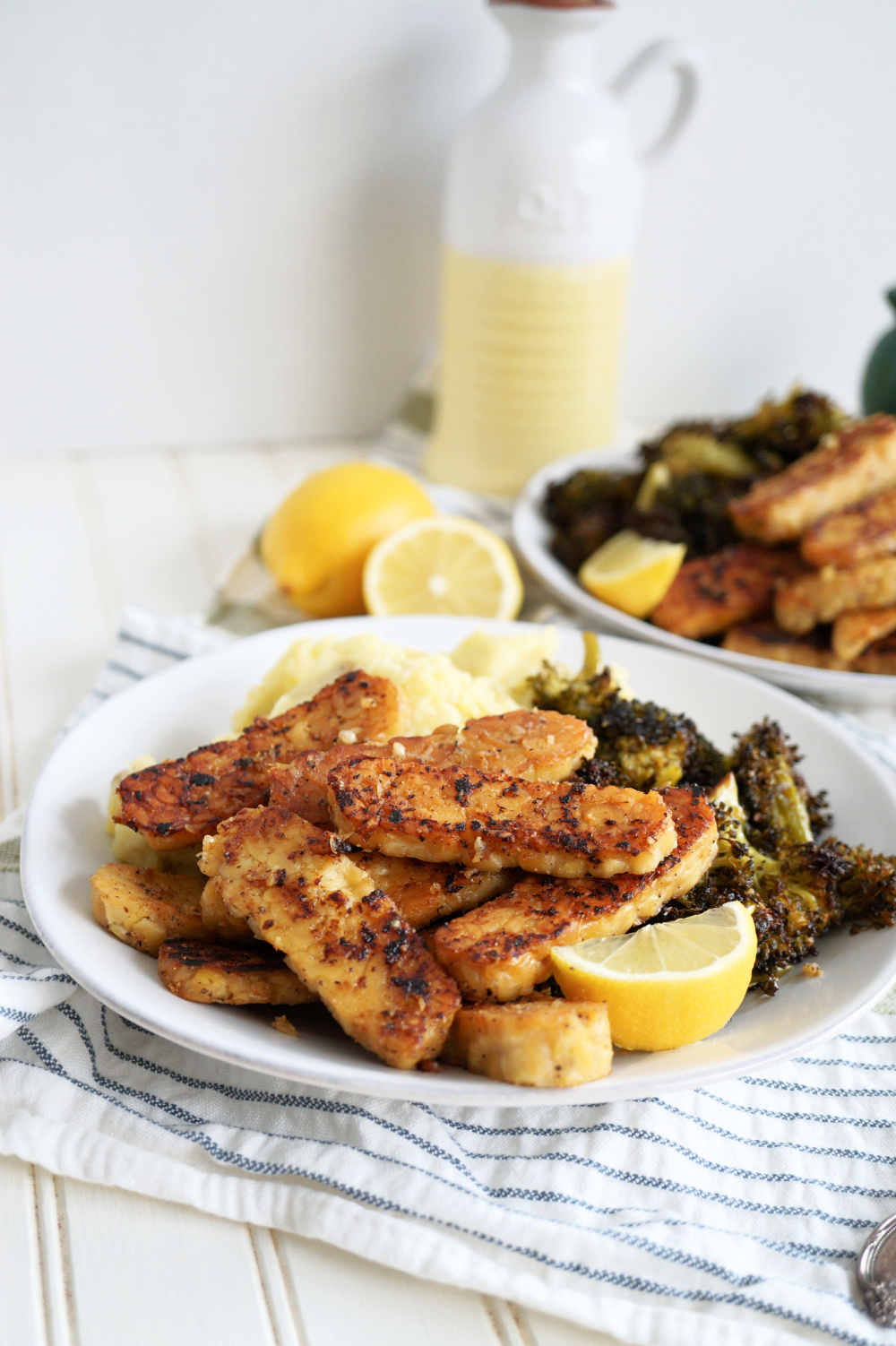 Happy Monday, y'all! In true Texas fashion - the snow-pocalypse is over and we are now back to normal February weather of 70's and sunny. This past week at home has given me plenty of time to cook and create, and I'm excited to share some recipes with you! One of the aforementioned recipes is this delicious Easy Lemon Pepper Tempeh! I absolutely adore tempeh and it is one of my favorite high-protein vegan substitutes. However, this little bugger can be a little intimidating to prepare, and I want to make it less scary for y'all. This recipe is super simple and a great segue into cooking more plant-based dishes!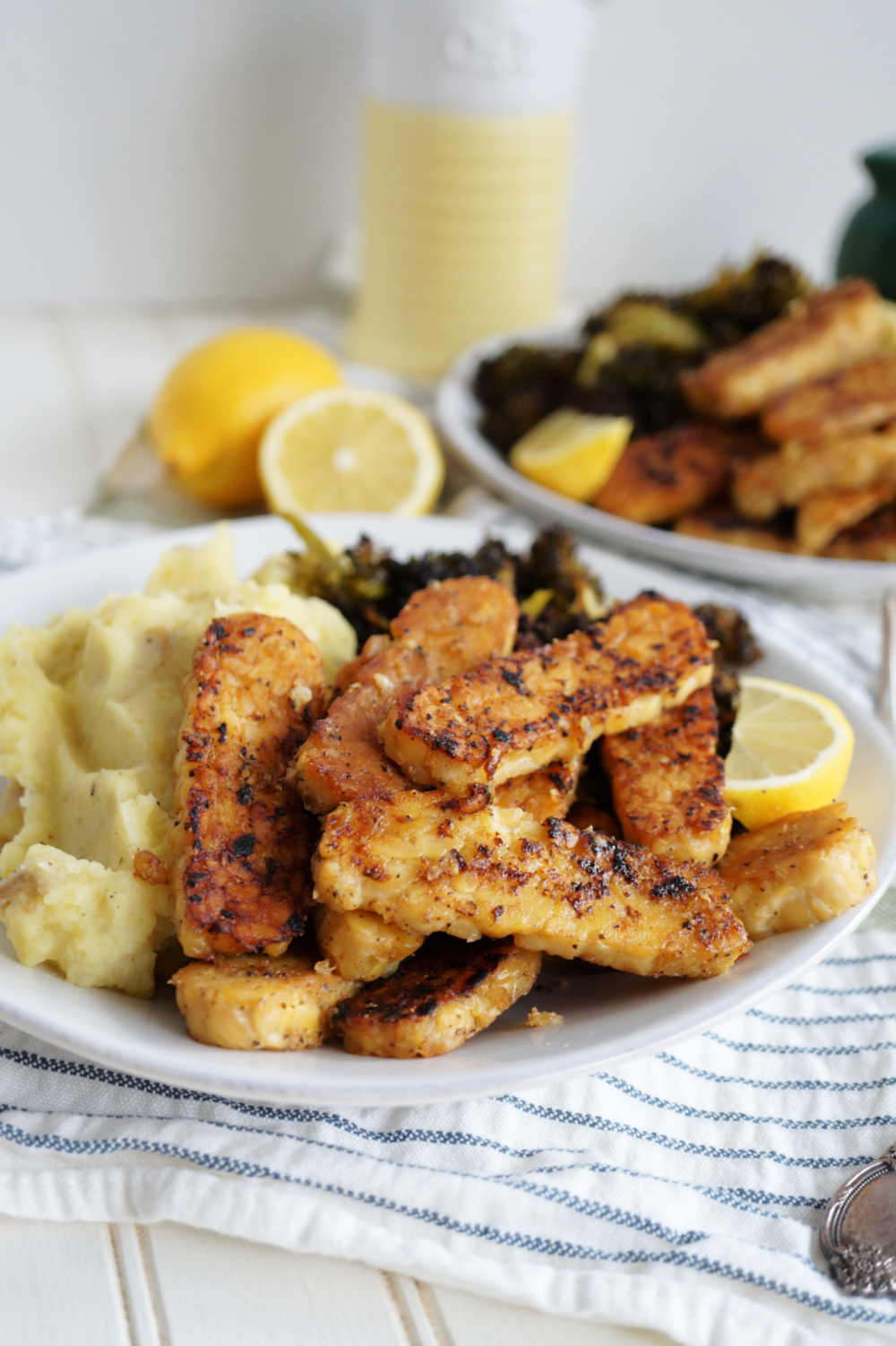 As much as I adore my maple mustard tempeh recipe, I felt like it was time to experiment with some new flavors! The balsamic herb sauce I shared recently is great for tofu, but works just as well for tempeh too. This lemon pepper tempeh variation is delicious, easy, and perfect for the warmer weather! That hit of freshness from the lemon works so perfectly in here with the garlic and other spices. The ingredient lineup is really basic, which I think helps too. I can't wait to hear what you guys think of this one!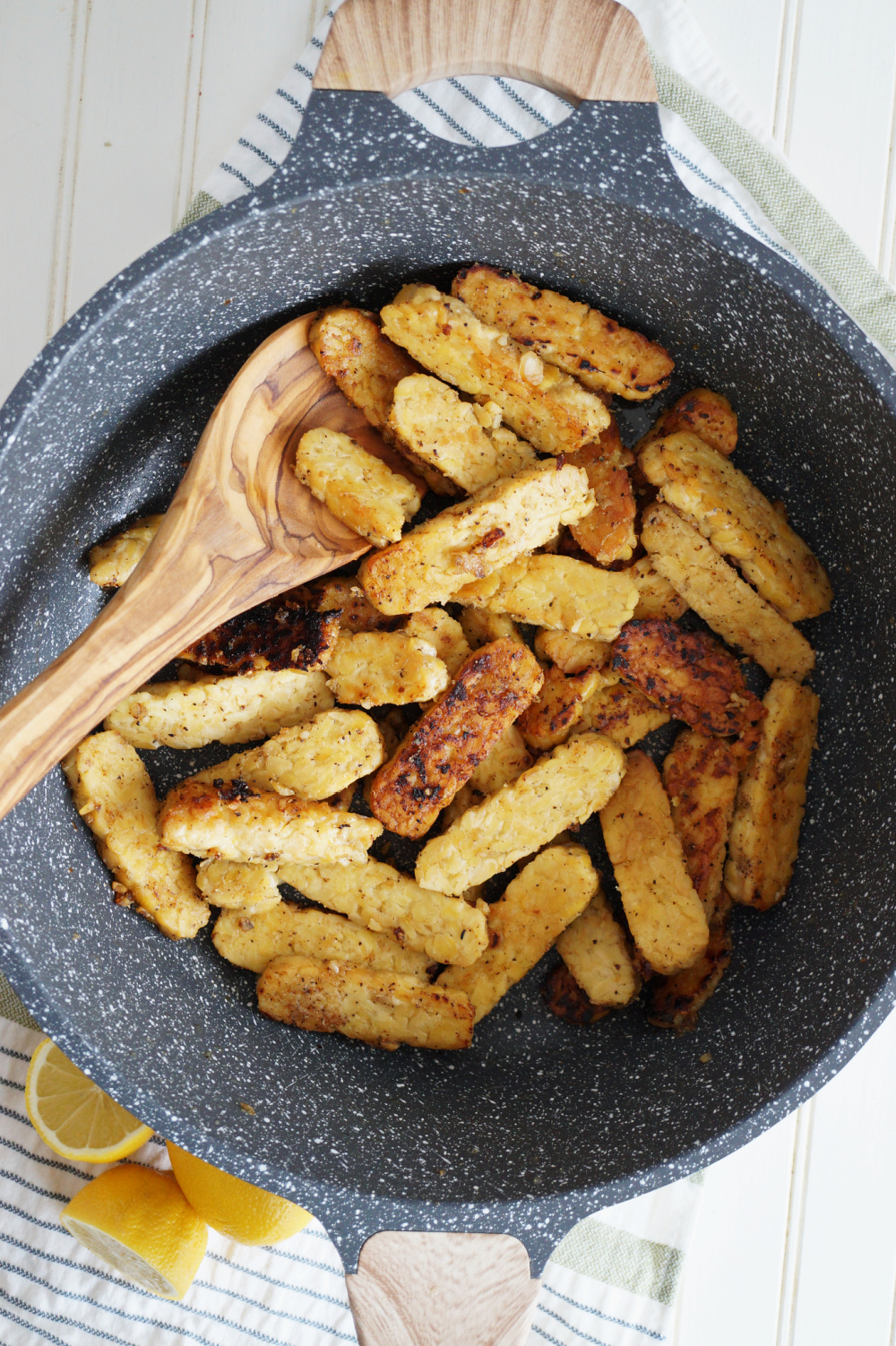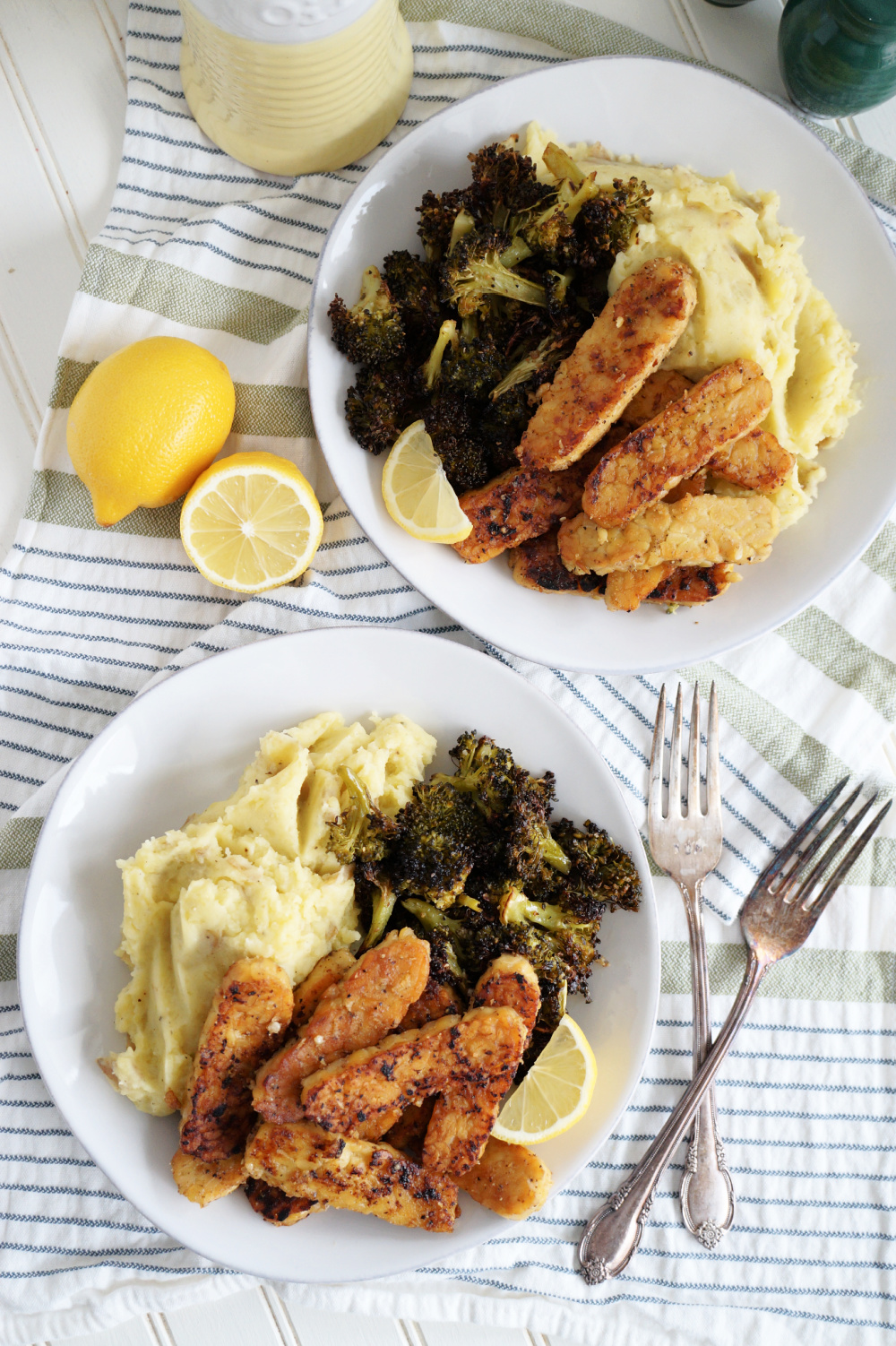 What do I need to make this easy lemon pepper tempeh recipe?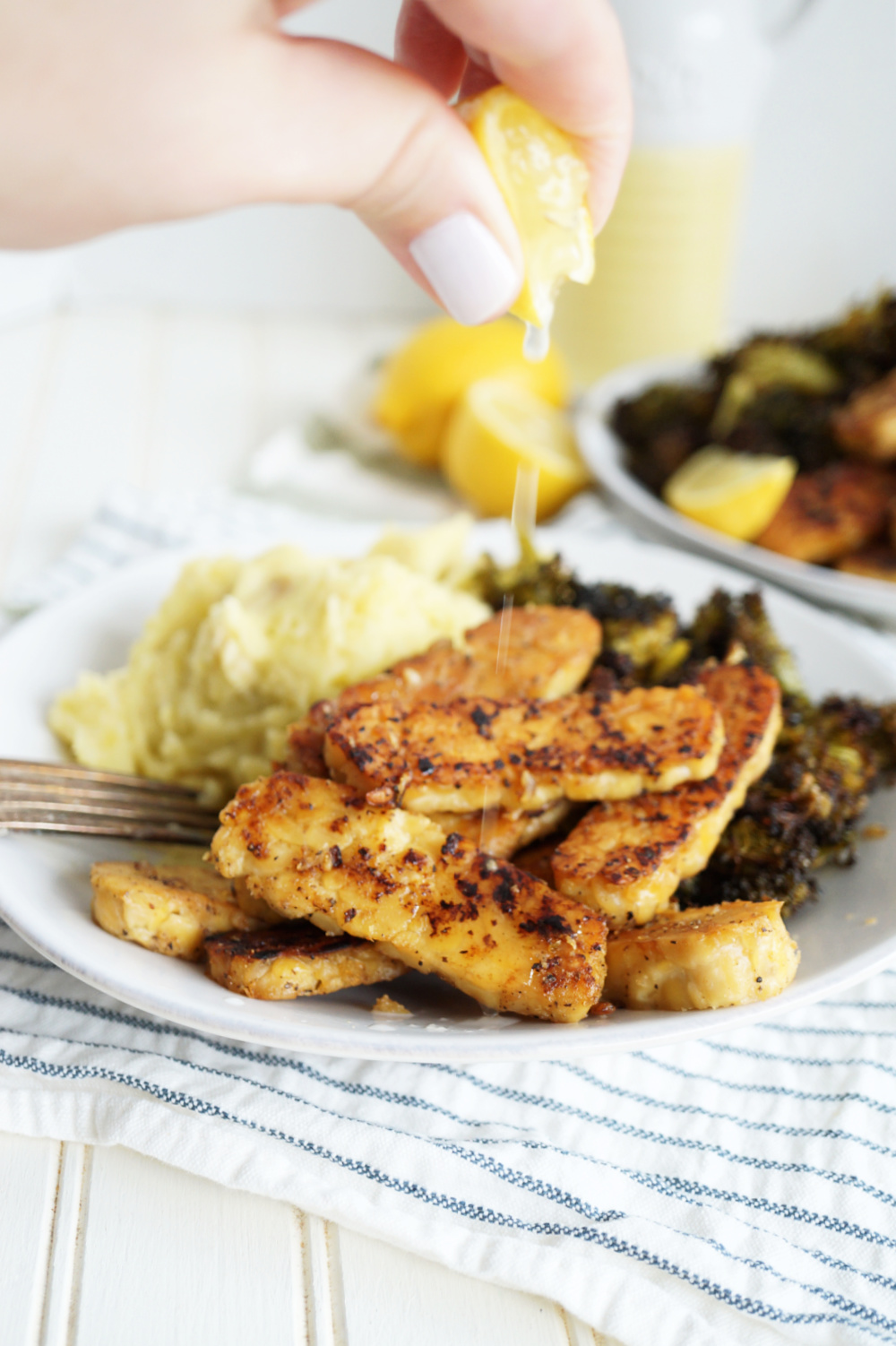 How do I make lemon pepper tempeh at home?
This dish seriously could not be easier, y'all! This is one of the reasons why I love to cook tempeh - it's simple and takes no time at all to come together.
Slice up your tempeh into strips.
Heat up a large nonstick pan with some olive oil, and cook the tempeh until golden brown and toasted.
Next, make your lemon pepper marinade - whisk up some freshly squeezed lemon juice with white wine, olive oil, fresh garlic, garlic powder, salt, and pepper.
Once your tempeh is nice and toasty, toss in your marinade into the hot pan and mix it all up! Remove from heat at this point. The excess liquid will quickly evaporate, and you'll be left with some crazy flavorful lemon pepper tempeh. Time to eat!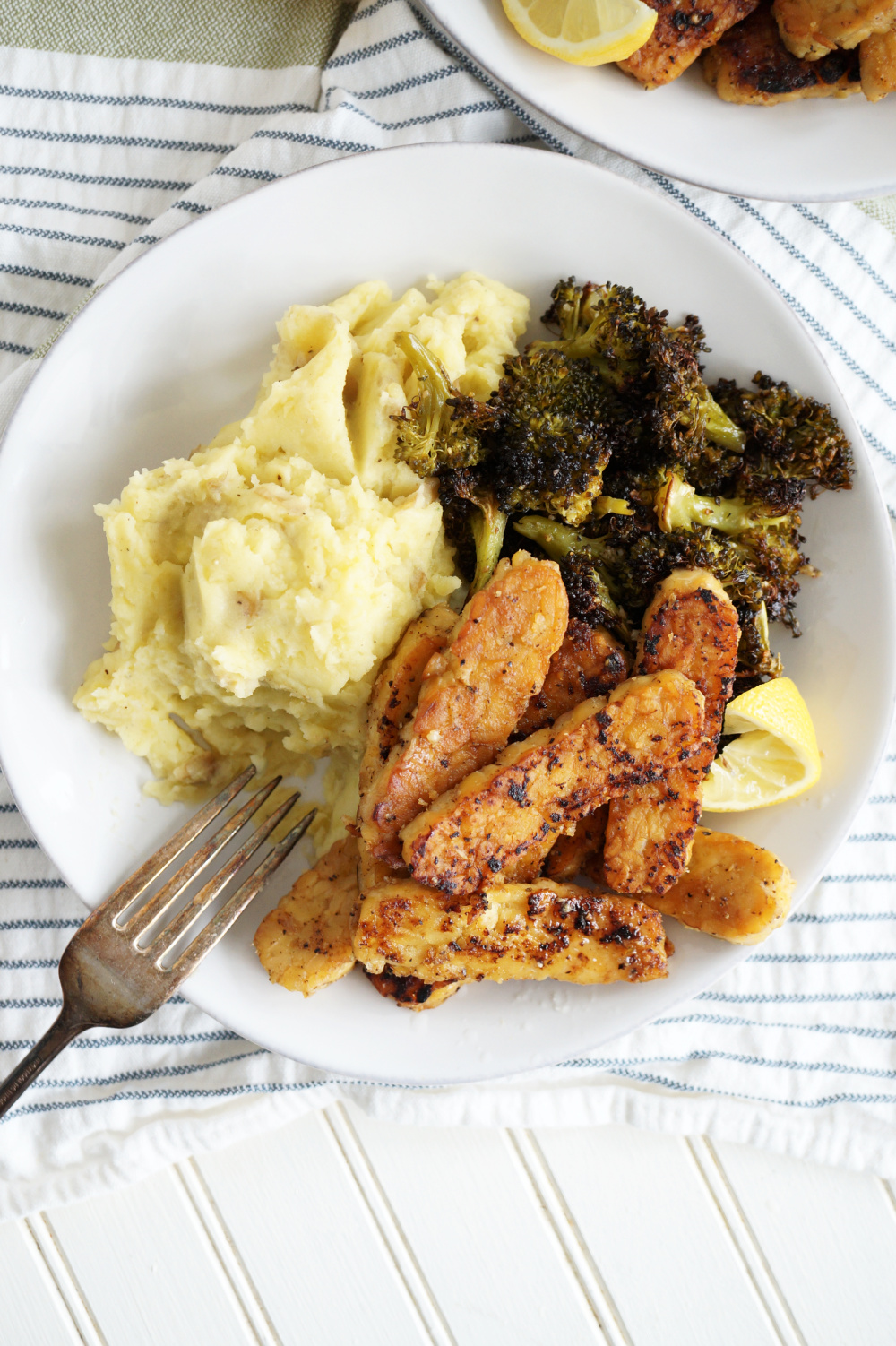 I really hope you guys will give this easy lemon pepper tempeh a try - it really is SO dang easy and it packs so much flavor! If you're not super comfortable cooking tempeh, this is a great one to start with. You really can't mess it up!
Check out more tempeh recipes!
easy lemon pepper tempeh
Easy Lemon Pepper Tempeh is a simple and delicious plant-based dinner option. Pair it with your favorite side dishes for a quick healthy meal!
Author:
Valentina | The Baking Fairy
Ingredients
2 8-oz packages (16oz total) tempeh
2 tablespoon olive oil
*for the lemon pepper marinade*
¼ cup freshly squeezed lemon juice (about 2.5 lemons)
¼ cup white wine
2 tablespoon olive oil
3 garlic cloves, minced
1 teaspoon granulated garlic
½ teaspoon salt
½ teaspoon freshly ground black pepper
Instructions
First, prepare your tempeh. Unwrap it and slice it into strips - not too thin or they will fall apart!
Heat up a large nonstick pan over medium-high heat, and add 2 tablespoons of oil. Add the tempeh strips and cook, flipping once or twice, until golden brown and fragrant.
While the tempeh cooks, prepare the marinade. Juice your lemons into a medium bowl, add in the remaining marinade ingredients, and whisk it all together.
When the tempeh is nice and golden brown, add the marinade into the pan, toss it all together, and then remove it from heat. The excess liquid will evaporate quickly.
Serve the lemon pepper tempeh immediately with your desired side dishes. Enjoy!
*Disclosure: I am part of the Amazon Associates Program, and there may be affiliate links on this page. If you buy anything through my website, I will receive a small percentage of the profit at no extra cost to you. Thank you for supporting my blog!*