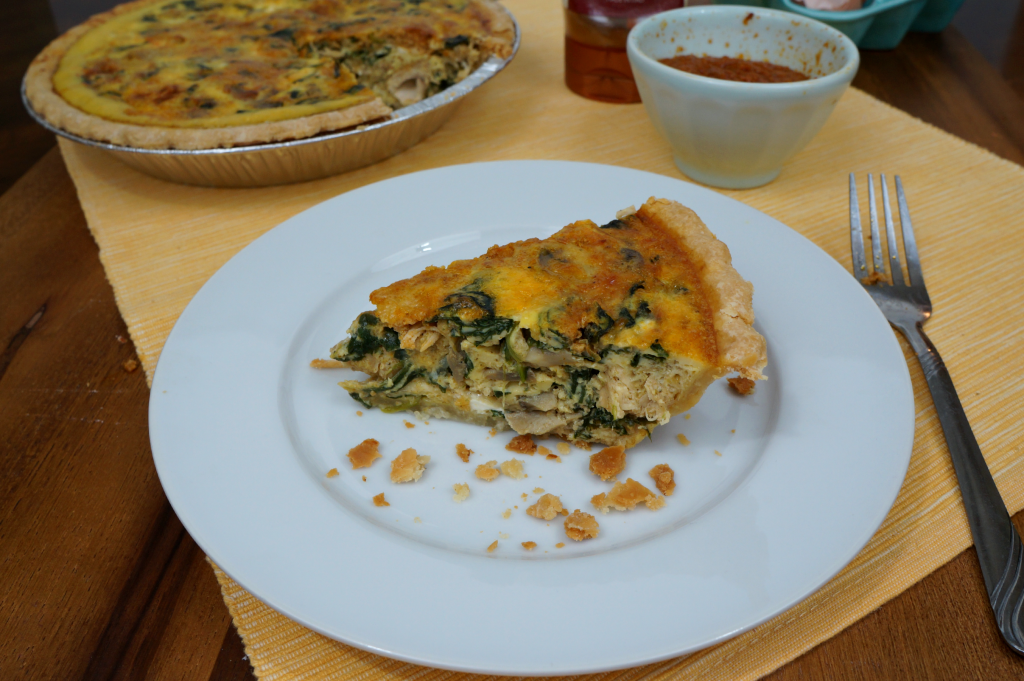 Happy happy Monday! Sorry for being so cheery on such a lame day, but my class was cancelled this morning... so please excuse my excitement 🙂 No class means time to blog, right? Right. Absolutely. So, well, here we are. May I present to you, my first quiche ever! This was my first time making a quiche, and maybe my second time eating it. Like, in my entire life. I am super pleased to tell you that this baby is one of the easiest, most delicious things I've ever made! Okay, so maybe it's not that pretty, BUT it tastes amazing! And that's all that matters in the end anyway.
The idea for a quiche came from this weekend's trip to the farmer's market. They had these GORGEOUS multi-colored eggs for like, $3 a dozen. THREE DOLLARS. They were so pretty that I had to buy them! And well, being pretty and all, they had to somehow make their way onto the blog. Add in some fresh spinach and white mushrooms, and I was practically halfway to my quiche! The other half of the ingredients came from H-E-B, and some were actually in my April Primo Picks package! I seriously love this program. One of my favorite things this month is the Sacla Tomato Pesto they sent me. I know what you're thinking, "Isn't the point of pesto that it doesn't have tomatoes?!" Well, hear me out, cause I thought the same thing. Until I tasted it. This stuff is what dreams are made of! It's made with sundried tomatoes, and has an amazing basil-tomato-parmesan taste that I just can't get enough of. I love Sacla because it's an Italian brand, and this pesto is actually made IN Italy. Squee! As a born-and-bred Italian, I'm pretty snobby when it comes to food, but this sauce totally has my seal of approval. You can put it in pasta, on sandwiches, on veggies, the sky's the limit. Personally, I put it in this quiche and I think it tastes fabulous! It adds a serious depth in flavor that you just can't get with anything else.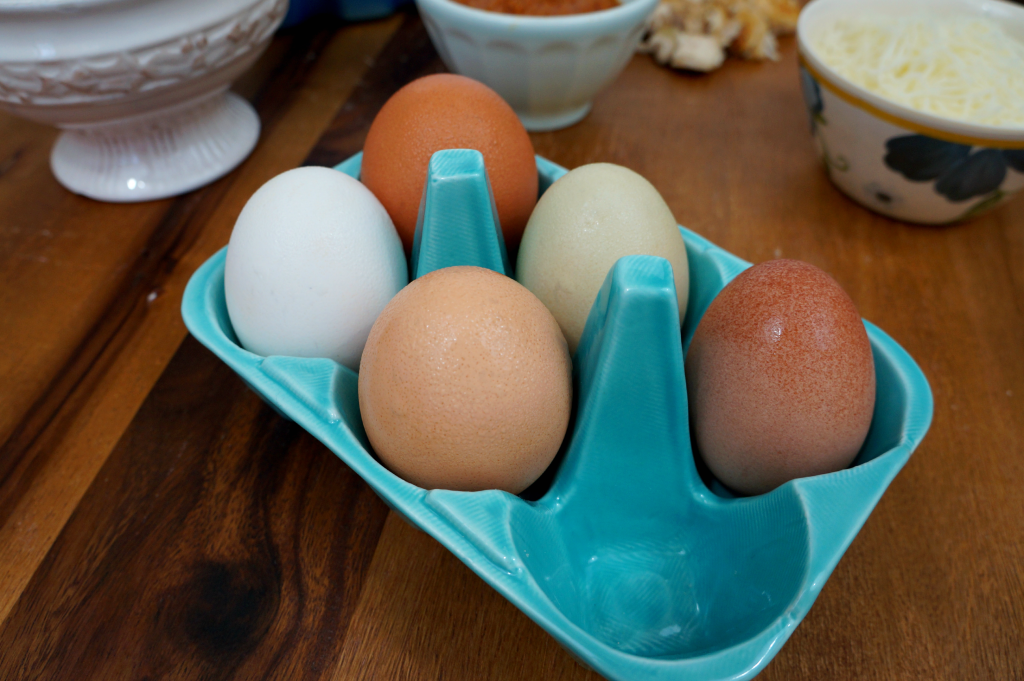 You can find the Sacla Tomato Pesto, along with all the other delicious April Primo Picks, at H-E-B! See all the featured items HERE, then find a store near you HERE. Don't forget to follow H-E-B on Facebook, Twitter, YouTube, and Pinterest. Happy shopping!
Chicken Pesto Quiche
Yields: 4-6 servings
Chicken Pesto Quiche
Author:
Valentina | The Baking Fairy
Recipe type:
Meat & Seafood
Ingredients
1 Hill Country Fare deep-dish 9 inch frozen pie crust
4 chicken tenders
6 eggs
1 generous cup sliced white mushrooms
2-3 cups chopped fresh spinach
¼ cup milk
1 cup H-E-B Italian Blend shredded cheese
½ cup freshly grated Parmesan cheese
3-4 tablespoon Sacla Tomato Pesto
3 tablespoon extra virgin olive oil
2 garlic cloves, finely chopped
salt and pepper
Instructions
Preheat the oven to 375F.
In a large pan, heat up 1½ tablespoon of oil over medium-high heat. Season the chicken tenders with salt and pepper, and add to the pan once the oil is hot. Cook for 7-10 minutes, until the outside develops a golden brown crust and the inside is completely white and cooked through.
Remove the chicken from the pan, and add the rest of the oil, along with the garlic. Add in the mushrooms, and saute them for a couple of minutes. Add in the chopped spinach, and cook the vegetables until the spinach has wilted, and the mushrooms are browned. Transfer the vegetables to a large bowl to cool off.
Grab the cooked chicken tenders, cut them into bite-sized pieces, and add them to the bowl with the vegetables. Using a spatula or wooden spoon, mix the cheeses and pesto into the same bowl. Add in the eggs, mixing after each, then add the milk. Pour the mixture into the frozen pie crust, and top with more pesto and cheese if desired.
Place the pie on a baking sheet, and bake for 40-50 minutes, until the crust is golden brown and the egg is completely firm and cooked through.
Bake the first 20 minutes uncovered, then place a piece of foil over the pie for the last half of the cooking time. Let cool before cutting and enjoying!
Disclosure: I received materials from H-E-B for this recipe. Posts are truthful, and all thoughts and opinions are my own and not influenced by this sponsorship. Recipe is an original creation by Valentina Celant at TheBakingFairy.net