Happy Monday! Today I am sharing the gorgeous wedding cake I made a couple of weekends ago! This was so much fun, and I am obsessed with how it turned out. It's definitely a different style than my last BIG cake, which was very girly and had lots of pink and flowers and pearls. This one was a bit more streamlined and sophisticated, with sheer turquoise ribbons and lots and lots of hand-piped swirls! The bride bought the cake-topper herself, and I seriously died laughing when I saw it. She is so sassy, and this topper is totally perfect for this couple!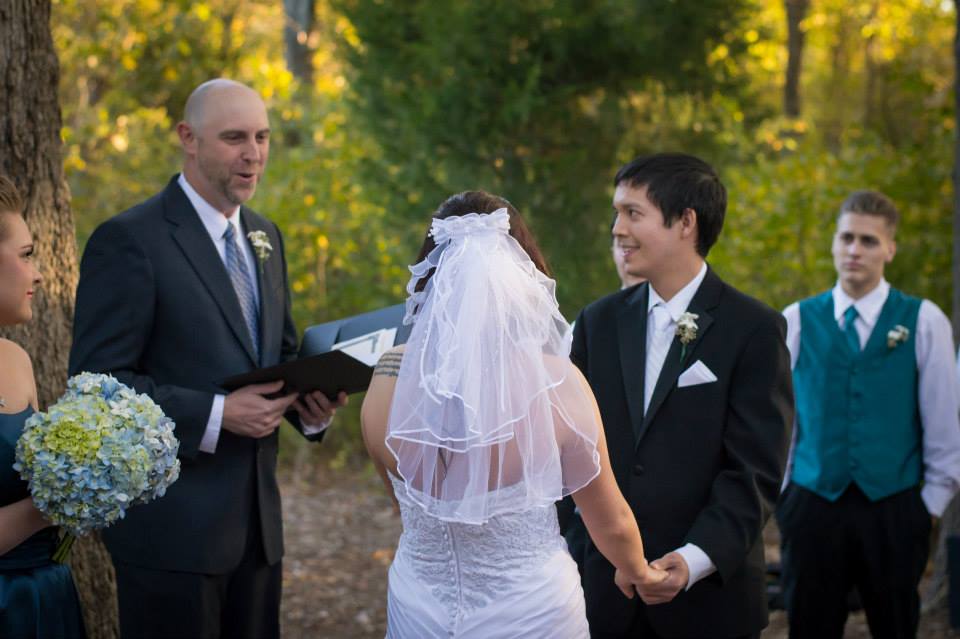 Here is the beautiful couple exchanging their vows! The venue was set on a property with these huge gorgeous gardens, and their ceremony was done in the "secret garden" portion... seriously so adorable. BUT, I know you're here for cake, so here is the breakdown: top tier was chocolate and coffee cake stuffed with coffee buttercream, middle tier was coffee with coffee buttercream, and the bottom tier was spiced cake stuffed with cinnamon buttercream. I am not sharing the recipes now, but I really liked both the coffee flavor and the spice flavors, so I will definitely be making them on a smaller scale and posting about them soon!
The bride, along with many of the guests, were people I went to high school with, and I was beyond surprised to see so many familiar faces! I was even more surprised when several people messaged me to say how much they totally loved the coffee-flavored cake. Coffee is not a super popular cake flavor, so I basically had to start with vanilla cake and just go off of that, adding coffee concentrate and some other flavorings and hoping for the best. Obviously it was a success!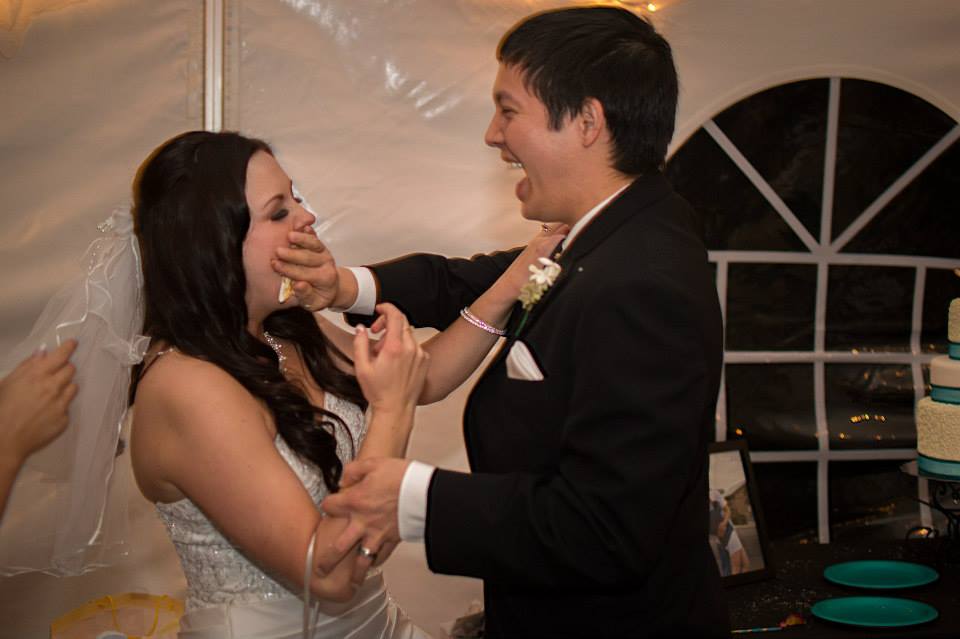 I have found that people think cake tastes best when it's being shoved in their face 😉 I think I have to agree!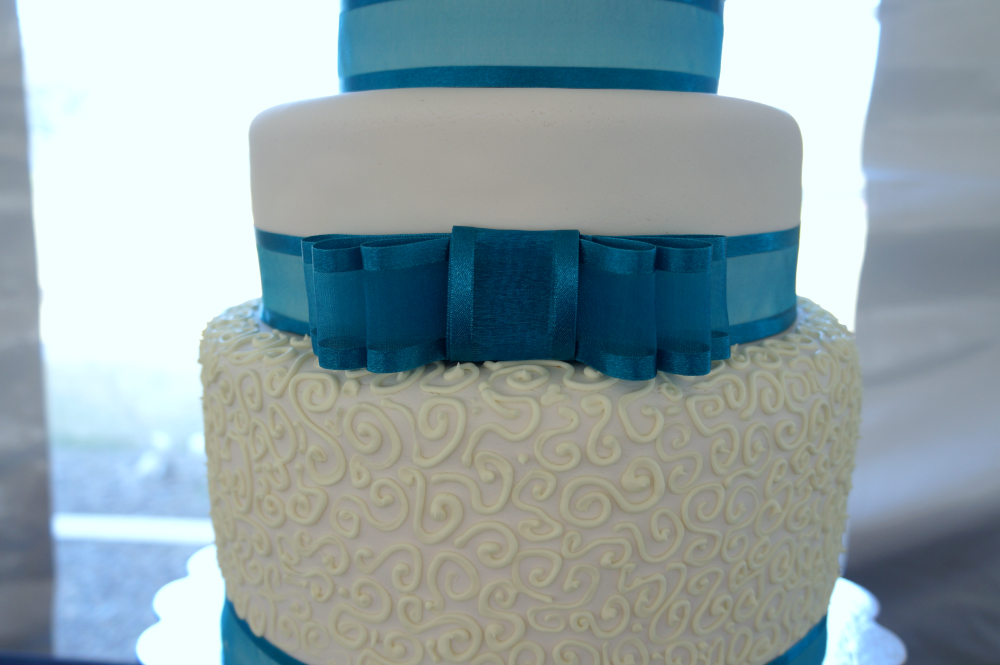 Here is a more detailed shot of the cake! I bought the turquoise ribbon at Hobby Lobby, and secured it to the cake using royal icing. The cake was totally covered in fondant, and decorated with hand-piped royal icing swirls. One by one by one. My hand was definitely cramping by the end but it turned out gorgeous! I can't even complain.
I am so in love with this couple! All their pictures turned out so super cute. Y'all be sure to put these all over Pinterest, ya hear?

This adorable sign was put near the entrance of the ceremony to welcome the guests. I'm not totally certain, but I'm quite sure it's the same sign that was used at the last wedding! This bride and the other bride are good friends, so it wouldn't surprise me to know that they shared wedding decorations 🙂
Best of luck and blessings to this lovely couple!
Please note: All food photographs are my own. All credit for ceremony and reception photos goes to Drake Riggs Photography.