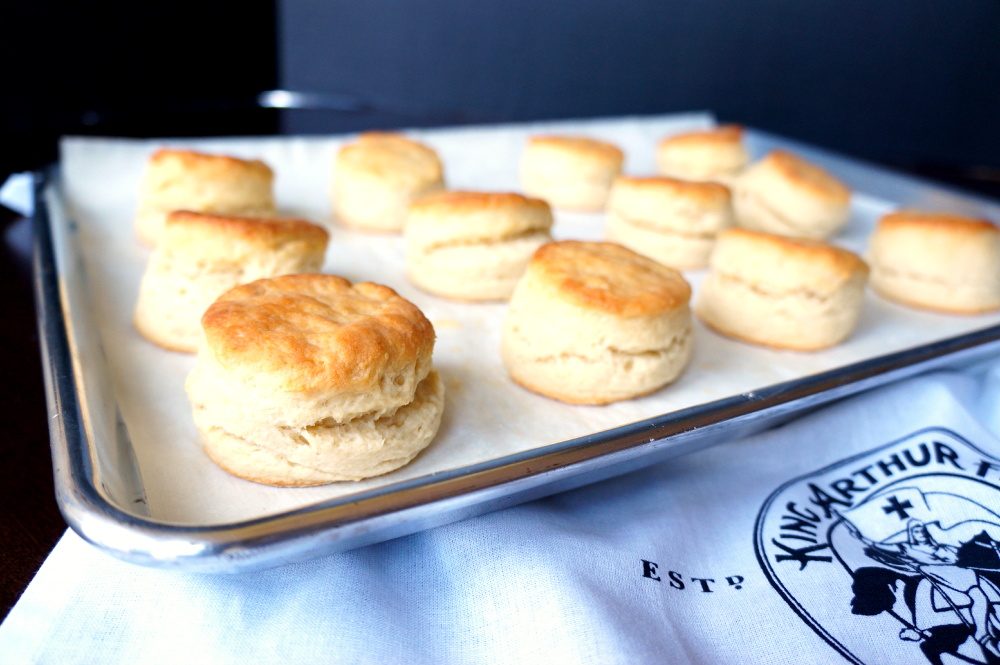 Hello, friends! Today, I have paired up with King Arthur Flour to bring you my perfect biscuit recipe. The brand challenged several other bloggers and I to come up with our ideal biscuit recipe using the King Arthur Self-Rising Flour, and the first thing that came to mind was honey butter biscuits. Yum! My family is obsessed with the canned flaky honey butter biscuits, and while those are fine in a pinch, I just knew they would taste a million times better when made from scratch!
And, guess what? I was right! But I already knew I would be, because pretty much anything homemade tastes a million times better than storebought. These biscuits are not quite as flaky as the canned ones, but they are definitely flakier than a traditional homestyle one. They are light, fluffy, and tender, with a sweet honey taste and a buttery finish. To make them even yummier, I decided to whip up a quick cinnamon butter to slather inside! Oh my gosh, y'all. These are amazing.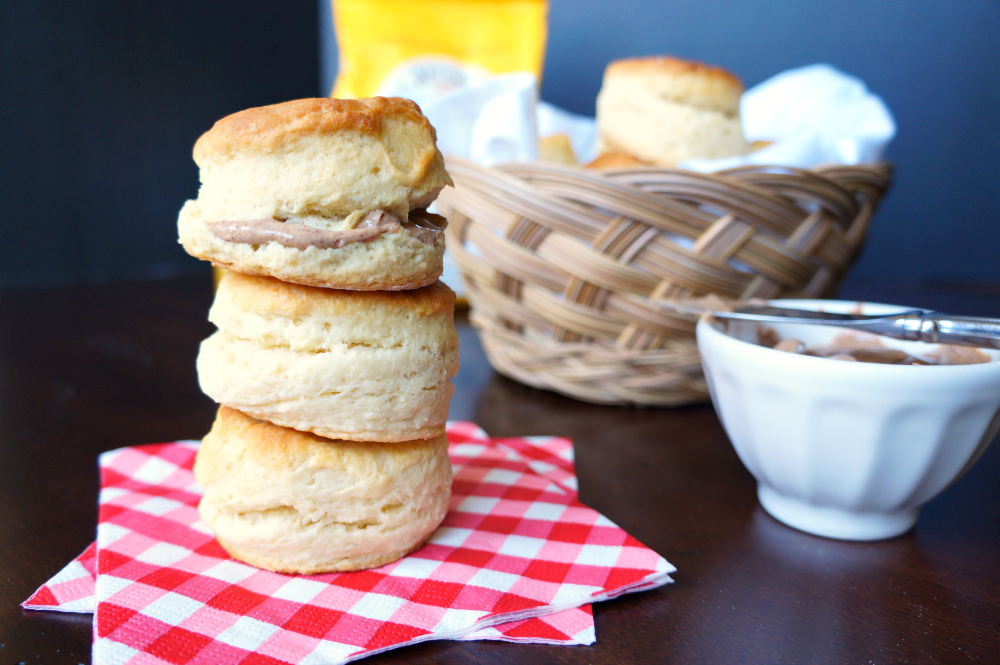 While these are definitely more time-consuming than opening up a can of biscuits and baking them, they're honestly pretty fast and easy to whip up! You grab your King Arthur Flour, and using a pastry cutter, you mix in some cold butter. Then you whisk together buttermilk and plenty of honey, and pour that into your dry ingredients. Then you knead the dough lightly, roll it out and fold it over several times to make the flaky layers, cut em out, and put them in the oven. There's nothing to it!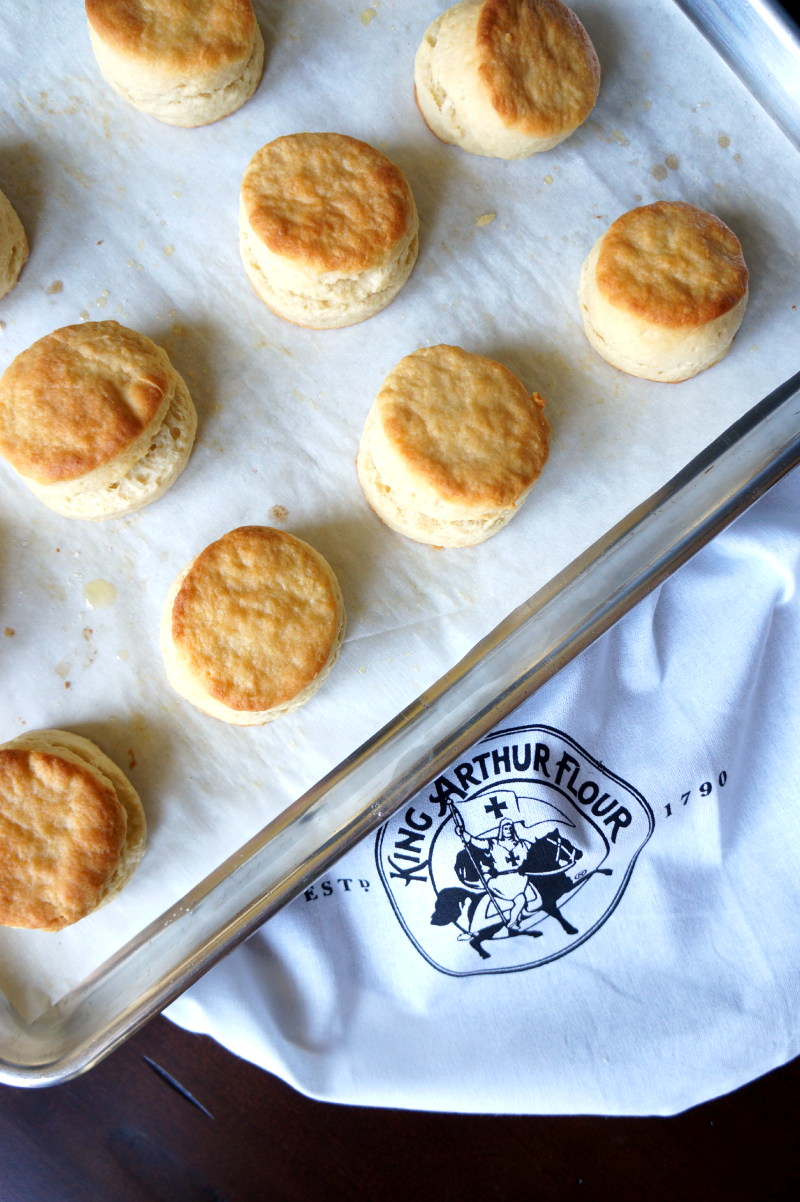 These little biscuits are rich and slightly sweet, and while they go perfectly with cinnamon butter, they are also amazing as breakfast sandwiches with ham or bacon and some cheese. Add an egg if you're really feeling crazy, and you've got the best brunch bites ever! Honey butter biscuits are my ideal biscuits, but you can search with the hashtag #betterbiscuits to find other KAF blogger creations! Happy baking and happy eating, lovelies!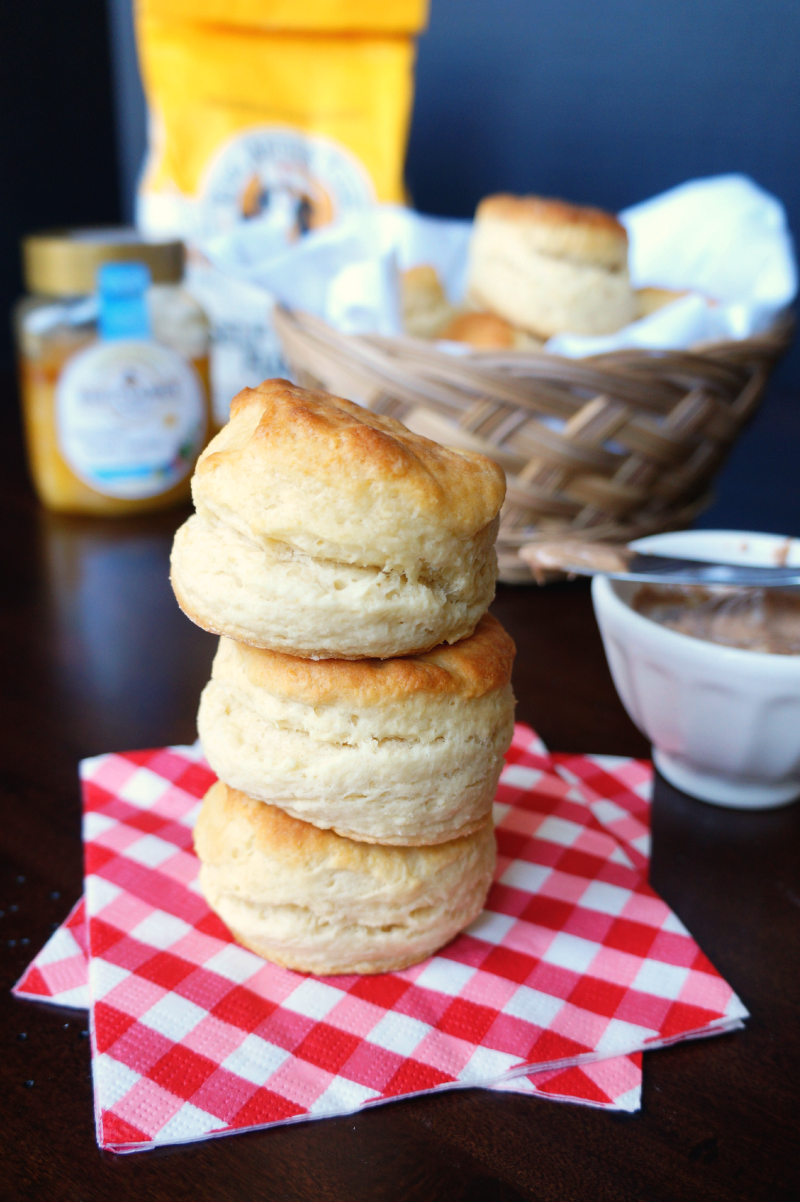 honey biscuits with cinnamon butter
Author:
Valentina | The Baking Fairy
Ingredients
2 cups King Arthur Self-Rising Flour, plus more for kneading
5 tablespoon cold unsalted butter, cut into cubes
¾ cup buttermilk
5-6 tablespoon honey
pinch of salt
1 stick unsalted butter + 1-2 teaspoon cinnamon for spread
Instructions
Preheat oven to 400F.
In a large bowl, combined the flour, salt, and butter. Using a pastry cutter, "cut" the butter into the flour until the mixture resembles coarse sand.
In a small bowl, whisk together the buttermilk and honey. Add the wet ingredients into the dry ingredients, and mix until just combined.
Dump the dough onto a lightly floured surface, and using a rolling pin, roll into a rough rectangle. Fold the dough into thirds, then roll out again. Repeat a couple of times to make flaky layers, and end with the dough at about ¾ inch thickness.
Using a biscuit cutter, cut out as many as you can, and place them on a parchment-lined baking sheet. Re-knead and roll leftover dough to make more biscuits.
Bake biscuits 10-12 minutes until golden brown and cooked through. If desired, brush the tops with melted butter as soon as they come out of the oven.
When ready to serve, beat one stick of softened unsalted butter with cinnamon using a hand mixer, until smooth and creamy. Serve with fresh biscuits!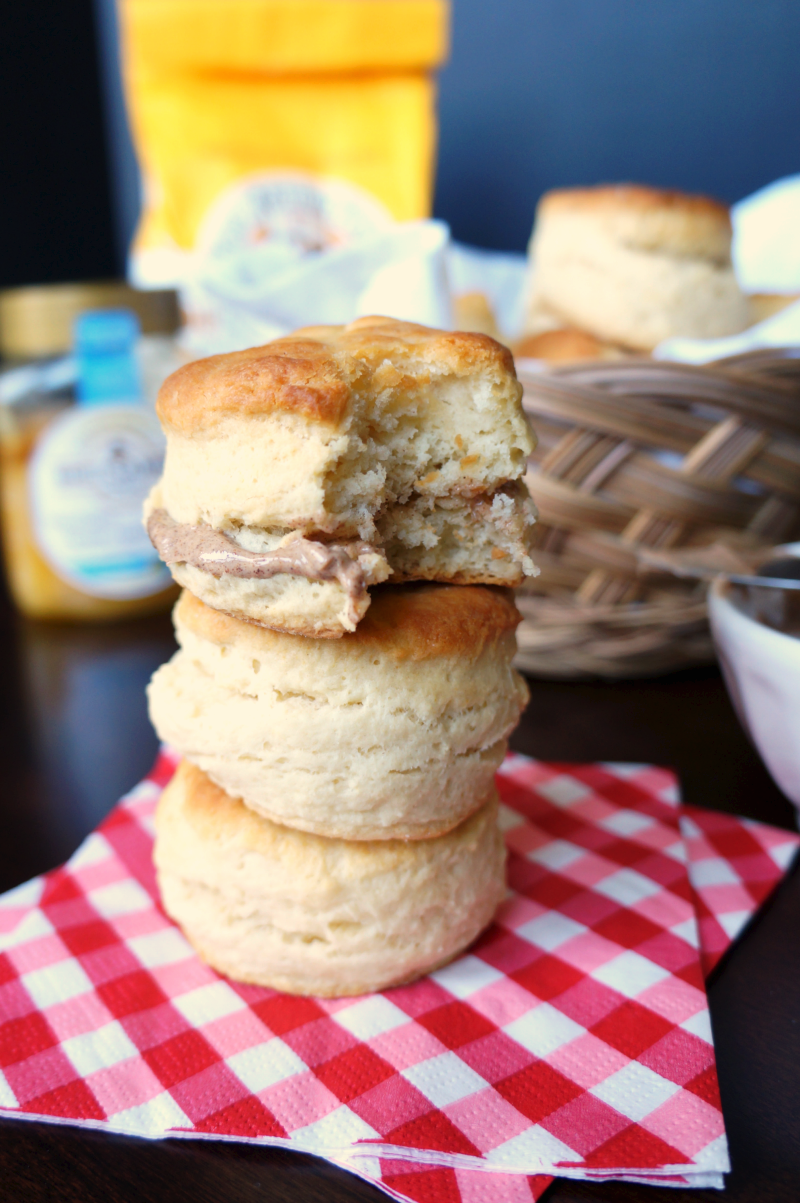 In accordance with the FTC Guidelines, I am disclosing that I received compensation from King Arthur Flour for my time and participation. Although I have material connection to King Arthur Flour, any publicly stated opinions of King Arthur Flour's and their products remains my own. Recipe is an original creation of Valentina Celant at TheBakingFairy.net.