Disclosure: I received free tips to try from CrownBake
in exchange for my honest review. 
Have you ever wondered what Russian decorating tips are, and how to use them? These special tips are SO easy to use and make the prettiest frosting flowers!
Oh y'all, I am so excited to be sharing this post today! As you know, I've been decorating cakes and cupcakes for quite a bit, and I feel like I always have my core decorating tools that I always go back to. WELL, I have to introduce you to these amazing Russian Decorating Tips because they have turned into my newest favorite thing! These make the prettiest frosting flowers and they are so easy to use. I have seen these floating around the blogosphere for quite a bit, and when CrownBake
asked me if I wanted to try them out and make a post for y'all, of course I said yes! Fair warning that there are LOTS of pictures ahead. Here we go!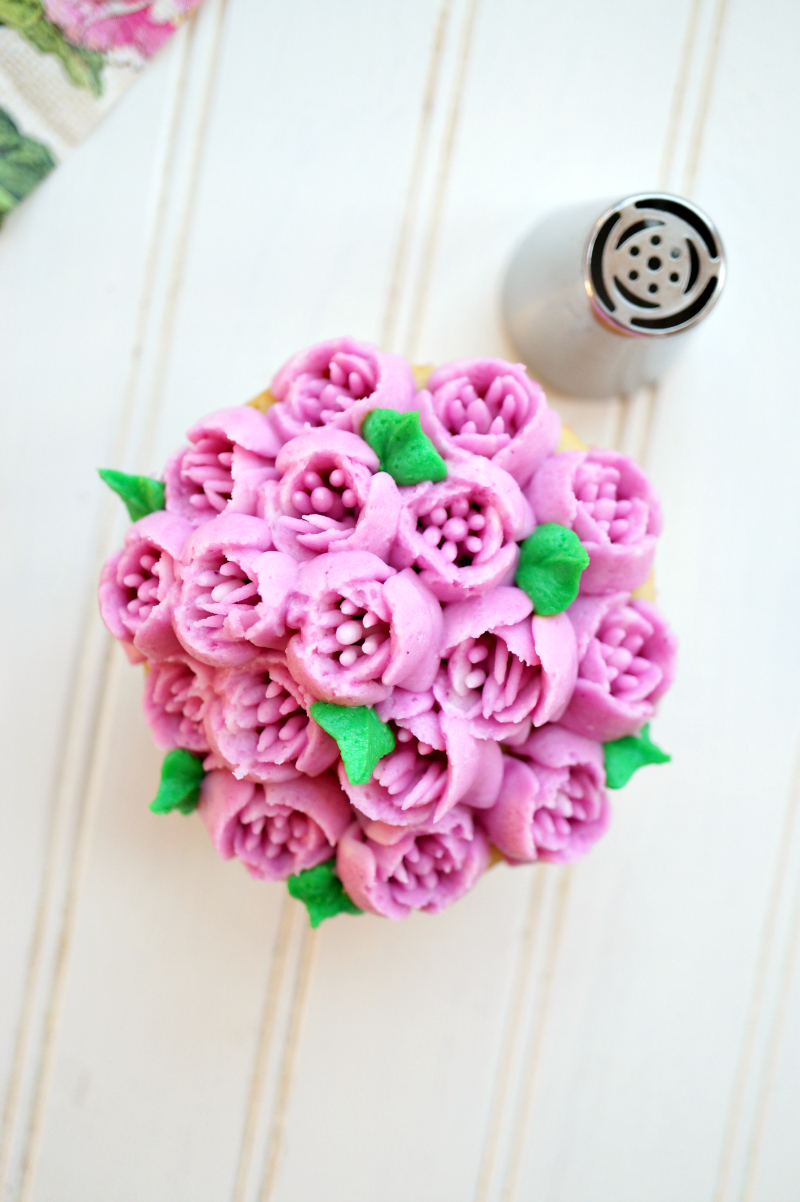 So unfortunately, Russian decorating tips are not named/numbered like the usual decorating tips I'm used to, so there's no way to really identify these except for the shape. But I made sure to include the tips in all of the pictures so you could see what went with what! The flowers that come out of each tip are TOTALLY non-intuitive. You'd never think that a crazy tip like that would give you such pretty flowers!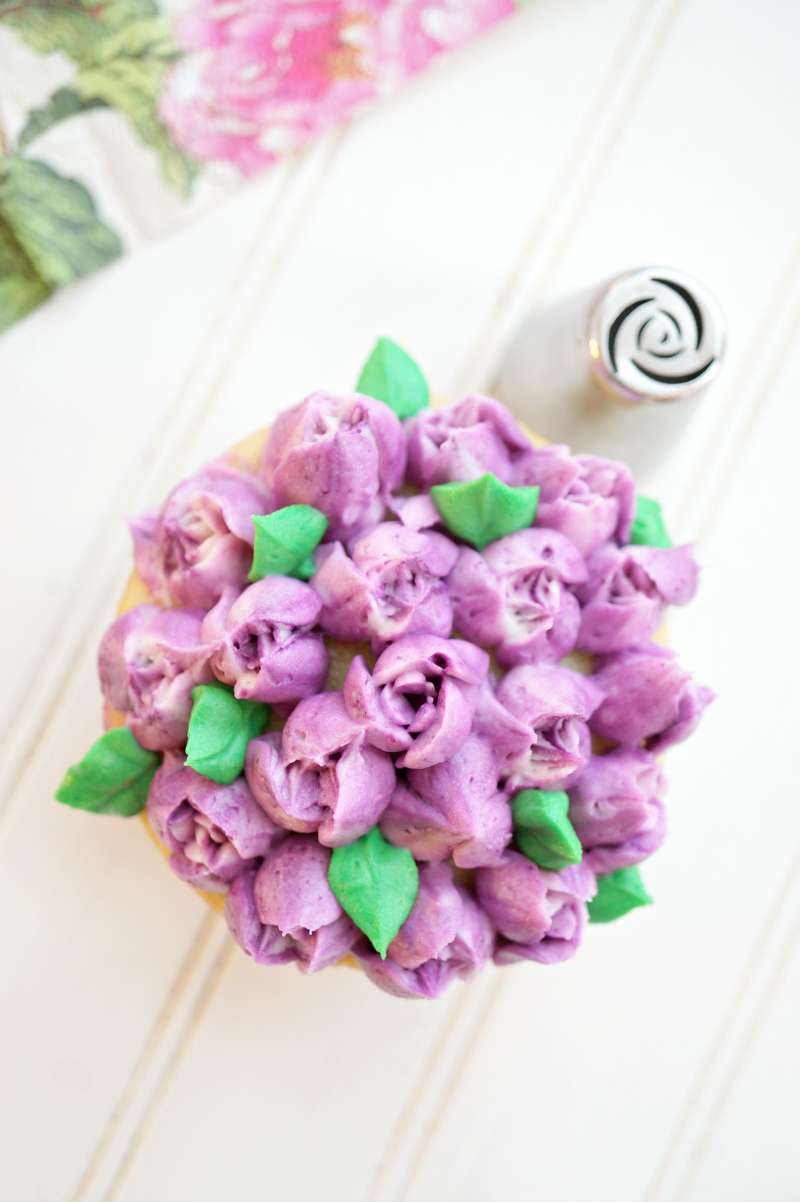 Some things I found as I tried out all of these different tips is that each tip looks best at a different frosting "height." For example, these little purple tulips above looked great with a bit more frosting, but the pink flowers in the first picture would tend to get stuck to the tip and get ripped off of the cupcake if I tried to make one flower too big. It's all a learning experience! And in this case, since the flowers are so small, it's definitely quantity over quality. The beautiful effect comes from having SO MANY flowers, so don't worry about each one being perfect!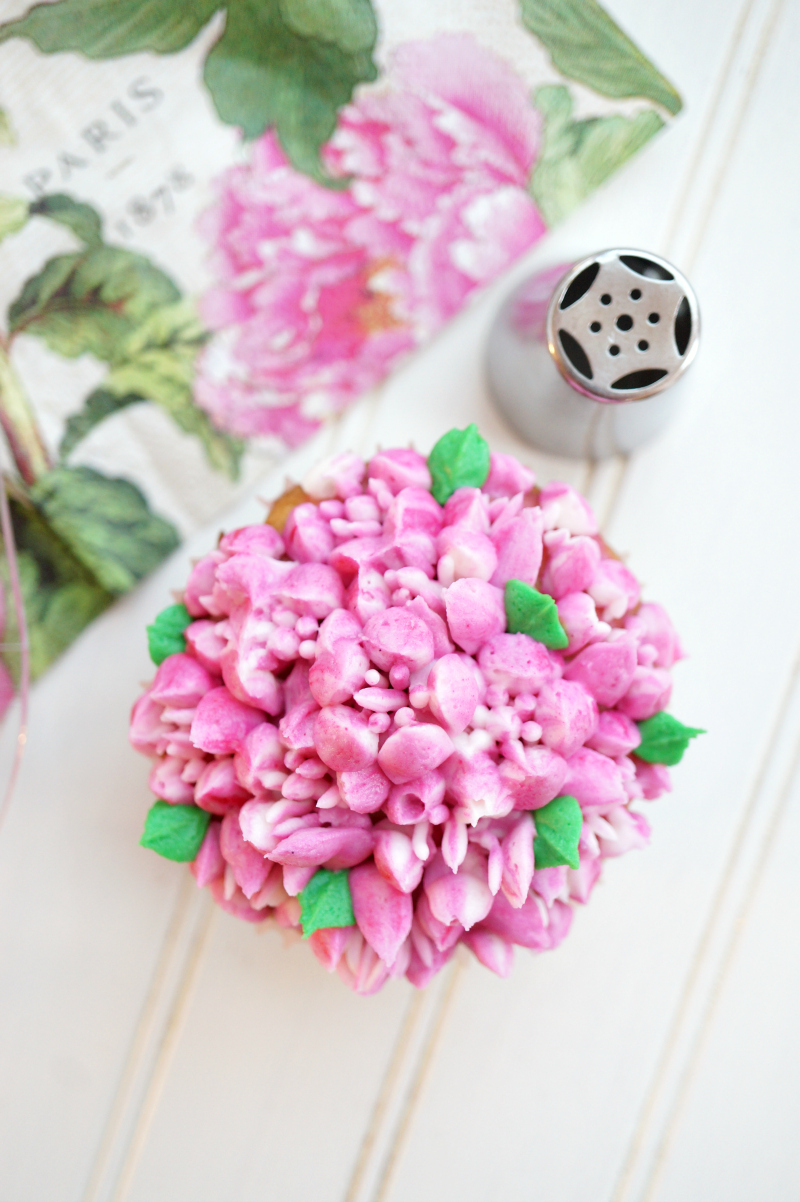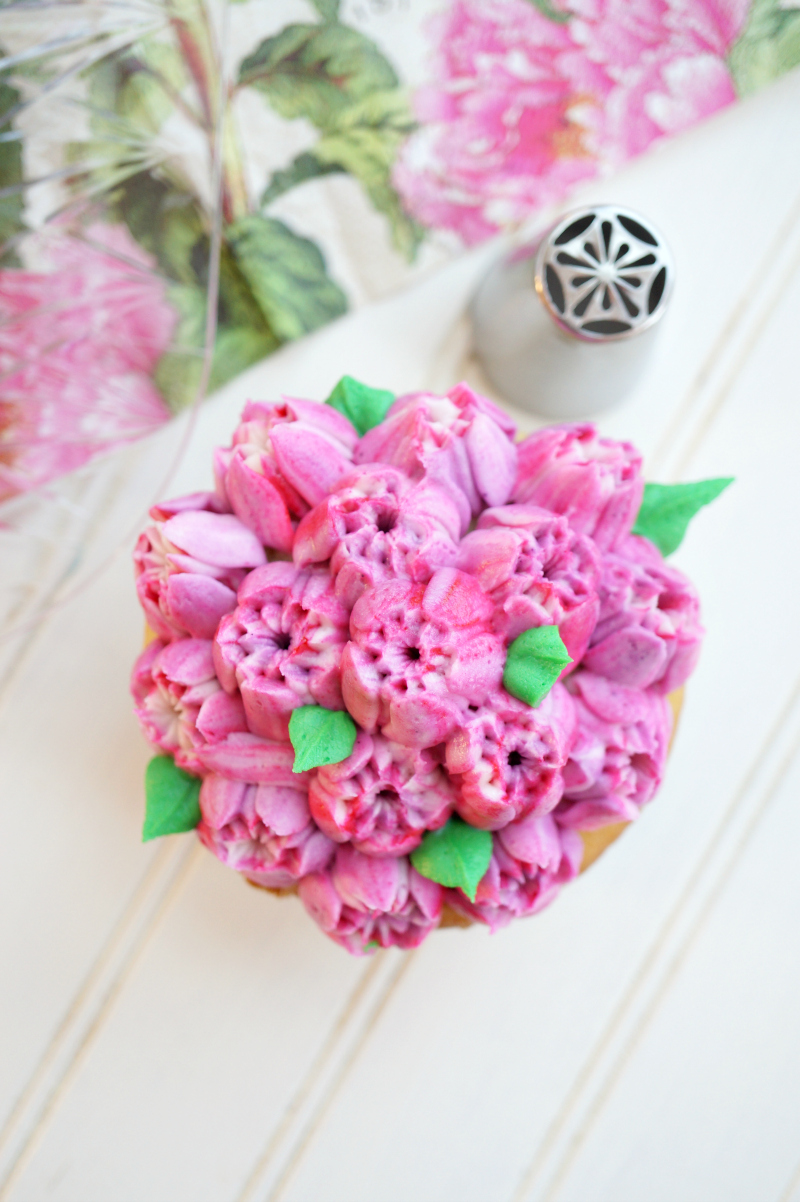 These particular flowers were some of my favorites! Though I think I'm biased just because the color combination came out so pretty 🙂 But another tip I can give you for the prettiest flower cupcakes is to NOT mix in the food coloring all the way. Leaving it a little streaky and marbled made the flowers just that little bit more realistic!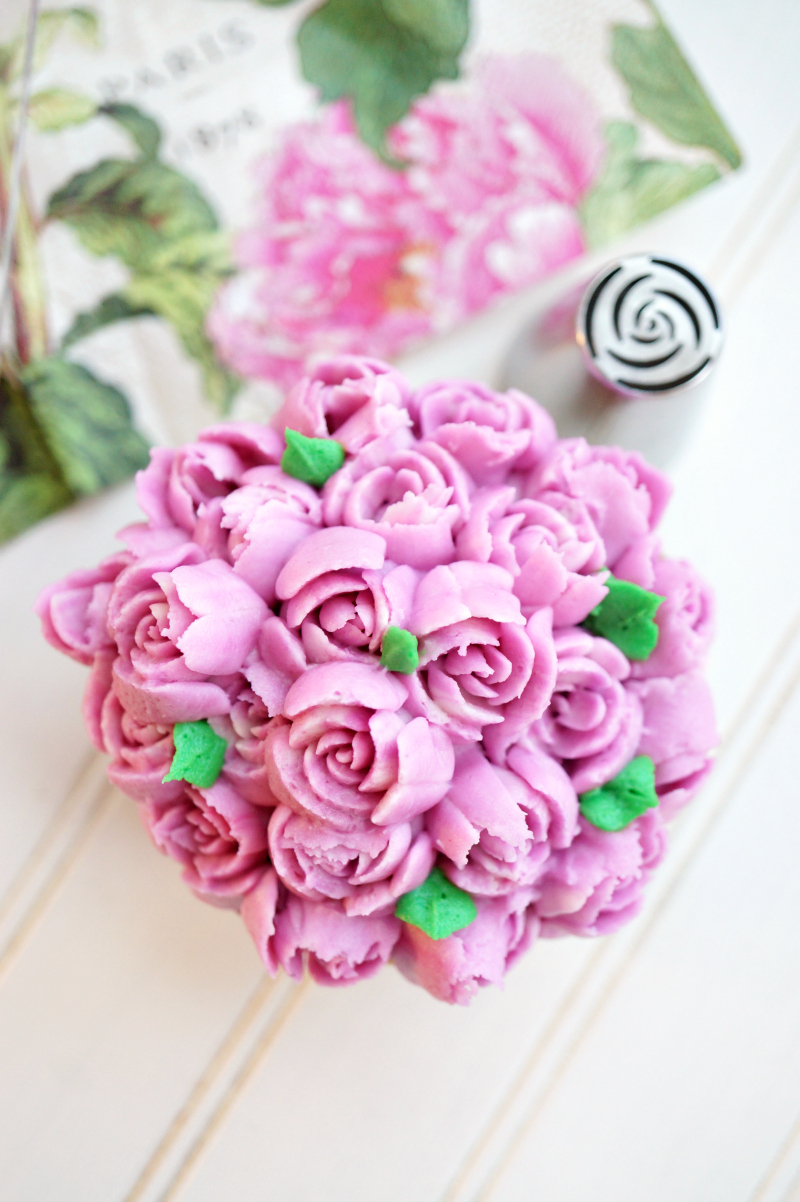 Okay, no, I lied. Maybe these little rose/peony flowers are my favorites. I can't choose. SO PRETTY. And I love aaallll the petals! Also if you're curious, check this out...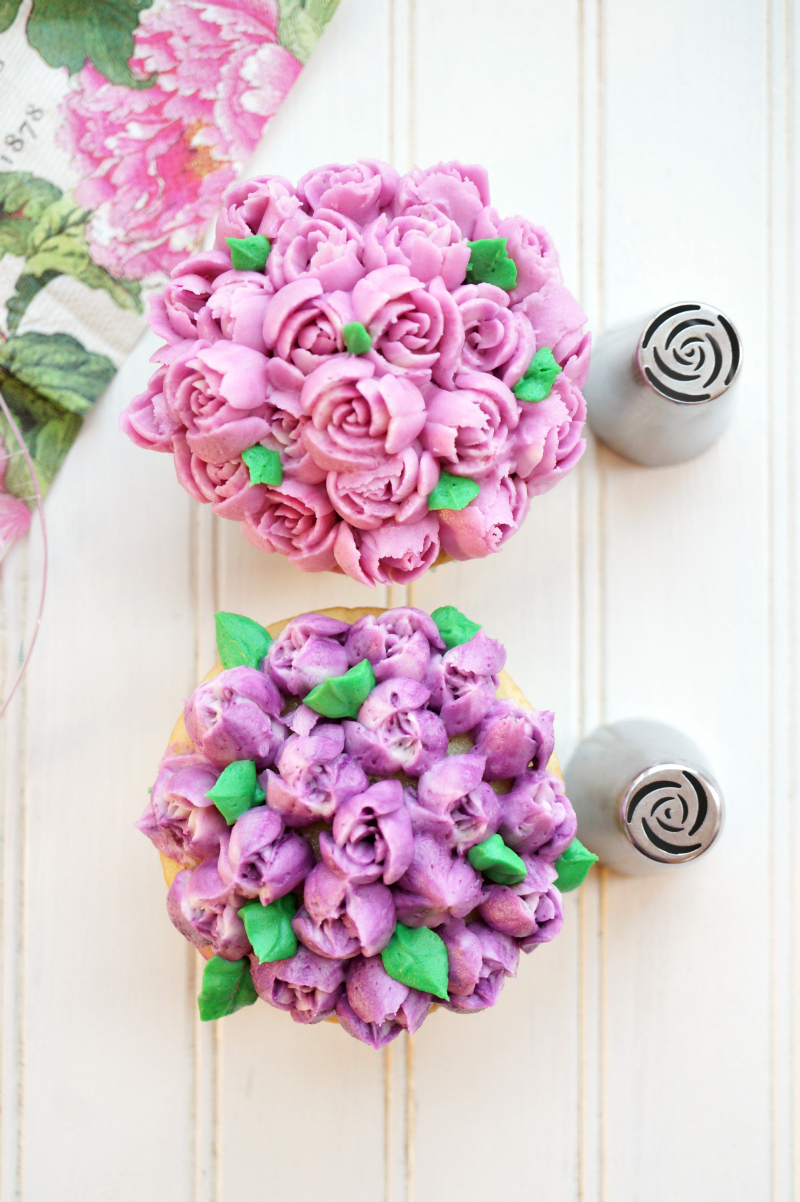 Look at how similar the tips are but how different the flowers look! The top one is the peony flower I was just talking about, and the bottom looks like tulips. But it really comes down to maybe 3 extra gaps in the Russian decorating tips. I just think it's so cool! Can you tell I'm in love with these or what?! 😉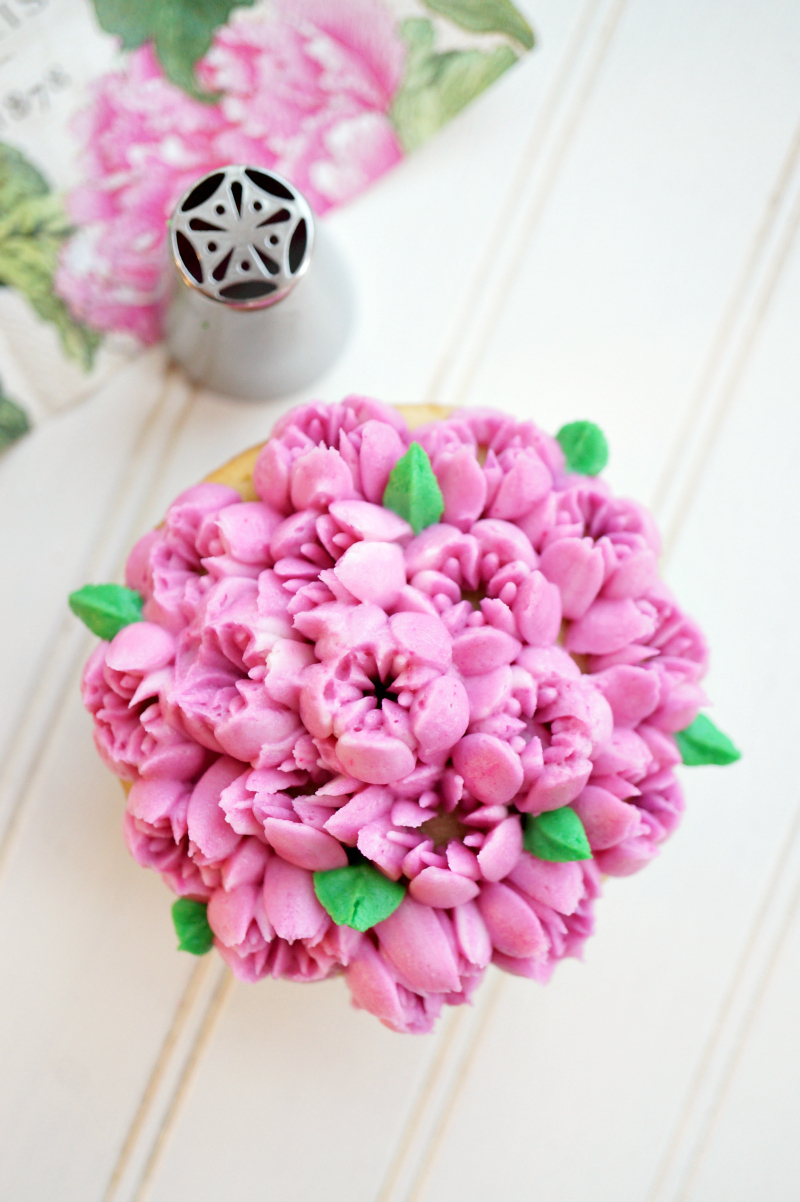 Another quick tip I will give you is to wipe off the tip every 3-4 flowers that you pipe! This keeps it from getting gunky and helps your flowers come out nice and clean every time. Also having slightly soft frosting helps too! If it's too hard then it'll have a hard time coming out of the bag (and it's more likely to stick to the tip instead of the cake) and if it's too soft, obviously it'll come out kind of goopy with poor details. Again, there's definitely a learning curve with these russian decorating tips but they are so easy to use!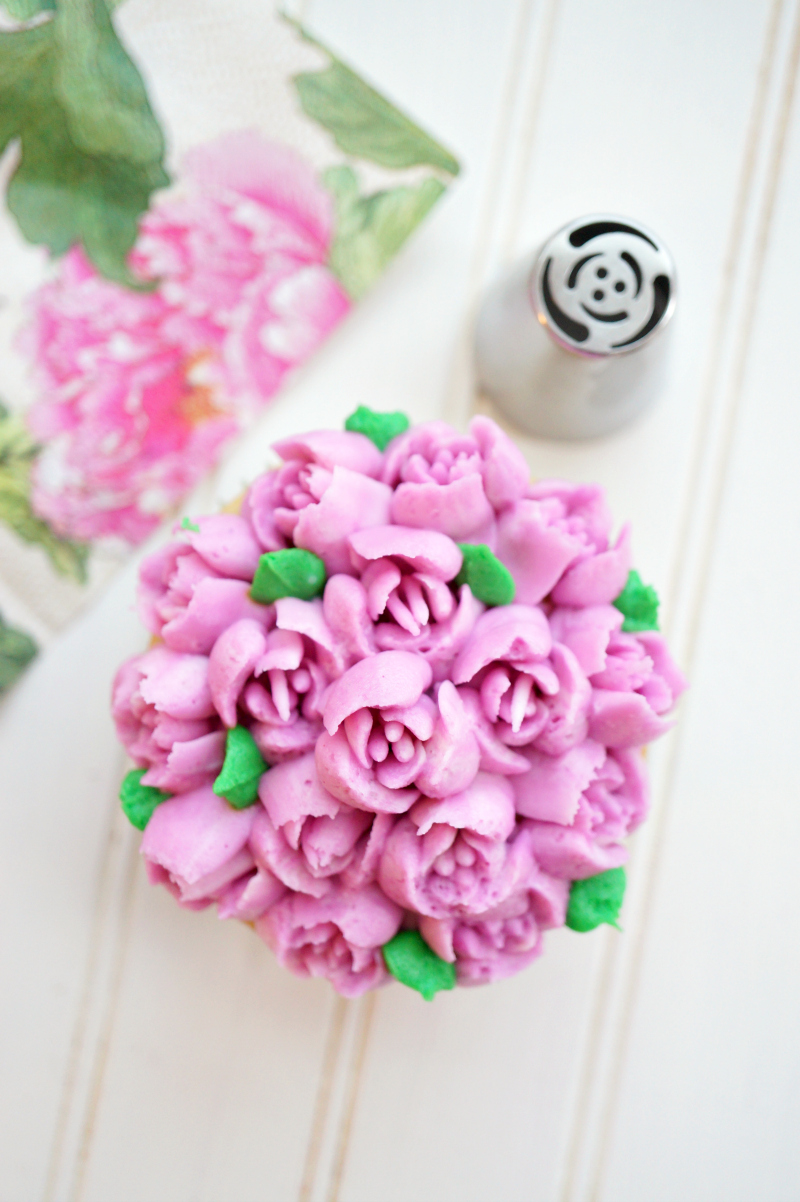 So in the effort of full disclosure, I will tell you that there were other tips in my kit that I did not feature! I decided to focus on the flower tips because I felt like these were the most unique, prettiest, and most user friendly. Some I did not feature because, as someone who already has a pretty extensive decorating tip collection, I felt like they were SO similar to the classic cupcake tips that they didn't really need to be shared. I was sent two Russian ball tips (you can Google them if you're curious, they look pretty cool!) but I did not feature them because I could not get them to work. LOL. But really! I tried several times and I just could not get anything out of them to look good, so I decided to just not feature them. There are some Youtube videos out there though, if you want to see how they work!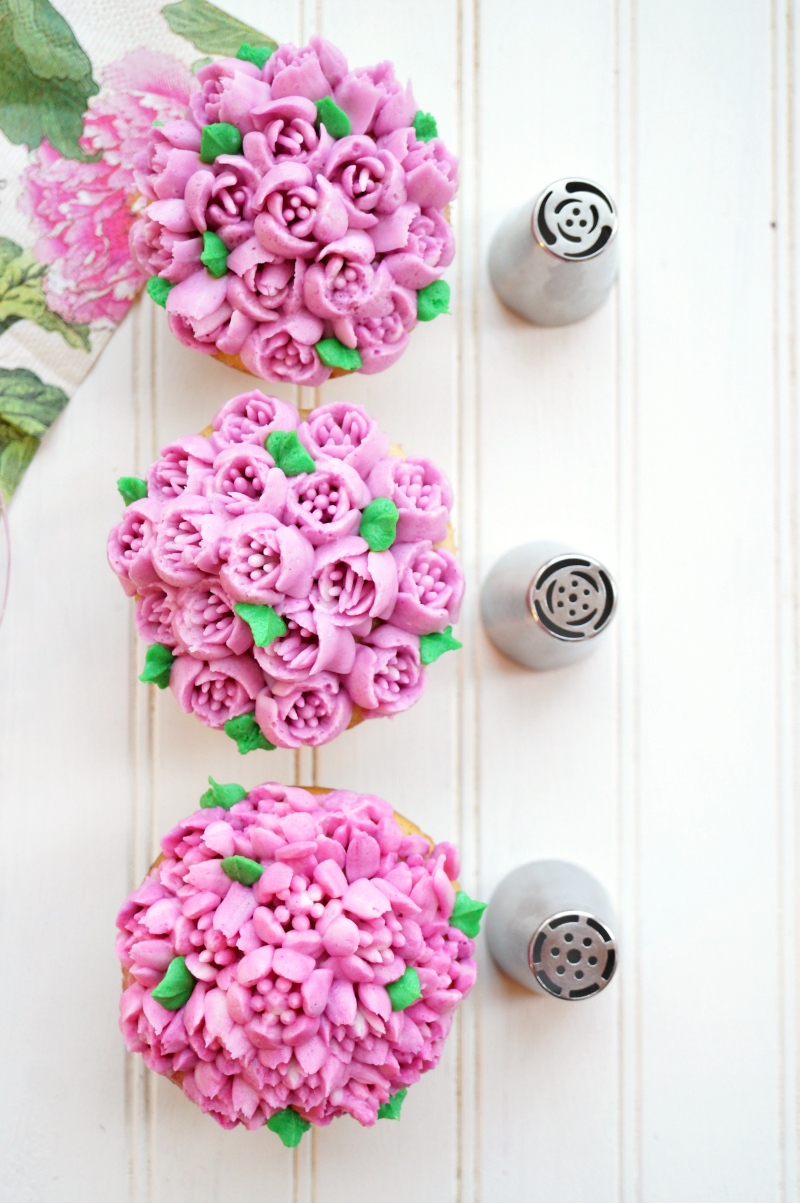 Altogether, my Russian decorating tip kit came with 21 tips, including the leaf tip, a large coupler, frosting bags, frosting recipes, and a box to keep everything in! The entire thing is just $24 on Amazon so it's an amazing deal! You can buy my exact kit HERE
. Like I said, some tips are very similar to the ones I already own, but I think the whole thing is worth it just for the flower tips! This Russian decorating tip kit makes it SO easy to make frosting flowers, and if you are someone who's ever tried to make them with standard tips, I'm sure you know how difficult and frustrating it can be!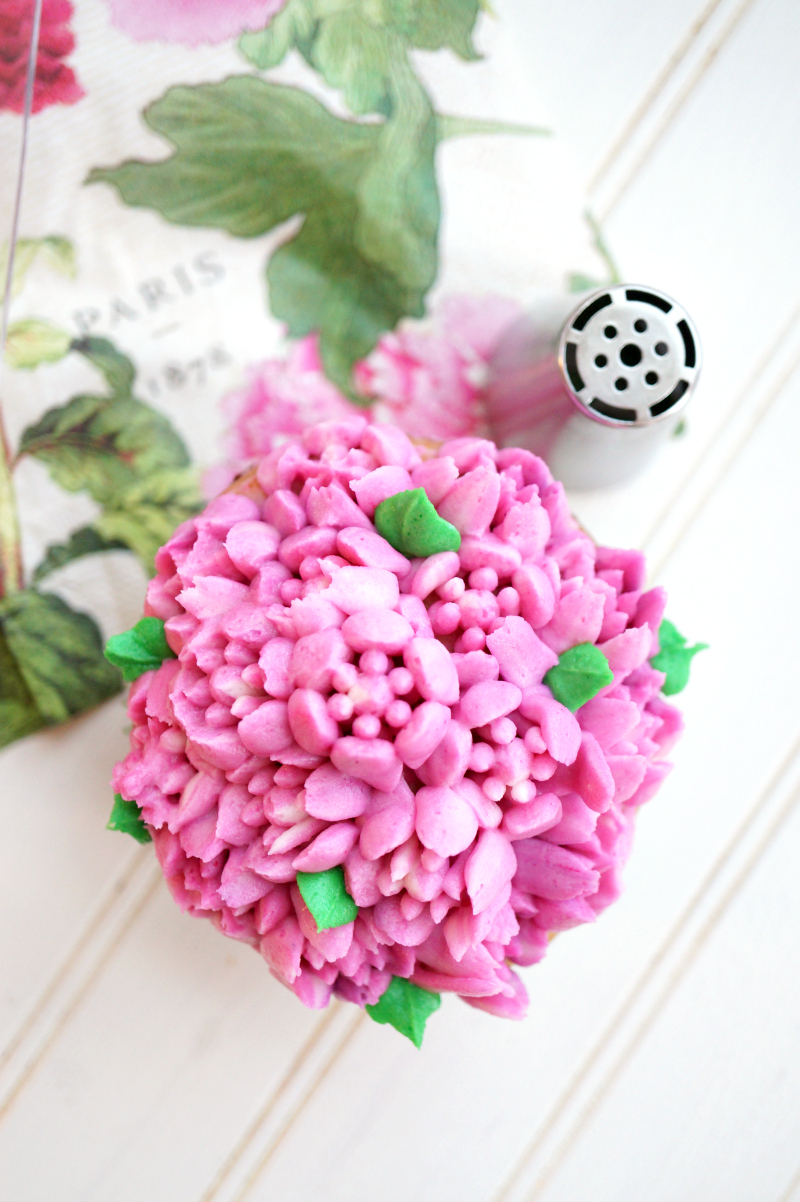 So, that's all I gotta say but I am more than happy to answer any questions you may have about these! 🙂 I am also including the frosting recipe that came with my kit, as it's the one I used. The only comment I have about that is that the batch is pretty small and flowers take up a lot of frosting. I ended up needing two batches to frost about 18 cupcakes! Happy baking and decorating!!



classic American buttercream
Author:
Valentina | The Baking Fairy
Ingredients
½ cup (1 stick) unsalted butter, at room temp
2 cups powdered sugar
2 tablespoon milk or cream
1 teaspoon vanilla extract
pinch of salt
food coloring as desired
Instructions
In the bowl of a stand mixer fitted with the whisk attachment, beat the butter until creamy.
Add in the powdered sugar, one cup at a time, followed by the milk or cream.
Stir in the salt and vanilla, and add food coloring as desired.
Use immediately!