This post has been sponsored by Honest Cooking and B&W Quality Growers Watercress. #WondersOfWatercress #WatercressLife #ad
Welcome summer with a delicious twist on the classic cheese pizza! Margherita pizza is topped with fresh mozzarella and baby tomatoes, and served with a bright and zesty watercress salad on top. 
Hi friends! I'm excited to be sharing another fabulous collaboration with y'all today, for the recipe that is SURE to become your summertime staple! I paired up with B&W Quality Growers to bring you this Margherita Pizza with Fresh Watercress Salad. It's like your favorite cheese pizza, but on a whole other level! Chewy homemade crust is loaded with tomato sauce, fresh mozzarella, baby heirloom tomatoes, and baked to perfection. The finishing touch is a fresh and zesty watercress salad dressed with olive oil, lemon juice, and fresh Parmesan shavings! It is SO good.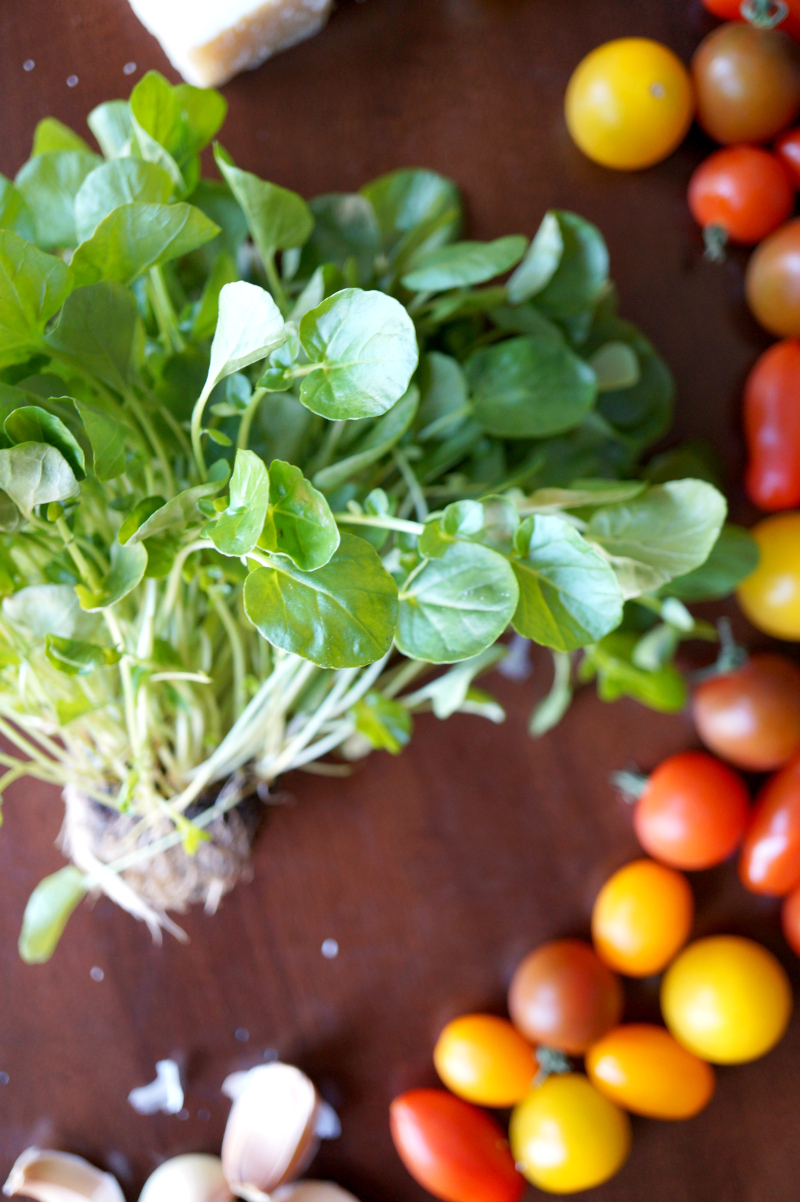 I have to admit that before this project, while I knew of watercress, I had actually never tasted it! These little baby leaves are delicious little powerhouses of nutrition, and they taste good to boot. Think of them as somewhere between spinach and arugula in terms of taste and texture. Watercress packs over 18 vitamins and minerals, is low in calories, and can be enjoyed both raw or cooked! Nutritionally, it ranks as high as kale and collard greens, making it one of the few foods that is technically perfect on the nutrient density score. So yes, putting it on your pizza totally cancels out the cheese calories.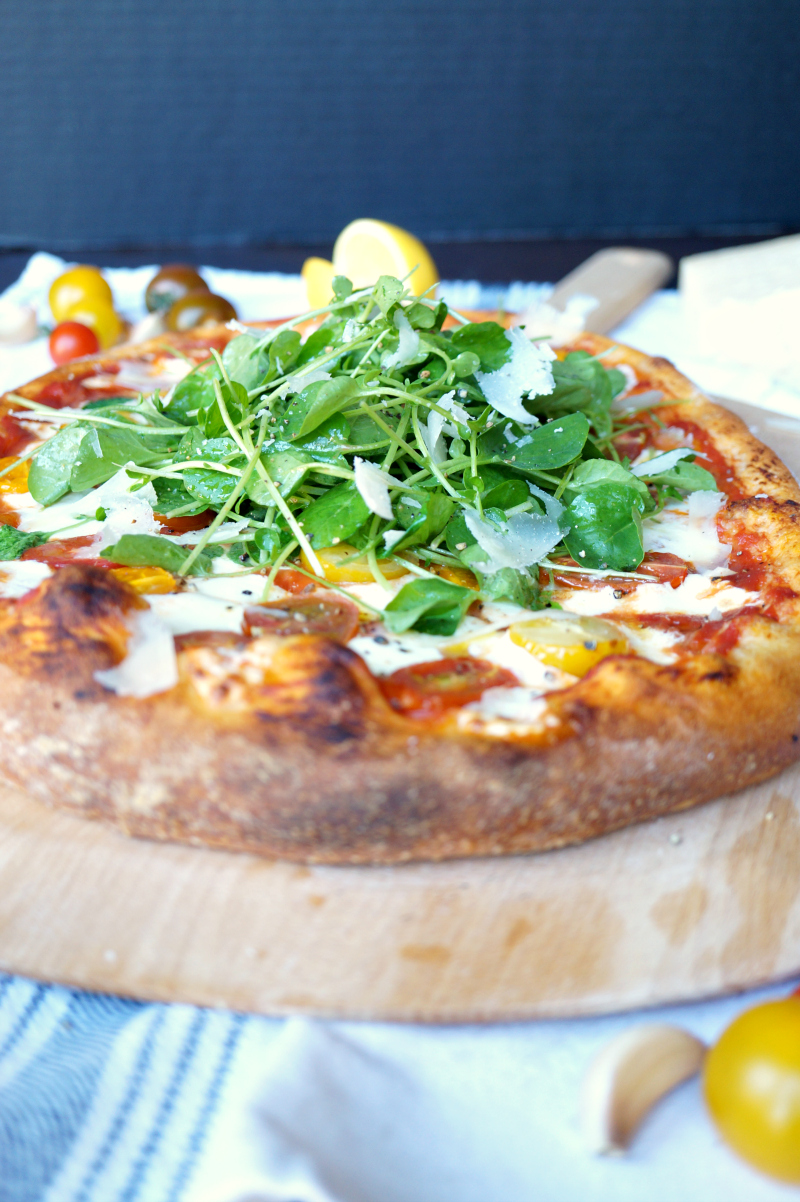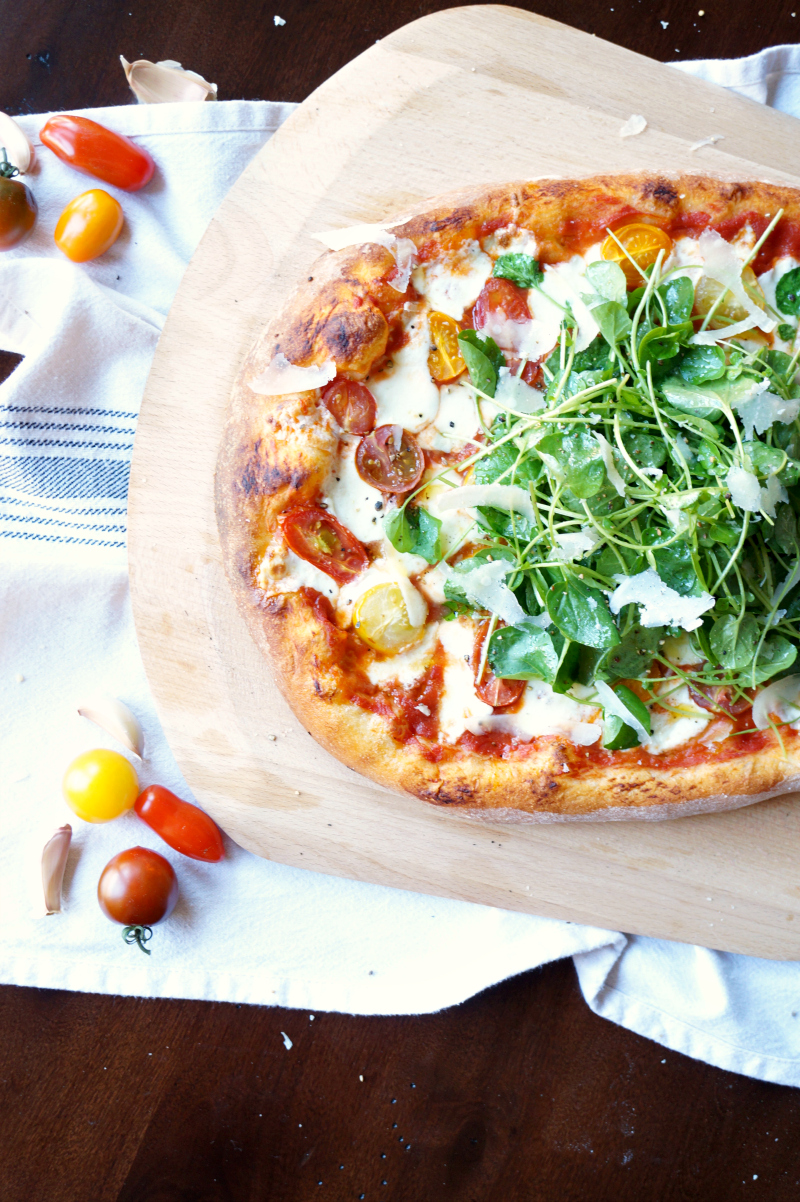 I have to admit I've totally been on a tomato and mozzarella kick lately! I think it's the fact that summer break is so close I can practically taste it. So I've been LITERALLY tasting it in the form of tomatoes ? But really, you can't go wrong with the classic Caprese combo! I made that Roasted Cherry Tomato Pasta with burrata the other week, and if you go into the archives, you can actually find Caprese Pasta Salad. And there's even a recipe for Heirloom Tomato Burrata Pizza! Again, is there anything better than tomatoes and cheese and carbs? I think not!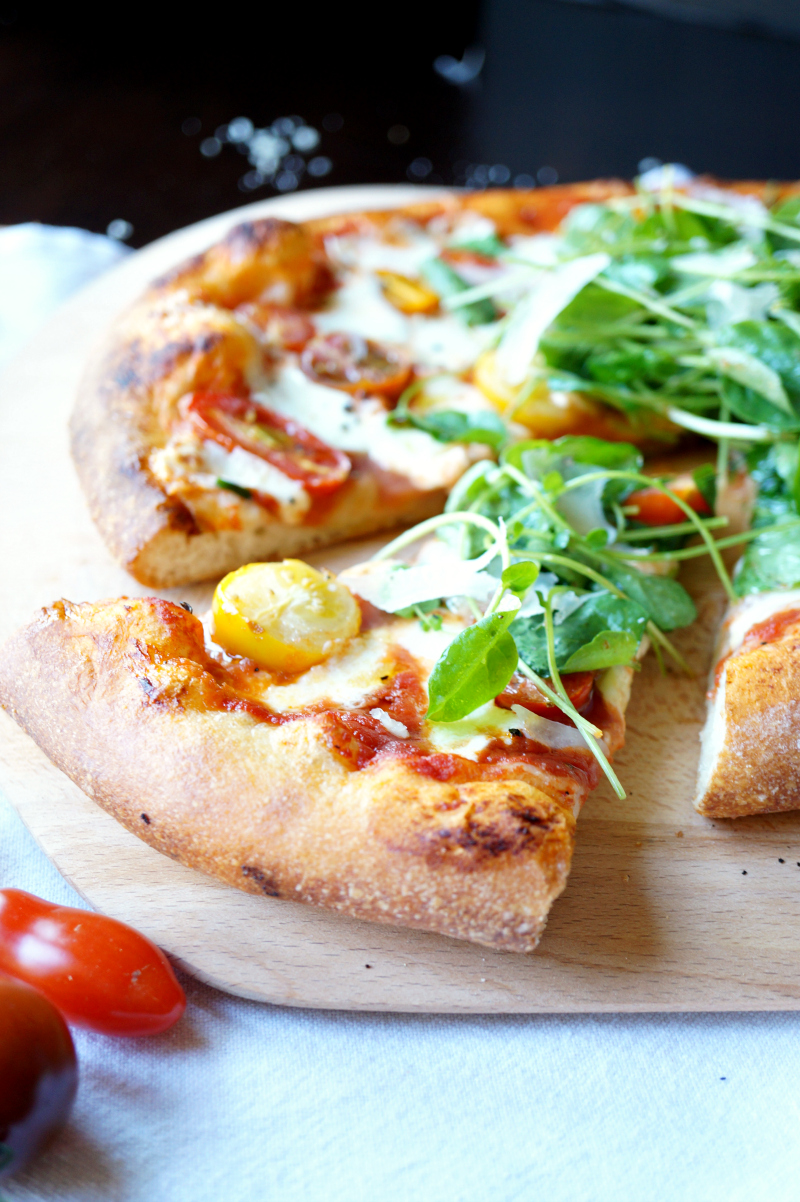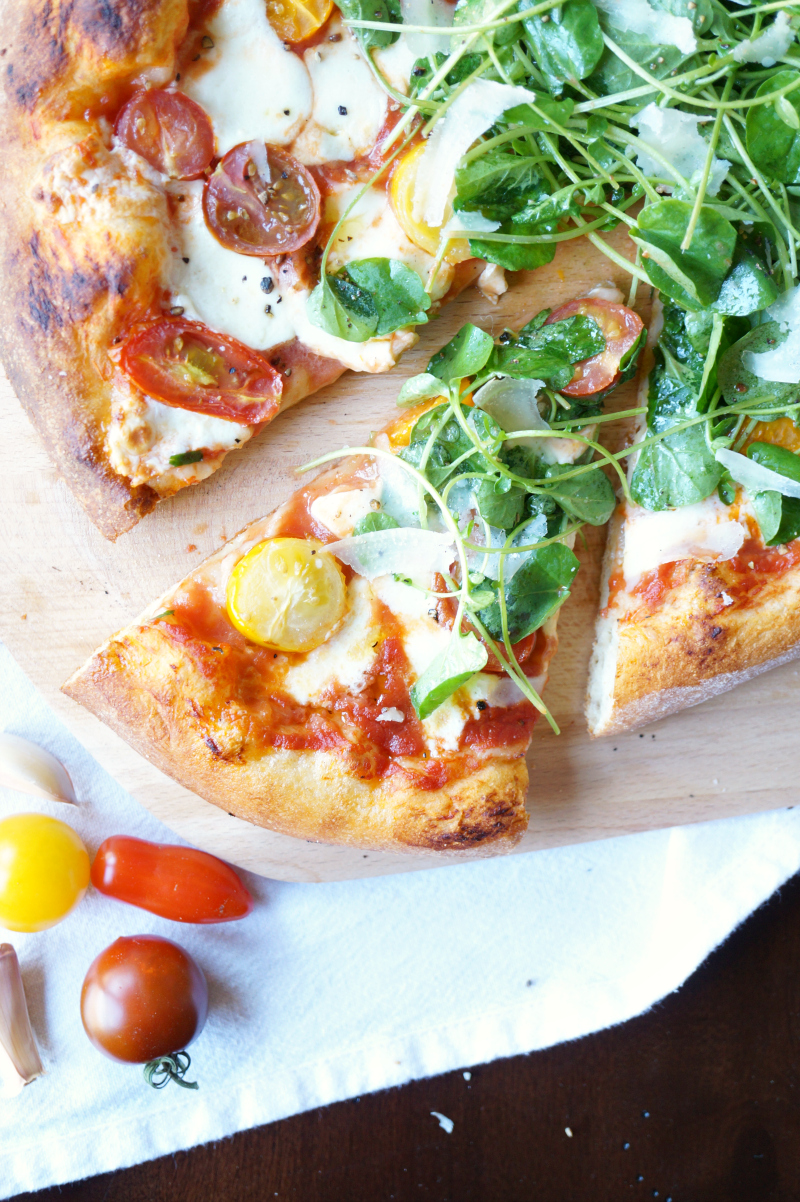 I hope next time you're at the store and you spot watercress, you'll decide to give it a try! This tasty green is so versatile and easy to use. It's equally delicious on pizza as it is on sandwiches, in pesto, soup... the sky's the limit! Click below to see the FULL recipe for this margherita pizza on B&W's website. Happy cooking! 🙂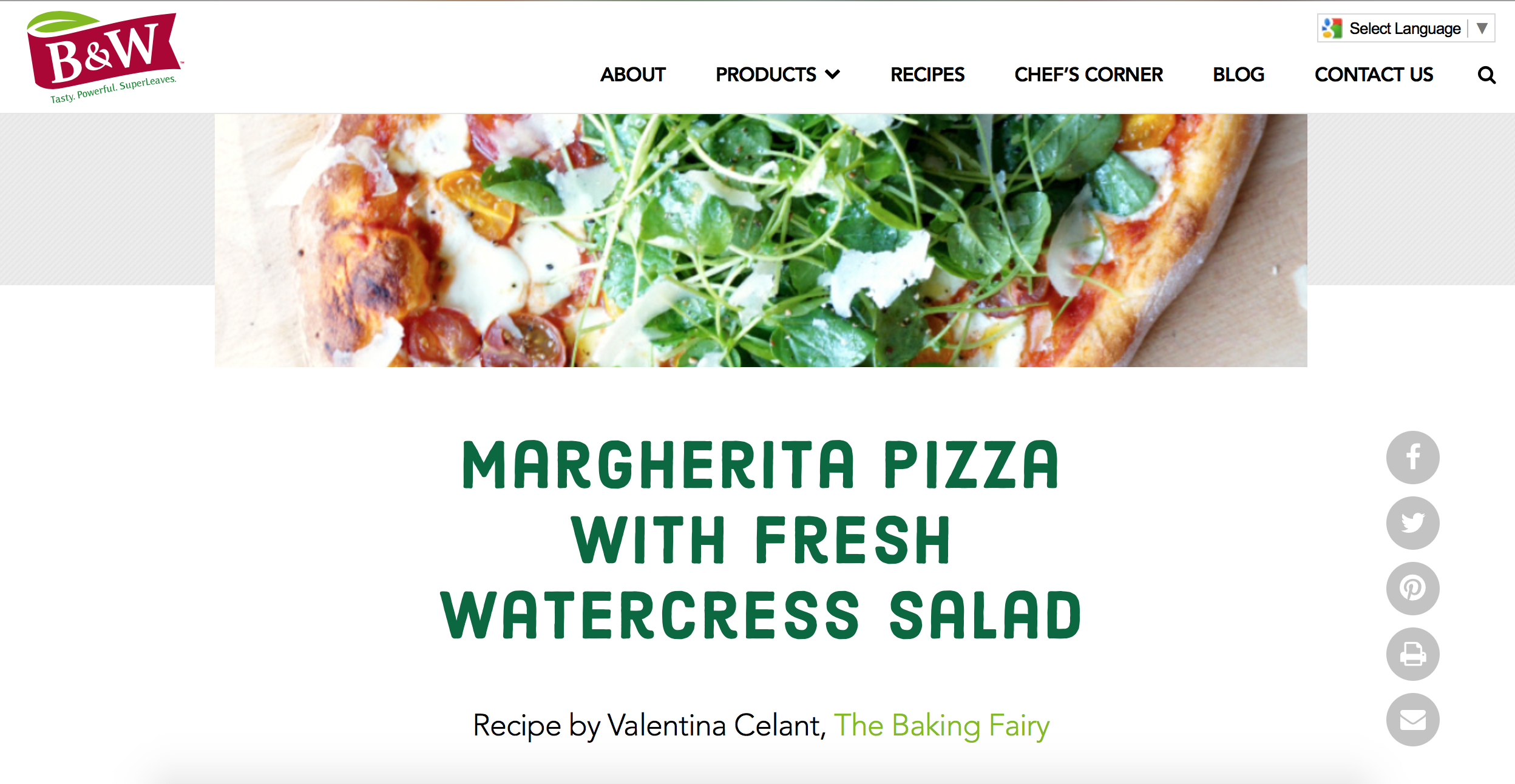 Be sure to enter this giveaway hosted by Watercress for a chance to win some cash! 🙂