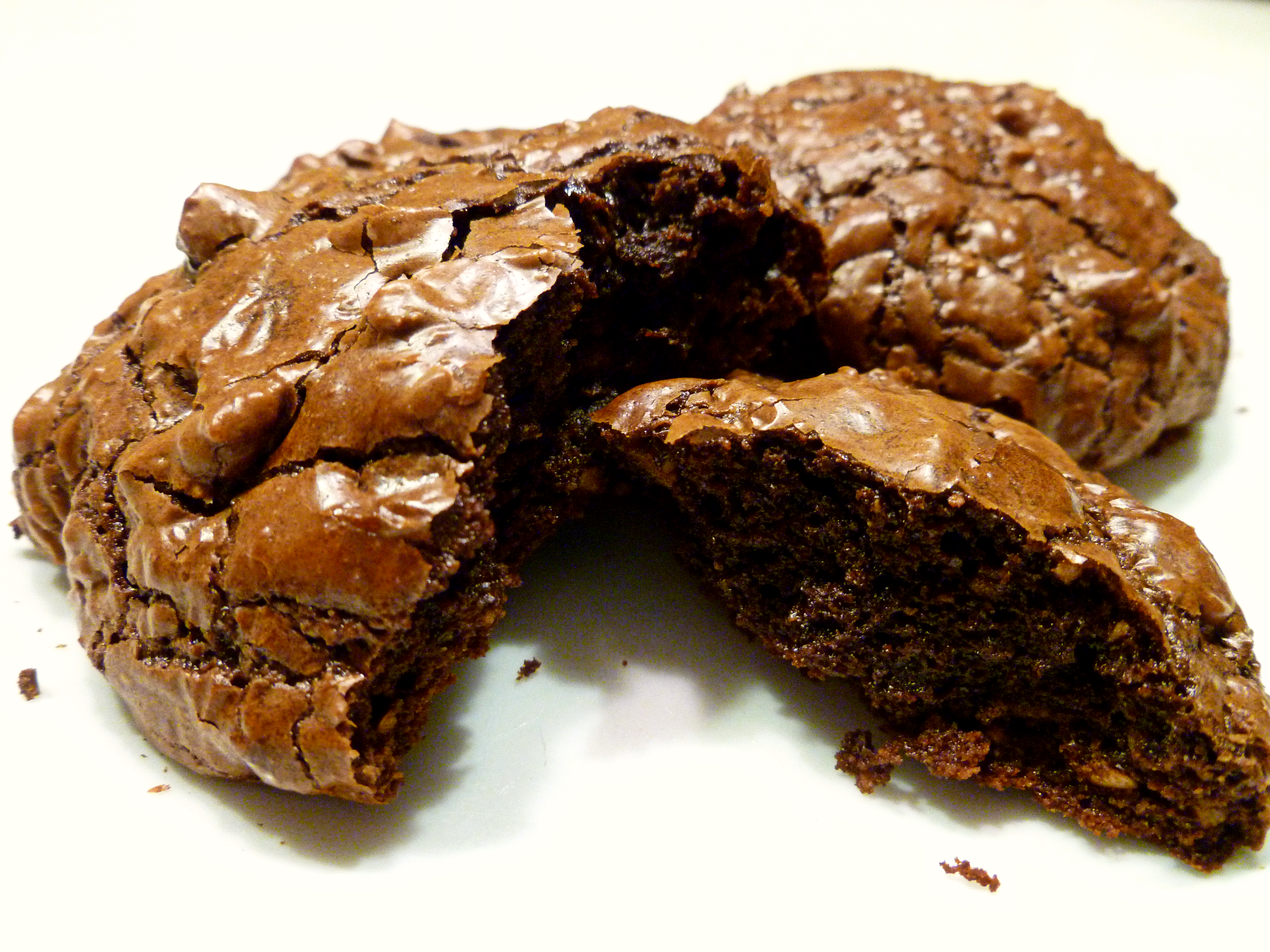 I got the baking bug again today 🙂 But then again, it was inevitable. My day was good but so... sleepy? I don't know, the weather was stupid all day and it was cold and rainy and grey. Where is spring?! Anyways, I really needed something fun. So when I went to the library to get a book for school, I spotted this big white cookbook in the "New" section. It's called "Chewy Gooey Crispy Crunchy." Obviously I checked it out! And I made these delissshhhh cookies, which in the book are called "Bittersweet Decadence Cookies," but that's kind of a mouthful. I prefer Brownie Bombs. 🙂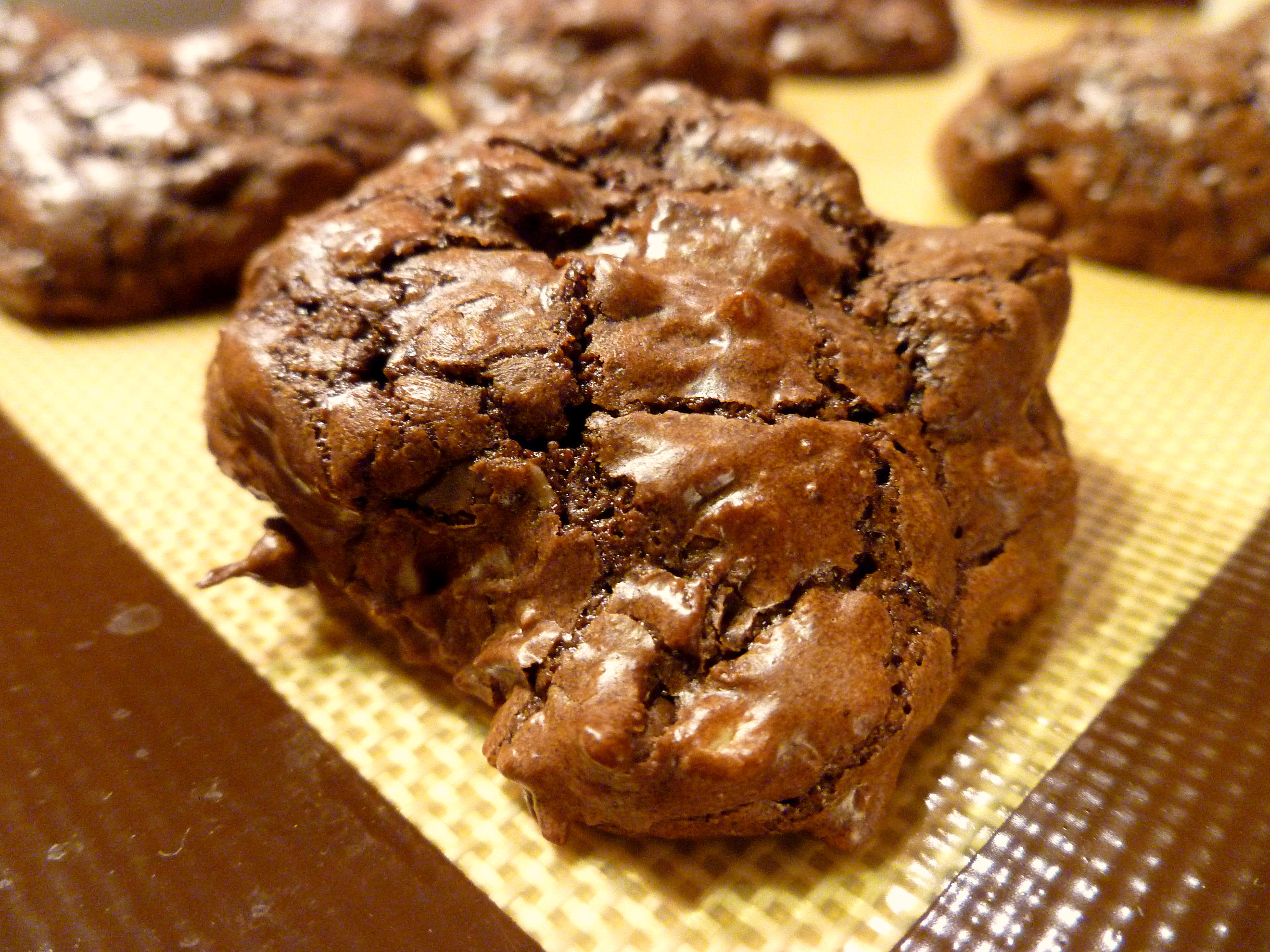 These cookies call for just ¼ cup (whole wheat) flour and 2 tablespoons of butter, but don't let that fool you. They MORE than make up the calories with all the chocolate and nuts and sugar that goes into these babies. They're very easy, definitely not one-bowl, but I think they're worth it. Make them! And make them soon.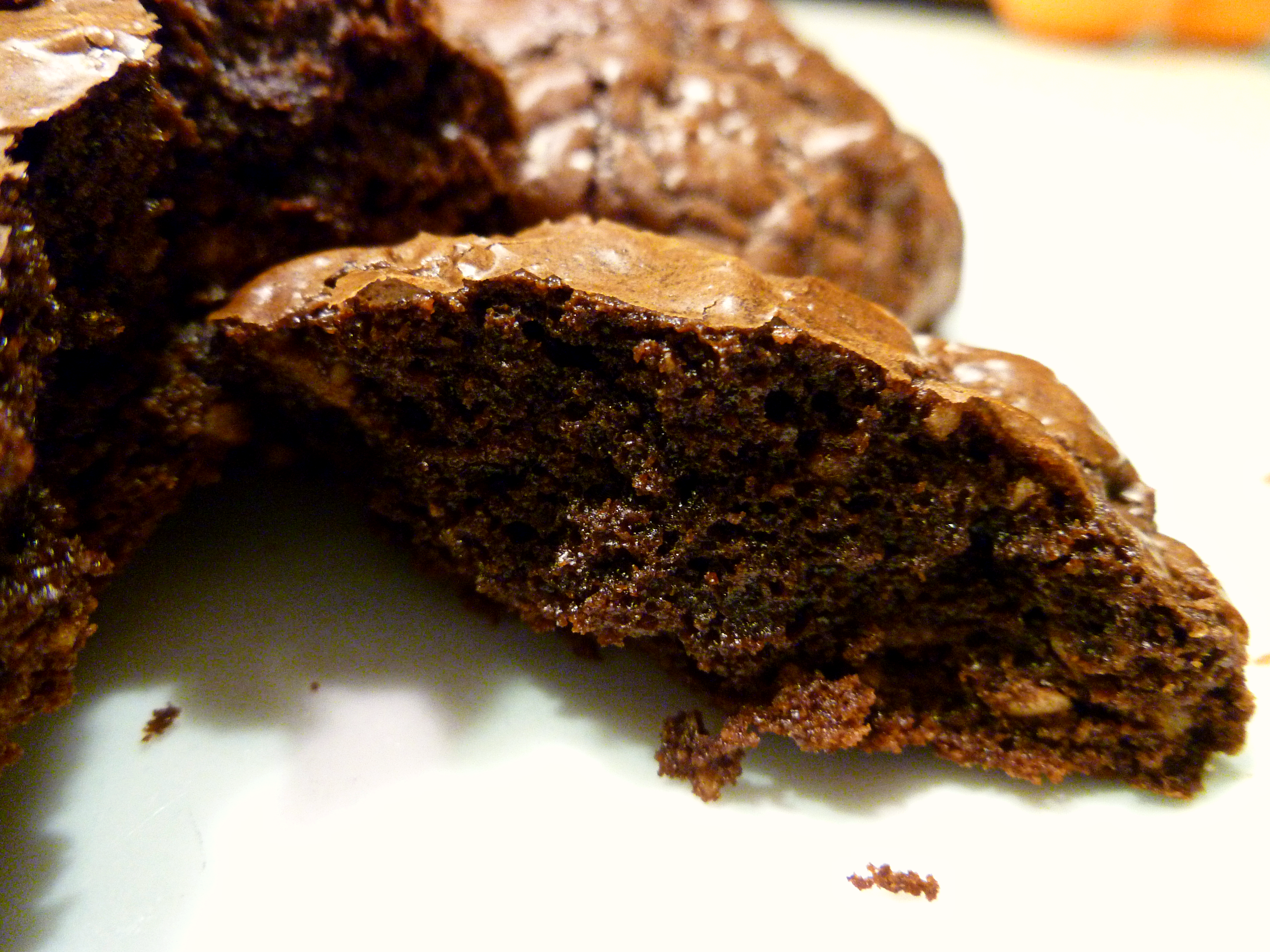 brownie bombs
Author:
Valentina | The Baking Fairy
Ingredients
¼ cup whole wheat pastry flour
¼ teaspoon baking powder
⅛ teaspoon salt
8 oz. bittersweet chocolate, chopped
2 tablespoon butter
2 eggs
½ cup sugar
1 teaspoon vanilla extract
6 oz. bittersweet/semisweet chocolate, chopped into generous chunks
2 cups roughly chopped nuts
Instructions
Preheat the oven to 350F. Position racks in the upper and lower thirds of the oven.
Combine the flour, baking powder, and salt in a small bowl, whisk to combine.
Place the 8 oz. of chocolate and the butter in a large heatproof bowl set over a pot of simmering water. Stir frequently until just melted and smooth. Remove the chocolate from the pan and set it aside. Leave the heat on under the pan with water.
In another large heatproof bowl, whisk the eggs, sugar, and vanilla together thoroughly. Set the bowl over the pan of hot water and stir until the mixture is lukewarm to the touch. Stir the egg mixture into the (now warm) chocolate. Stir in the flour mixture, then the chocolate chunks and nuts (I used almonds).
Scoop tablespoonfuls of batter and place about 1½ inches apart on parchment paper-lined cookie sheets.
Bake 12-14 minutes, until the surface of the cookie looks dry and set, and the centers are still gooey.
Set the pans on racks to cool. Can be enjoyed as soon as you can eat them without burning your mouth. 🙂 Let the cookies cool completely before storing or stacking.