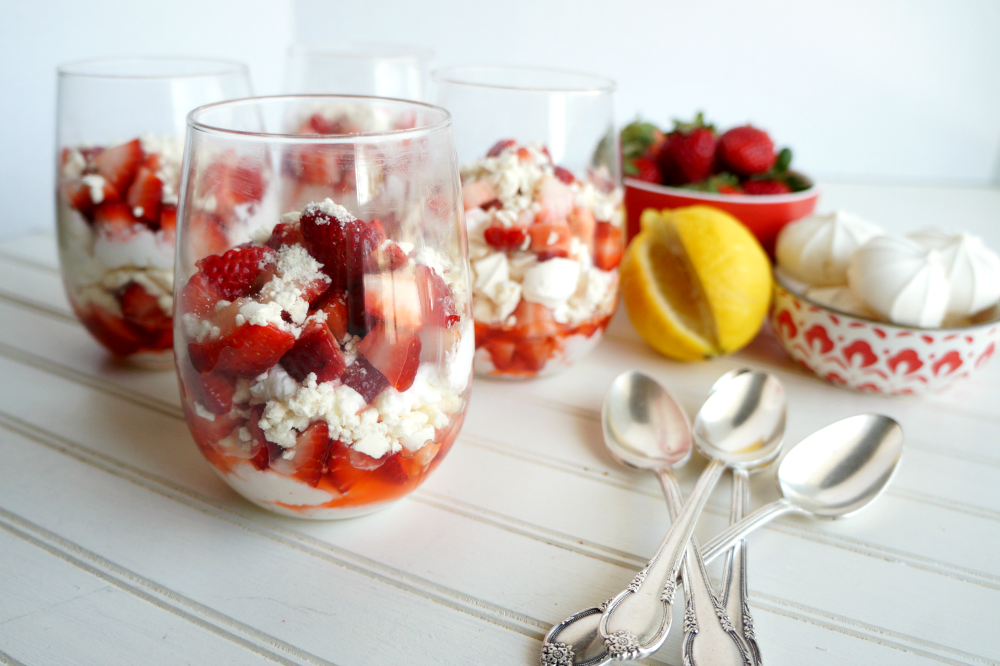 On today's edition of "Valentina is a Compulsive Clearance Shopper," I bring you a creation made with some fantastic Meyer lemon meringues... found in the sale section for a humble $0.70. I present to you, Strawberry-Lemon Eton Mess! What is an Eton mess, you ask? It's this amazing layered trifle made with fruit (in this case strawberries), whipped cream, and crushed meringues. Super simple and drop-dead delicious. This is probably one of my favorite things ever!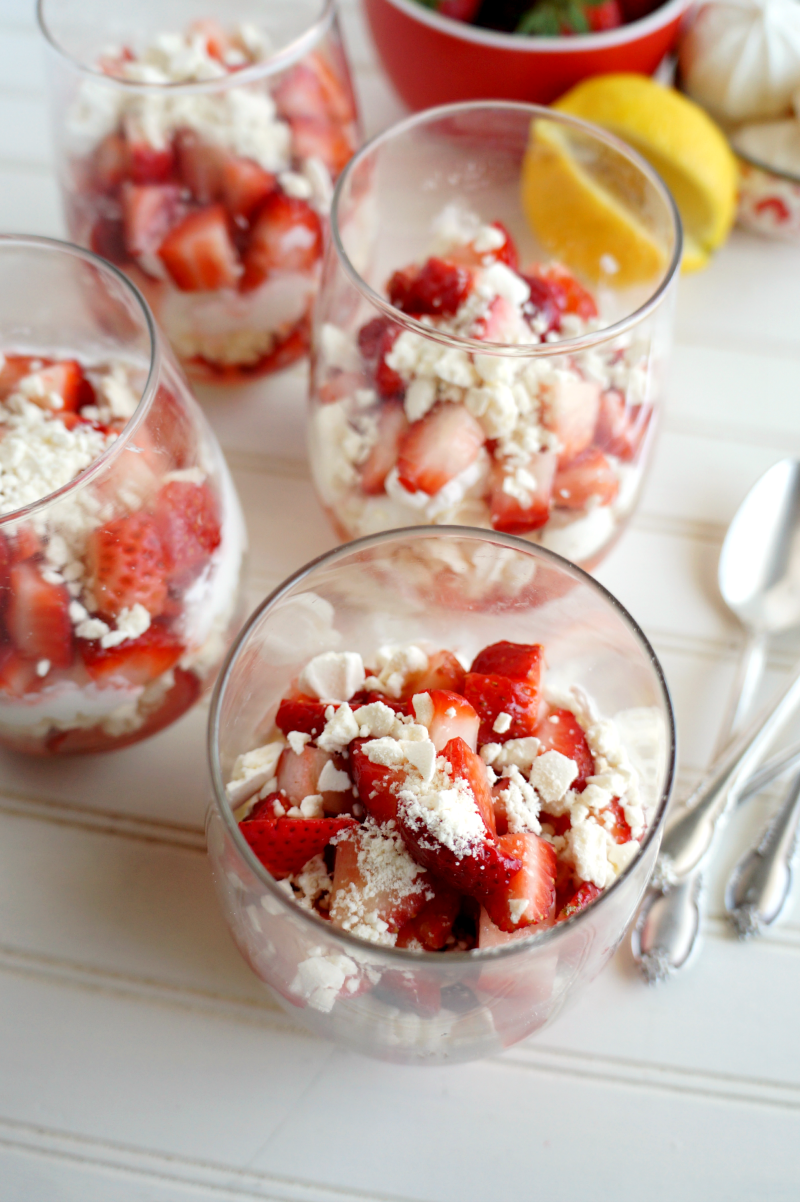 I am seriously so excited I found these meringues, y'all. First of all, they taste like little clouds of lemon cake soo they're beyond delicious. And second of all, I've been meaning to make Eton mess for quite awhile because meringues have been one of my favorite sweets for basically my entire life but I never wanted to make meringues just to crush them. That's just depressing. So finding ready-made meringues on clearance that were already crushed was just kind of perfect!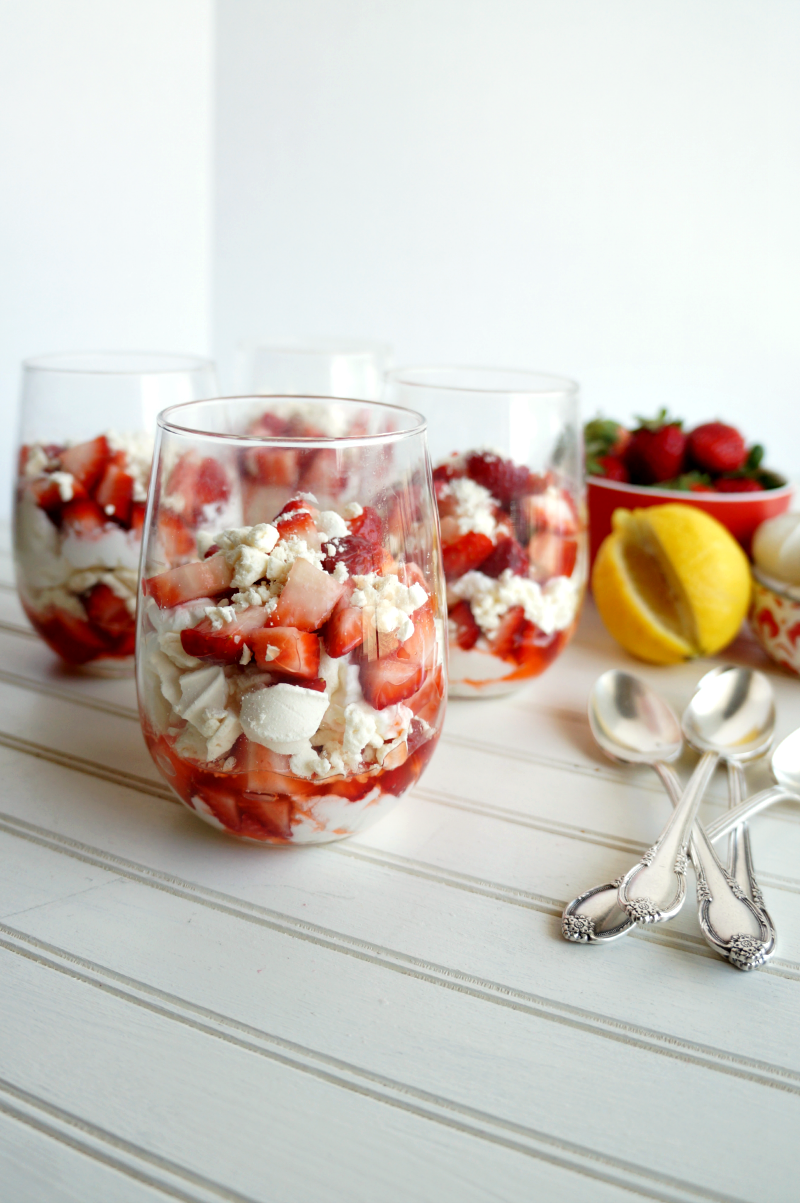 This dessert is like strawberries & cream taken to the next level. Think sweet whipped cream, syrupy strawberries, and little chunks of meringue for crunch and texture. Actual heaven! I ate one of the cups right after I finished taking pictures, and another a few hours later. The other two are currently sitting in the fridge calling my name... Must. Resist. For now, at least. I can't let these go to waste, obviously. 😉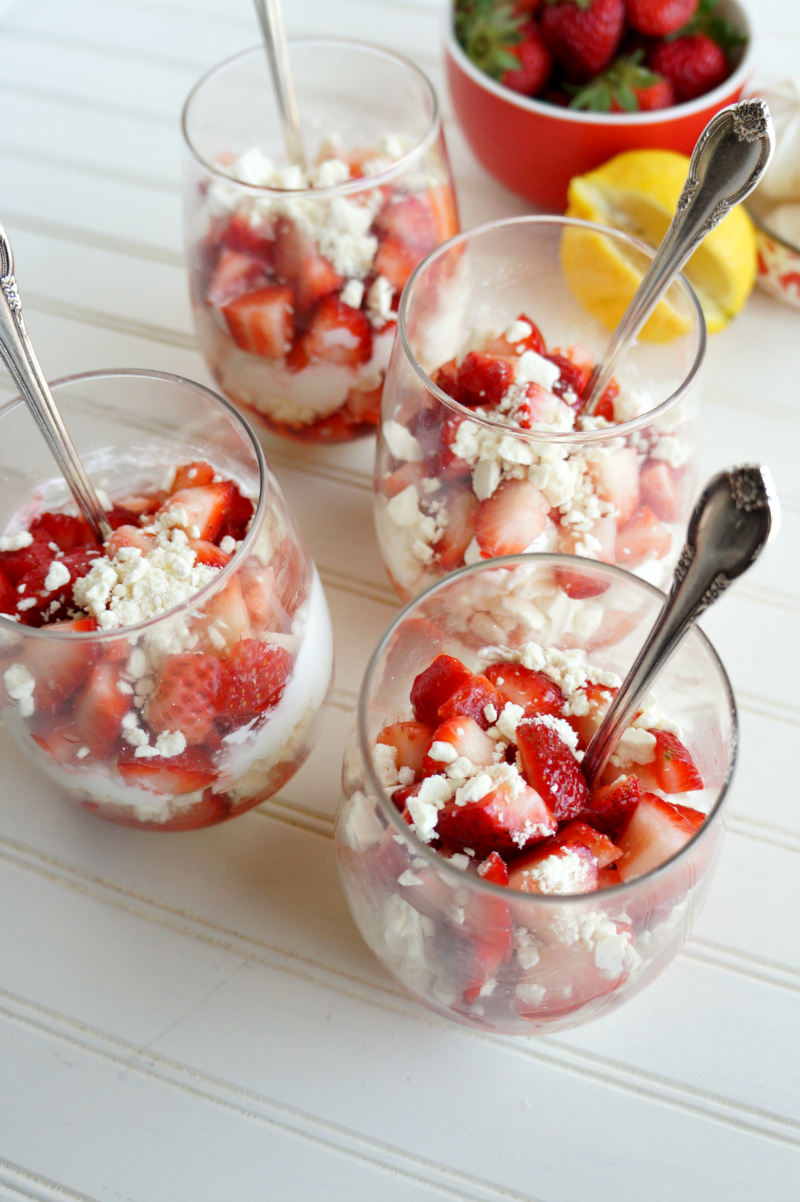 strawberry-lemon Eton mess
Author:
Valentina | The Baking Fairy
Recipe type:
Puddings & Trifles
Ingredients
1 pint strawberries
½ pint heavy whipping cream
2 cups meringues, crushed (lemon-flavored if you can find them!)
juice of ½ lemon
4 tablespoon granulated sugar, divided
Instructions
Wash and cut the strawberries into small pieces and put them in a small bowl, then mix them with the lemon juice and 3 tablespoon of the sugar. Set aside so that syrup can form.
Meanwhile, whip the heavy cream to stiff peaks. Sprinkle in the remaining tablespoon of sugar, and mix until just combined.
Grab 4 cups, and spoon a bit of whipped cream in each. Top with some strawberries, and some of the crushed meringue. Repeat so that you have two layers, and sprinkle extra meringue on top!
Serve immediately for the best texture, or if serving at a later time, save some meringues for topping right before eating. Enjoy!